Commentary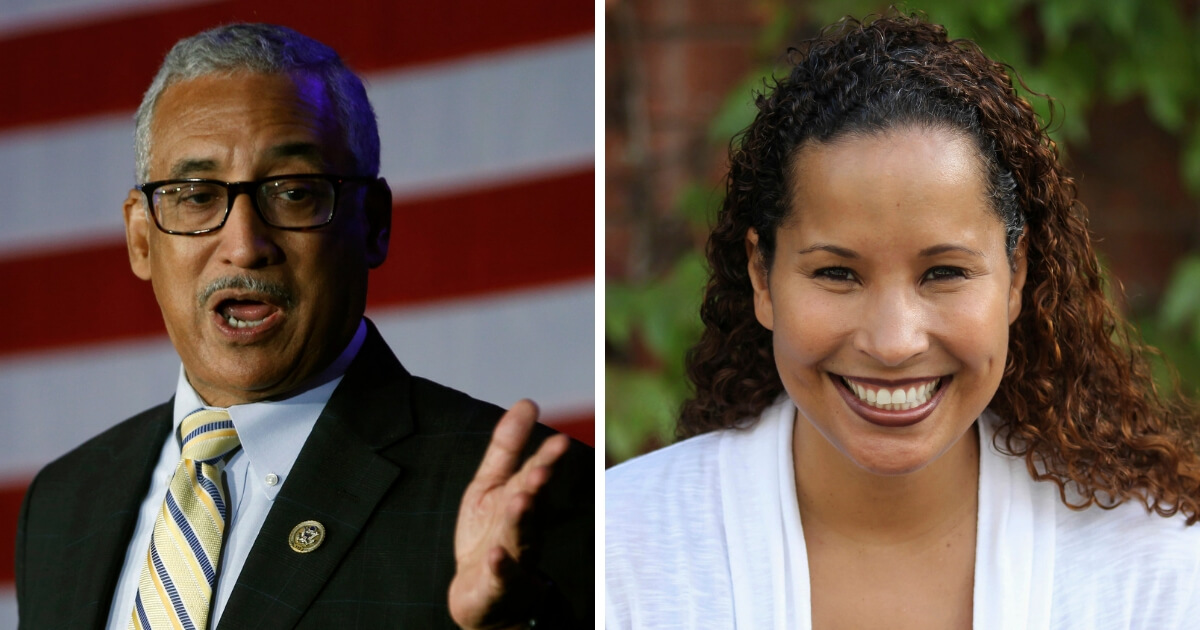 Va. Rep. Knew About Fairfax Sex Allegation for Year, Was Also Accused of Sexual Harassment: Report
The Democratic party is in trouble.
After hitching its political future to "social justice" and making the "MeToo" movement a top issue, the liberal party is now being rocked by a series of connected scandals — and the epicenter of that political earthquake is Virginia.
First came the photo which shocked the country. Democrat Governor Ralph Northam of Virginia was forced to admit that he was posing in either KKK garb or full-on blackface in a medical school yearbook, a revelation that cannot be excused. Leaders on both sides of the aisle have called for him to resign.
Advertisement - story continues below
But his likely replacement, Lt. Governor Justin Fairfax, is now embroiled in a serious scandal of his own. Dr. Vanessa Tyson, a fellow Democrat, has accused the state's second-in-command of grave sexual assault, and her allegations appear to be very plausible.
Now, it has been revealed that yet another Democrat may have known about the sexual assault allegedly committed by Fairfax, but essentially helped bury it to protect the liberal party.
To add insult to injury, it has also been reported that this same Democrat who knew about the assault claim for an entire year is himself facing sexual harassment claims, making the entire liberal party in Virginia seem like a den of snakes.
"Virginia Democratic Congressman Bobby Scott was made aware of allegations of sexual assault against now-Lieutenant Governor Justin Fairfax over a year ago by the alleged victim herself," ABC News reported on Thursday.
Advertisement - story continues below
The long-serving congressman was apparently informed about the sexual assault claim directly by Dr. Tyson, the woman who is accusing Fairfax.
Scott appeared to side with Tyson in a statement he made to ABC News.
Should both the Gov. and Lt. Gov of Virginia resign?
"Allegations of sexual assault need to be taken seriously. I have known Professor Tyson for approximately a decade and she is a friend. She deserves the opportunity to have her story heard," he said.
According to the ABC News report, Tyson — the alleged victim — told Rep. Scott her story of events near the end of 2017, well over a year ago.
And what did the Democrat congressman do after finding out that his state's new lieutenant governor had been credibly accused of rape? Not a whole lot.
Advertisement - story continues below
"(A)ides said they did not know what the congressman did with that information, but that he told Tyson that he agreed to speak with the Washington Post," ABC News reported.
Yes, if that outlet is correct, a sitting Democrat congressman's move when presented with evidence of a serious crime was to … well, agree to talk to a newspaper if they called.
Adding to the fog of distrust hanging over this entire scandal is the fact that Rep. Scott may have sexually harassed a completely different woman in a different incident.
"(Marsheri Reese) Everson, a 32-year-old non-practicing lawyer who self-published a book on sexual harassment in 2015, claimed during a news conference that Rep. Scott propositioned her for sex and touched her inappropriately as she worked in his office through a Congressional Black Caucus Foundation fellowship," Richmond Free Press reported in 2017.
Advertisement - story continues below
Scott denied that claim, but it has lingered since that time largely unresolved.
To be clear, it's important to look at all the facts in these cases. That's what conservatives rightly asked for when Judge Kavanaugh faced unproven allegations, and that same standard applies even for our political opponents.
But if nothing else, these rapid-fire scandals undermine any high ground Democrats claimed to hold on social justice and the treatment of women. The American people have a strong distaste for hypocrisy — and if these claims are even halfway true, the liberal party seems to be full of it.
Conversation