News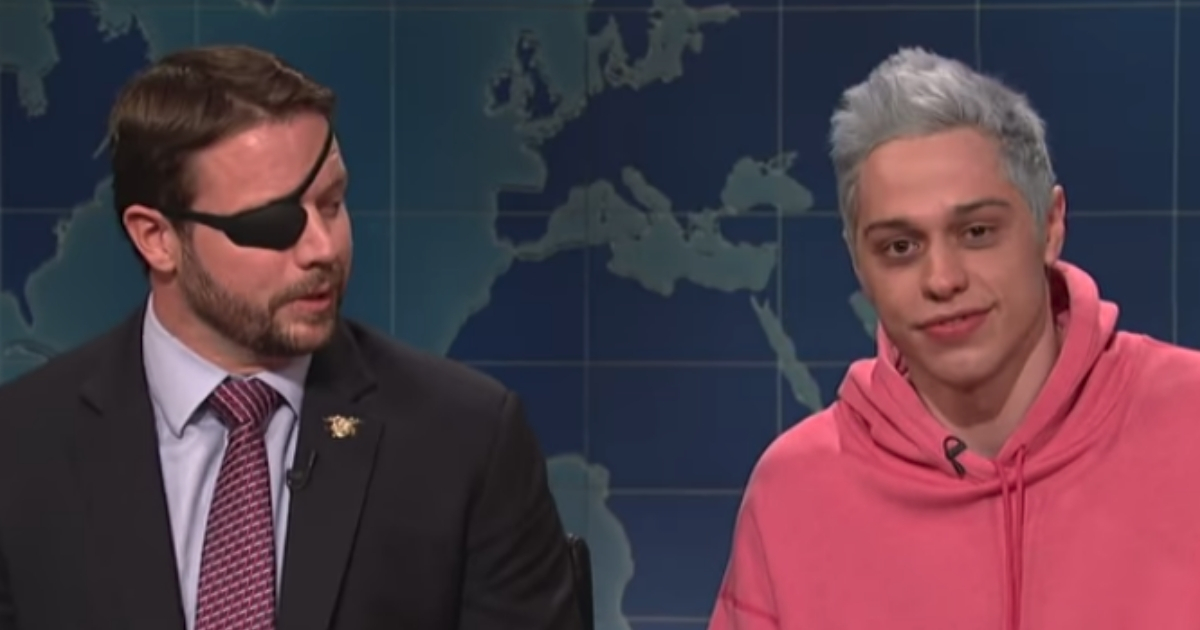 Vet Who Was Mocked by 'SNL' Appears on Show, Sends Powerful Message
Congressman-elect Dan Crenshaw won a victory on another battlefield Saturday as the former SEAL made a guest appearance on "Saturday Night Live" one week after comedian Pete Davidson tried to mock Crenshaw's loss of an eye in Afghanistan.
Last Saturday, Davidson cited Crenshaw while mocking various candidates around the country.
"This guy's kinda cool, Dan Crenshaw," Davidson said as a picture of Crenshaw, who wears an eye patch, appeared on the screen. "You may be surprised to hear that he's a congressional candidate from Texas, and not a hit man in a porno movie."
Advertisement - story continues below
After some perfunctory and nervous laughter, Davidson added, "I'm sorry, I know he lost his eye in war, or whatever."
This Saturday, Davidson brought up the subject, first saying "I made a poor choice last week" and then apologized for his comment about Crenshaw.
"The man is a war hero and deserves all the respect in the world," Davidson said.
He did suggest, tongue in cheek, that he may have done some good because in the universal condemnation he received, the "left and right finally came together to agree on something: that I'm a d–k."
Advertisement - story continues below
Crenshaw then slid in next to Davidson on the set and quipped, "You think?"
After Davidson thanked him for coming, Crenshaw, who won election to Congress in the Second District of Texas, which covers the Houston area, replied, "thanks for making Republicans look good."
Did Dan Crenshaw do the right thing by going on SNL?
After a brief exchange, Crenshaw's phone rang, with the ring tone being a song by Ariana Grande, with whom Davidson had a much-publicized breakup.
"Do you know her?" Crenshaw deadpanned at one point.
After some jokes, Crenshaw turned serious.
Advertisement - story continues below
"There's a lot of lessons to learn here, not just that the left and right can still agree on some things," he said.
"But also this: Americans can forgive one another. We can remember what brings us together as a country and still see the good in each other," Crenshaw said.
"This is Veterans Day weekend. Which means that it's a good time for every American to connect with a veteran. Maybe say, 'Thanks for your service.' But I would actually encourage you to say something else. Tell a veteran, 'Never forget.' When you say 'never forget' to a veteran, you are implying that, as an American, you are in it with them — not separated by some imaginary barrier between civilians and veterans, but connected together as grateful fellow Americans who will never forget the sacrifices made by veterans past and present," he said.
Advertisement - story continues below
Crenshaw also noted the sacrifices made by New York City first responders, including Davidson's father, who was a New York City firefighter.
"Never forget those we lost on 9/11, heroes like Pete's father. So I'll just say, Pete, never forget,"
Both men then echoed, "Never forget."
Conversation