Commentary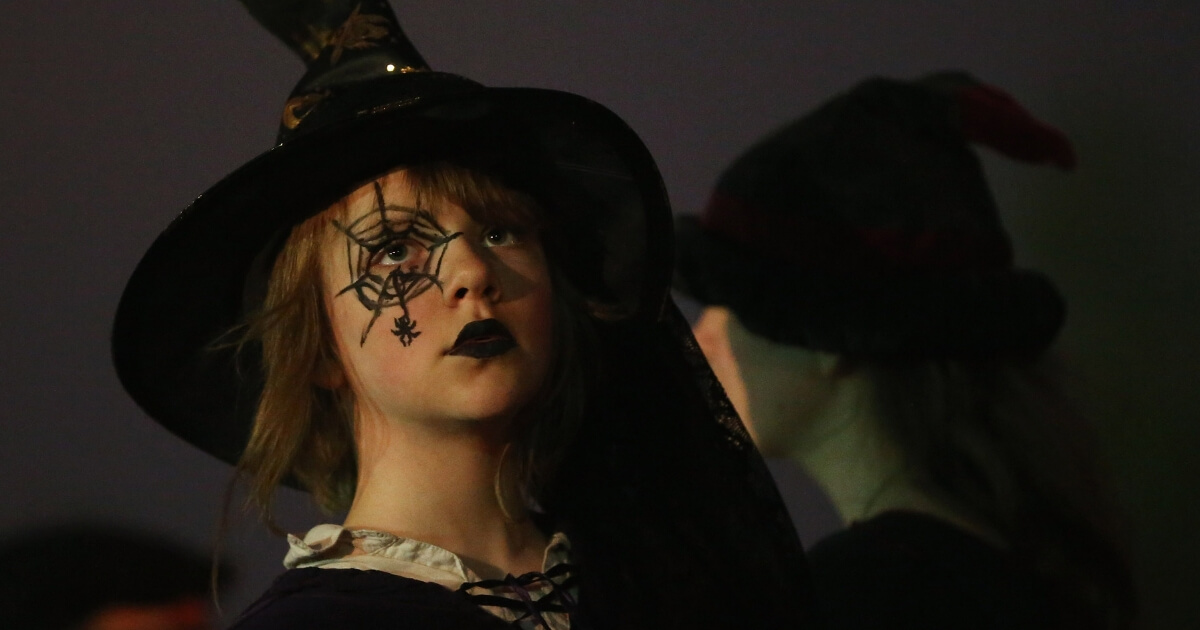 Witchcraft Grows in Popularity in US, with Trump As Its Target
Liberals are doing whatever they can to stop President Donald Trump, even if it means using witchcraft against him.
Witchcraft is growing in the United States with an estimated 1.5 million "witches" in the United States, according to The Telegraph.
This number means that there are currently more witches in the United States than the total number of Presbyterians.
Advertisement - story continues below
As expected, these witches are left-leaning and aren't afraid to cause physical harm to achieve their political goals.
Dakota Bracciale, a 29-year-old transgender witch, told The Telegraph that they have "no issue" with causing physical harm through a hex.
Bracciale is also the co-owner of a witch shop called Catland Books in Brooklyn, which organized three hex rituals against Trump so far.
Trump isn't the only political figure targeted by witches. In October, witches attempted to put a hex on Supreme Court Justice Brett Kavanaugh, which was also organized by Bracciale's store.
Advertisement - story continues below
"Please join us for a public hex on Brett Kavanaugh, upon all rapists and the patriarchy at large which emboldens, rewards and protects them," the witches wrote on their Facebook event page in October.
Kavanaugh is still a Supreme Court Justice two months later, so it looks like the hex didn't work. Perhaps this means Kavanaugh is not a rapist after all, but it shouldn't take a failed hex to convince people of that.
Do you think the witches will fail to take down Trump?
Additionally, Trump is still president after two years of constant whining from liberals and multiple attempts from witches to take him down.
Bracciale claimed that the main goal of the hex rituals against Kavanaugh and Trump was to "let them be exposed for who they are — especially as impotent men."
However, the hex rituals seemed to backfire. They actually exposed the witches for who they are — liberals in pointy hats.
Advertisement - story continues below
These "witches" don't even agree about what constitutes witchcraft and whether or not it should be classified as a religion.
While 1.5 million Americans identify their religion as Wicca, a type of witchcraft, Bracciale said that witchcraft is not a religion at all.
"Witchcraft is not a religion, it's not a belief system, it's not an ideology, it's a practice," Bracciale said, adding that she "has no time for Wicca."
Regardless, witches seem to set aside their differences to come together for the common goal of opposing Trump.
Advertisement - story continues below
Witchcraft rituals may be ineffective, but it's still disconcerting that so many Americans have strayed so far from God to practice witchcraft.
The left's attacks against Trump are going too far. We must continue praying for our president.
Conversation