Video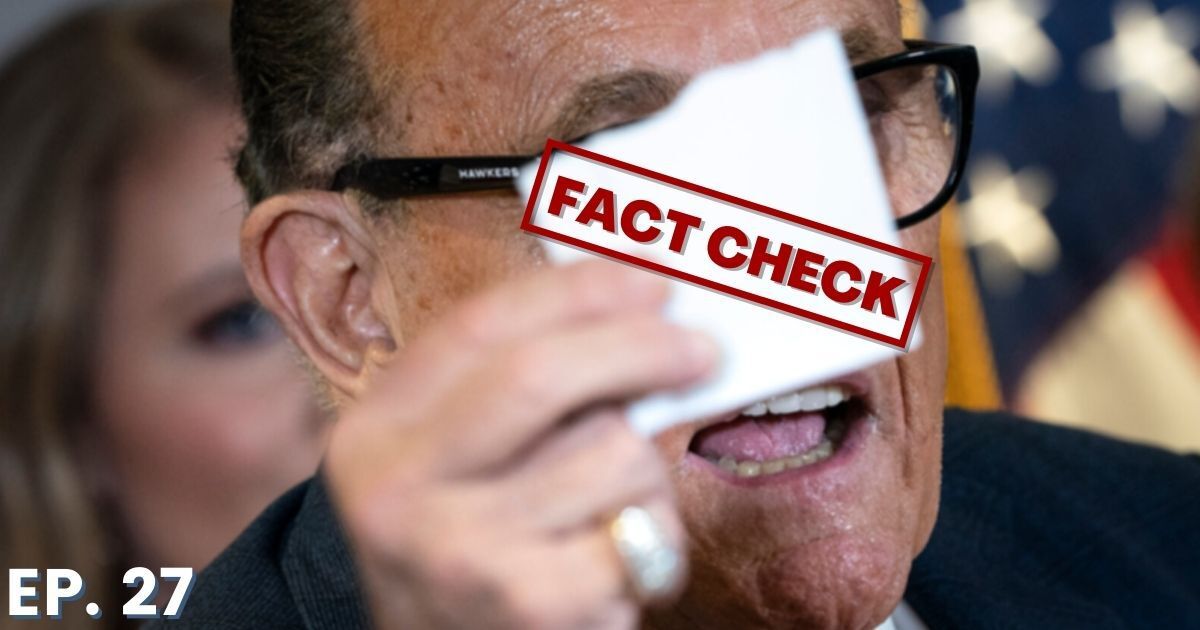 'WJ Live': Did You See What FB Posted on Giuliani's Face During His Huge News Conference?
Support Christian, conservative journalism at The Western Journal by joining our subscription service.
Rudy Giulani and other attorneys for the Trump campaign held a news conference yesterday about election results. During the conference's livestream on Facebook, a large box appeared over Giulani's face.
Advertisement - story continues below
► Click HERE to subscribe to "WJ Live": http://w-j.co/s/51c85
The Western Journal's mission is to equip readers with the truth, and we're excited to bring that same passion to the listeners of "WJ Live." You'll hear from writers, editors and special guests on the most important topics of the day: coronavirus, lockdowns, riots, government overreach, Hollywood elitism and 2020 election coverage.
► Don't miss an episode of "WJ Live!" Click HERE to get it delivered directly to your inbox: http://w-j.co/s/ef7f7
Follow The Western Journal on social media:
Advertisement - story continues below
► Facebook: https://www.facebook.com/WesternJournal
► Twitter: https://twitter.com/WestJournalism
► Instagram: https://www.instagram.com/wjlivepodcast/
Conversation