News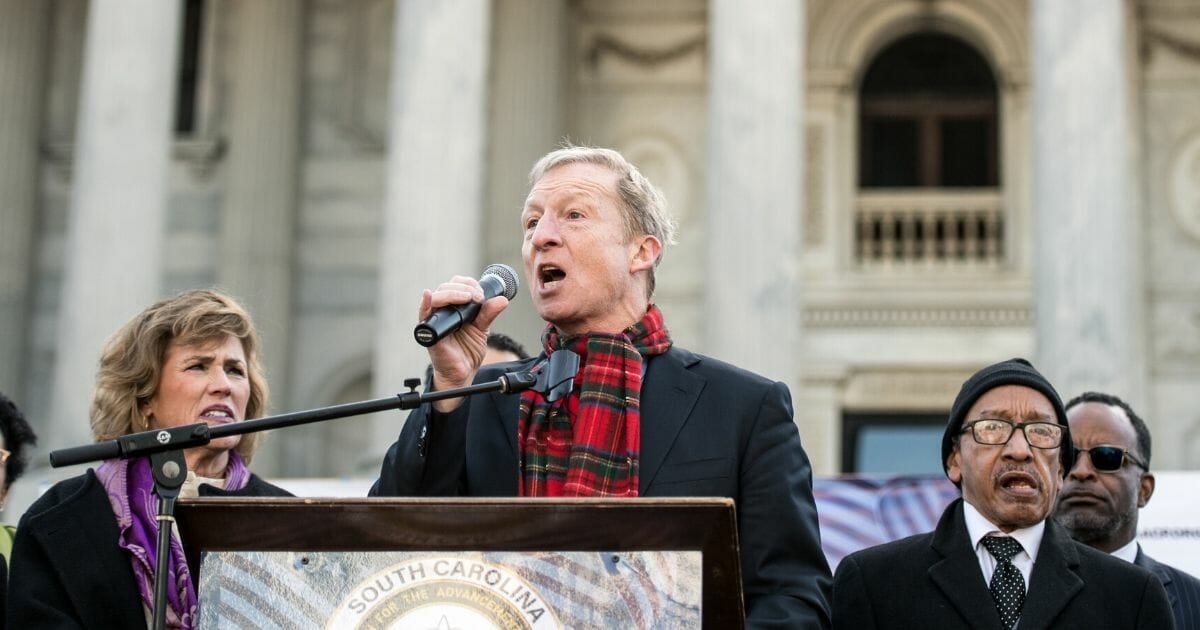 Billionaire Tom Steyer Says He Doesn't Think of Himself as 'a Rich Person'
Billionaire Tom Steyer suggested Thursday that he doesn't think of himself as a wealthy man because his mother is from Minnesota and worked as a school teacher in New York's public schools.
"So let me say this. I know that people describe me as being a rich person, but that isn't how I think of myself," Steyer said during a campaign stop in Iowa ahead of the caucuses. "My mom was from Minneapolis, Minnesota."
He went on to explain how he came from modest beginnings.
Advertisement - story continues below
"She ended up being a school teacher in the New York public schools and teaching prisoners at the New York House of Detention. My uncle Sam, who was her brother, actually for 45 years was a law professor at the University of Iowa in Iowa City," Steyer said.
"And my aunt Betsy turned 100 in Iowa City on Dec. 15th of last year," he added.
What is going on with this WILD belt Tom Steyer is wearing in his new commercial? pic.twitter.com/DpTdSOzbQm

— David Dancer (@daviddancer) January 31, 2020
Advertisement - story continues below
Steyer, a former hedge fund manager, has dumped roughly $139 million into his presidential campaign, Axios reported Tuesday.
Former New York City Mayor Michael Bloomberg, who is also running for president, is at the top of the heap, pumping $262 million into the race.
Would you consider someone with a net worth of $1.6 billion "rich"?
Steyer has a poor track record of backing campaigns.
He spent about $86 million in the 2016 election cycle, for instance, in a losing bid to get Democrats elected.
His political group NextGen Climate, meanwhile, spent about $56 million in 2016, according to campaign finance data.
Advertisement - story continues below
The California billionaire once compared himself to David in a David and Goliath-like fight against wealthy conservative groups working to influence climate policy issues.
"I see this as a David and Goliath situation," Steyer said in a 2016  interview on This Golden State, a podcast hosted by with former journalist and communications consultant Randy Shandobil.
Steyer's campaign did not immediately return a request for comment.
Advertisement - story continues below
A version of this article appeared on The Daily Caller News Foundation website.
Conversation