Commentary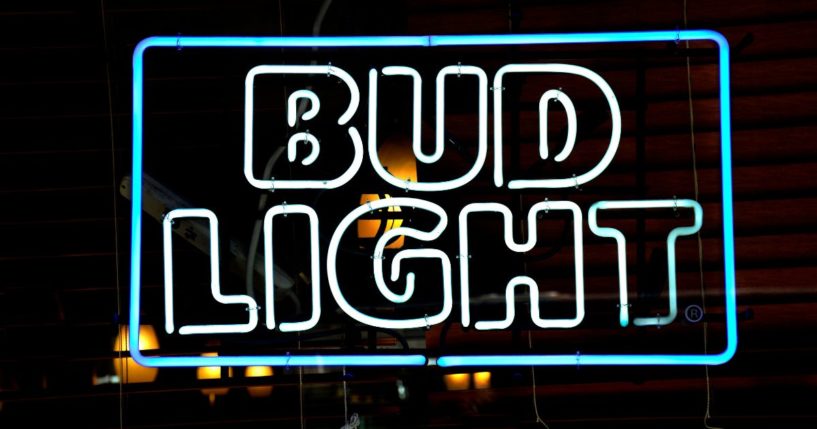 Commentary
Bloodbath? Loyal Bud Light Customers Revolt Across America Against Woke Move
Sales numbers are starting to trickle in since Bud Light embraced "woke" gender ideologies by partnering up with "transgender" social media influencer Dylan Mulvaney.
According to Fox Business Network, the low-calorie beer struggled to sell from Texas to New York this past week in what was an absolute bloodbath for Anheuser-Busch.
Earlier this month, Mulvaney was paid to partner with a beer brand that is commonly associated with traditional people who work for a living and are arguably more likely to understand the inherent truth in biology — that there are two fixed genders.
Advertisement - story continues below
Bud Light saw it fit to throw away its rapport with millions of these taxpayers to help Mulvaney celebrate a calendar year of his "womanhood."
The brand is now a predictable punchline and has been reduced to an object for target practice for others.
Fox Business spoke to numerous beer industry insiders and people who work in the service industry across the country who reported Bud Light stayed on a lot of shelves last week.
"I think society flexes its muscles sometimes and reminds manufacturers that the consumer is still in charge," said a man named Jeff Fitter, who owns a restaurant and bar near Anheuser-Busch's headquarters in Missouri called Case & Bucks.
Advertisement - story continues below
Fitter said sales at his establishment of not just Bud Light, but all of Anheuser-Busch's bottled beers, were down 30 percent this past week. Meanwhile, sales of the company's beers on tap were down 50 percent.
He concluded, "In Bud Light's effort to be inclusive, they excluded almost everybody else, including their traditional audience."
Do you think Bud Light will backtrack?
One person Fox Business described as a beer industry analyst pointed to Texas, where a weekly Thursday night dart tournament at one bar reportedly saw its 100-plus players turn down the company's products in a boycott.
The bar usually sells nearly 500 bud lights — the equivalent of about three kegs.
This week, only four bottles of the beer were ordered by patrons.
Advertisement - story continues below
It would be easy to write sagging sales off as nothing if Bud Light's issues were isolated to Missouri or Texas, but they weren't.
Bud Light also fell flat in Massachusetts and New York City.
Alex Kesaris runs a bar near Boston where Bud Light generally outsells its domestic rivals Miller Lite and Moore Light by a ratio of 25 to 1, Fox Business reported.
Kesaris said this past week 80 percent of Bud drinkers chose another brew and many of those who went with their usual were completely unaware the company had partnered with Mulvaney.
Advertisement - story continues below
Many of those who ordered a first round of the beer were told about Bud Light's "woke" move by other patrons.
The proprietor of the bar said, "They didn't order it again."
Meanwhile, a source at a pub in the New York City neighborhood of Hell's Kitchen said Bud Light draft sales were down 58 percent for the week and bottle sales were down 70 percent.
Of all the beer industry insiders who spoke to Fox Business, perhaps no one summed up the situation better than a representative for big retail who said, "[Bud Light has] already done enough damage in one week to disrupt year-long sales projections."
Advertisement - story continues below
"You don't just make up those sales," the person added. "People aren't going to drink twice as much Bud Light the following weekend to recover the lost business."
The numbers above are of course only a small sampling of what might be happening in the beer market.
But if they are in any way indicative of the bigger picture, Anheuser-Busch has only begun to feel the wrath of customers who simply wanted a beer without supporting the left's assault on women.
Conversation