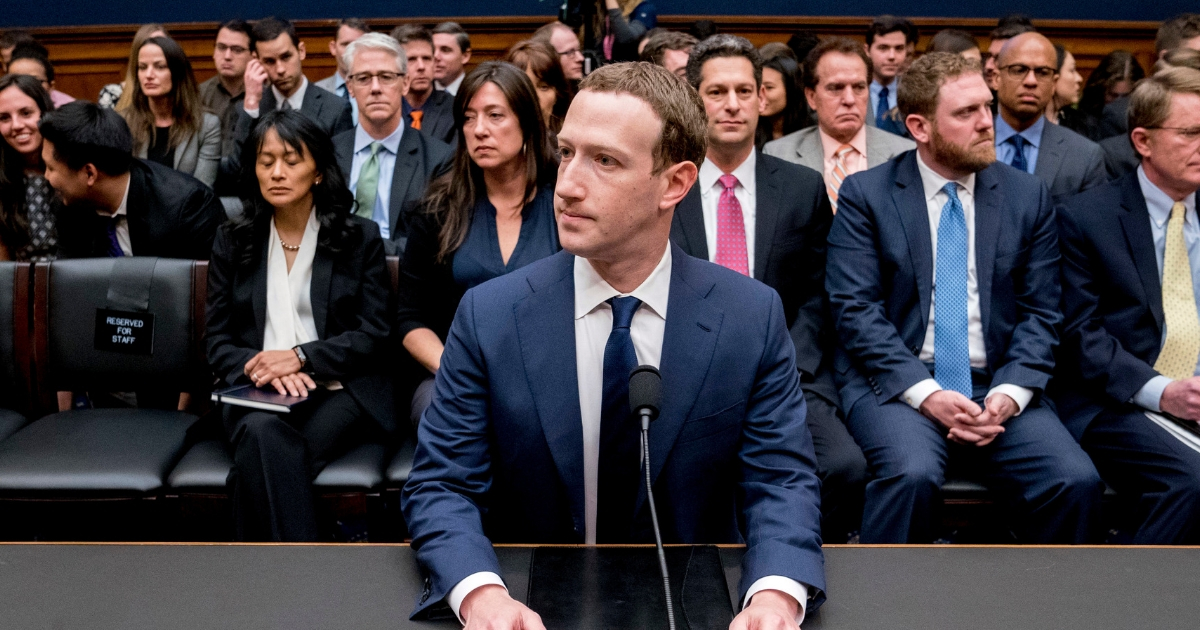 Update: All the Changes Facebook Made to Conservative and Liberal Publisher Pages We Tracked in 2018
After months of being called out by conservative media and Republicans in Congress, Facebook has finally adjusted its algorithms to impact left-leaning publishers as significantly as right-leaning outlets, according to new analysis by The Western Journal.
Compared to estimates of January's traffic, October's was 41.69 percent lower among the 81 publishers reviewed, but those impacts were being felt more evenly across the ideological scale.
Traffic to left-leaning publishers was down 41.79 percent, compared to traffic to right-leaning publishers, which was down 41.15 percent. Given that this analysis was based on estimated traffic by SEM Rush (because Facebook does not make such data public), those percentages should be considered a statistical tie.
Advertisement - story continues below
In March, The Western Journal published data showing that conservative publishers had lost significant traffic from Facebook, on a percentage basis, in February compared with January. The results of that analysis were made public on March 13.
Later analysis showed that the gap between left and right grew even larger in March, before beginning to contract in April during an environment of intense media and congressional focus on the social media giant.
In a new analysis using data from SEM Rush, The Western Journal looked at estimated traffic for 81 publishers from January through October 2018. SEM Rush is a "leading competitive research service for online marketing," according to its website. The data included estimated desktop sessions referred to publishers' websites by Facebook.
Advertisement - story continues below
That data showed that conservative publishers, which had been as much as three times more greatly impacted by Facebook's massive algorithm changes in February, had been slowly catching up to their more liberal competitors beginning in April, the month after The Western Journal's original analysis was published.
Whether intentional or not, the data show a greater average negative impact on traffic — and therefore, on revenue — from Facebook to conservative publishers as opposed to liberal and centrist publishers. The numbers vary monthly, but conservative publishers had been impacted more than liberals every month in 2018 until October.
Do you think Facebook intentionally targeted conservative publishers earlier in the year?
To conduct this evaluation, The Western Journal selected 81 publishers known to receive a significant amount of online traffic from Facebook. These publishers include traditional print or television outlets such as The Washington Post, CNN and Fox News, as well as new media outlets like Vox and The Daily Caller. (The full list of publishers appears in the chart below.)
The Western Journal then assigned each publisher a number between 0 and 100 based on research by Media Bias / Fact Check, a third-party website that analyzes publishers for political bias and places them on a continuum between "extreme left" and "extreme right." (MBCF explains its methodology here.)
Advertisement - story continues below
Of the 81 publishers considered, 59 were rated by MBFC as "Left," Left-Center," or "Least Biased," represented by scores of 17 to 50 on our scale. The other 22 were rated "Least Biased," "Right-Center," "Right" or "Extreme (Right)," represented by scores of 52 to 98 on our scale. MBFC did not rate any of the sources on our list "Extreme (Left)."
The average site on our list saw 41.68 less traffic from Facebook in October compared to January, though traffic overall was up about 10.43 from the previous month and up about 15.27 percent from August, which was the lowest-traffic month in 2018 for these 81 publishers, according to SEM Rush's estimates.
Of sites that had received 1 million or more desktop sessions from Facebook during any month in 2018, the most negatively affected this year has been Viral Thread, a site considered centrist by MBFC and previously considered the "flagship channel" of British digital publisher Jungle Creations. Viral Thread lost 99.57 percent of its traffic since January and appears to have stopped publishing new content in August. No information was immediately available about how many jobs were lost when Viral Thread stopped publishing.
Advertisement - story continues below
Of the 81 sites reviewed, over a quarter — 24 — had lost 50 percent or more of their traffic from Facebook during the year. An additional 24 sites had lost between a third and one-half of their traffic.
The most positively affected publisher in this group was Spanish-language publish El Pais, rated Left-Center by MBFC. El Pais is based in Madrid, Spain, and is the daily newspaper with the highest circulation in that country.
Only seven publishers in our analysis saw a net increase in desktop sessions from Facebook, according to SEM Rush's data. Only two of those — El Pais and Snopes, the website that describes itself as "the internet's definitive fact-checking resource," received 1 million or more page views in any given month in 2018.
Some smaller sites appear to have been affected more significantly on a percentage basis, but since their total estimated traffic was significantly lower, those numbers should be considered more volatile and not necessarily indicative of overall trends.
Advertisement - story continues below
Of sites with 1 million or more desktop sessions from Facebook in any month in 2018, the least affected sites were left-center NBC News, which lost 4.81 percent of its traffic from January to October, and Snopes, which gained 4.31 percent more traffic during the same period.
Of the entire group of 81 publishers in The Western Journal's analysis, only National Review, rated "Right" by MBFC, was affected less than NBC News and Snopes, losing 3.79 percent of its estimated traffic from Facebook.
Facebook has been in the news throughout 2018 for multiple scandals, including not only its treatment of conservative publishers but also data breaches and the purposes for which some companies, like Cambridge Analytica, have used the social media giant's sometimes-improperly acquired data.
Facebook CEO Mark Zuckerberg reportedly told key executives earlier in the year that the company was "under siege from lawmakers, investors and angry users," according to The Wall Street Journal.
Advertisement - story continues below
Zuckerberg's war footing "could trouble those who feel his 'move fast, break things' mantra from Facebook's early days contributed to many of the company's current problems," The Journal reported.
Conversation