News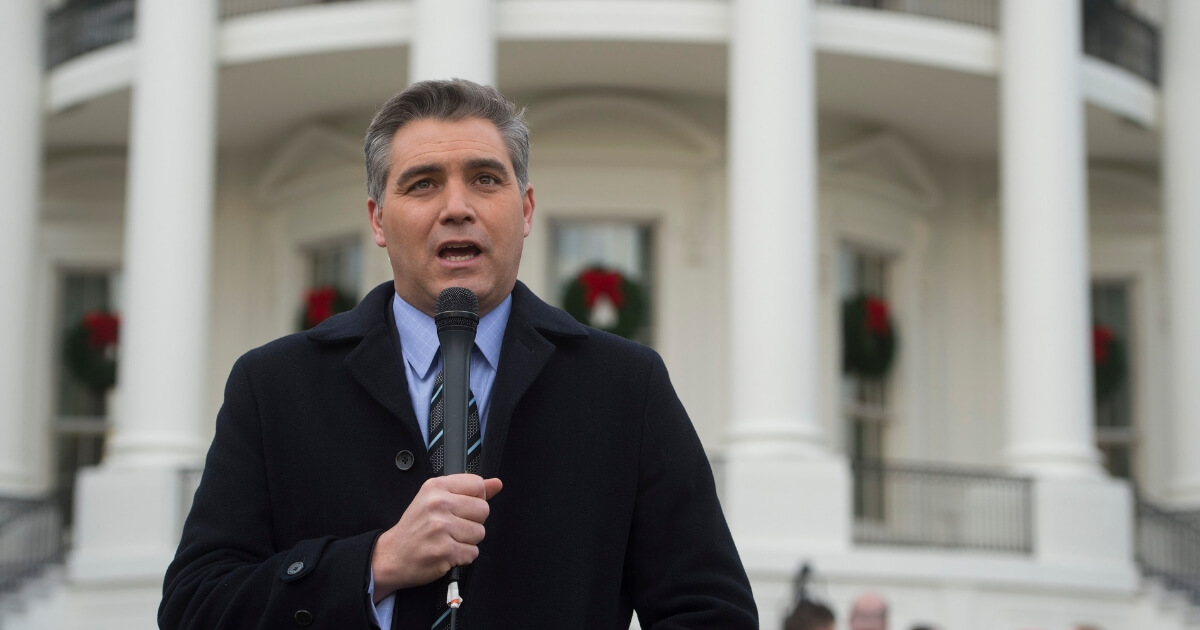 CNN Files Emergency Brief as WH Weighs Revoking Acosta's Credentials
CNN is seeking an emergency hearing in federal court after the White House informed correspondent Jim Acosta that a "preliminary decision" has been made to revoke his press pass, once the temporary restraining order blocking it from doing so runs out at end of the month.
The White House announced Friday that it would comply with U.S. District Judge Timothy Kelly's temporary order to reinstate CNN correspondent Jim Acosta's press credentials, but indicated it will be issuing rules of decorum going forward.
Kelly's order ends 14-days after he issued it.
Advertisement - story continues below
The judge said CNN's case would likely be successful regarding Acosta's Fifth Amendment right to due process under the law being violated by the Trump administration, which is why he issued the order.
White House press secretary Sarah Huckabee Sanders responded in a statement on Friday, indicating that the White House will be issuing clear rules to spell out appropriate conduct for reporters and the consequences and procedures for not following them.
In a letter to Acosta on Friday, which CNN included in its Monday court filing, the White House said his press credential was revoked due to inappropriate conduct, which included refusing to relinquish the microphone during a Nov. 7 news conference.
By longstanding practice, the letter expounds that reporters are expected to ask one question when called up upon and then yield the floor unless a follow-up is granted.
Advertisement - story continues below
"These basic commonsense practices are necessary for orderly press conferences that are fair to all journalists in attendance," the letter said.
Should the White House pull Acosta's press pass?
Acosta's attorney responded with a letter back to the White House, expressing disappointment with the preliminary decision to pull his client's pass.
"To say the least, the letter is a disappointing response to the court's decision and our attempts to resolve the matter amicably," the document reads. "More fundamentally, though, it is further evidence of your clients' animus towards Mr. Acosta based on his work as CNN's chief White House correspondent."
The White House's letter gave Acosta a chance to contest the preliminary decision to revoke his pass and indicated a final decision would be made by 3 p.m. Monday.
CNN argued in its court filing that the White House is trying to make a paper trail in an attempt to provide "retroactive due process."
Advertisement - story continues below
CNN and Acosta's legal team are seeking a hearing for the week of Nov. 26, or as soon thereafter as possible, in an attempt to win a preliminary injunction, which would block the White House from pulling the press pass as the underlying case goes forward.
On Monday, Department of Justice attorneys described CNN's motion as a "self-styled emergency" and said the White House letter was consistent with Friday's court order.
"Far from constituting an 'emergency,' the White House's initiation of a process to consider suspending Mr. Acosta's hard pass is something this Court's Order anticipated," they said.
President Donald Trump responded to last week's court order temporarily restoring Acosta's credentials during a "Fox News Sunday" interview, saying, "It's not a big deal."
Advertisement - story continues below
He told host Chris Wallace, "If (Acosta) misbehaves, we'll throw him out or we'll stop the news conference."
The president added that the White House is in the process of writing rules of decorum as a result of Kelly's ruling.
"We're writing them now. We'll have rules of decorum, you know you can't keep asking questions," Trump said. "We had a lot of reporters in that room … and they were unable to ask questions because this guy gets up and doing what's he's supposed to be doing for him and for CNN, just shouting out questions and making statements too."
Conversation