News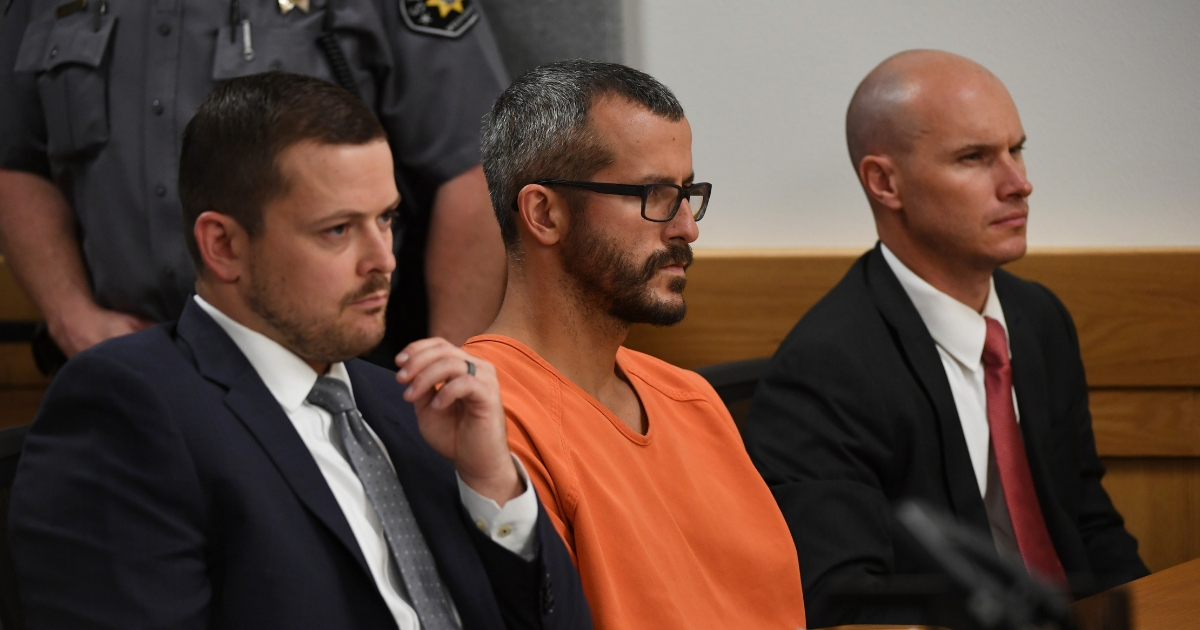 Colorado Killer Chris Watts Confesses To Having an Affair and Dumping Bodies into Oil Tanks
A Colorado man sentenced to life in prison for murdering his wife and daughters confessed to stuffing their bodies in a "freakin' oil tank," as well as admitting he was having an extramarital affair when he killed his family.
Colorado resident Christopher Watts admitted to murdering his family and disclosed details of their killings after failing a polygraph test,  The New York Post reported Saturday.
Watts initially maintained he was innocent before telling his father that his wife Shanann had killed their daughters, causing him to "freak" out and kill her.
Advertisement - story continues below
"She hurt them," Watts told his dad, according to notes from interviews released Wednesday by the Weld County District Attorney's Office, the Post reported. "And then I freaked out and I hurt her," he said.
Watts also reportedly giggled during an interview with the authorities, according to the Post.
Watts confessed to having an affair with Nichol Kessinger, the Post reported.
Watts, 33, pleaded guilty to the murders Monday to avoid the death penalty, and his late wife's family accepted the terms of the plea deal, according to ABC13 Houston. He also pleaded guilty to tampering with a deceased cadaver and unlawfully ending a pregnancy.
Advertisement - story continues below
Watts was sentenced to life in prison.
Watts' sentence comes after he was arrested in Frederick, Colorado, on Aug. 15. Authorities arrested Watts after they found the dead bodies of 4-year-old Bella and 3-year-old Celeste Watts in large oil and gas tanks. Officials later determined that he'd stuffed the girls' bodies into oil tanks to conceal the smell of the cadavers, according to ABC13.
Do you think his sentence was fair?
Chris Watts' wife and two daughters — Shanann, Bella and Celeste Watts — disappeared on Aug. 13 after he said they'd left for a friend's house.
Authorities found Shanann Watts' body on Anadarko Petroleum property. Bella and Celeste Watts' bodies were found close by. Chris Watts worked at Anadarko Petroleum, one of Colorado's largest oil and gas drillers, in 2015. His 34-year-old wife was 15 weeks pregnant at the time of her death.
"I'm not a good man," Watts told investigations, according to the Post.
Advertisement - story continues below
"It's a senseless murder, and (his wife) was looking forward to that third child. Because she was pregnant with a boy," neighbor Joe Beach told ABC13 at the time of Chris Watts' arrest.
The family had chosen to name the unborn child Nico, according to Fox News.
He will not be eligible for parole, as part of the conditions of the plea deal.
Advertisement - story continues below
A version of this article appeared on The Daily Caller News Foundation website.
Conversation