Commentary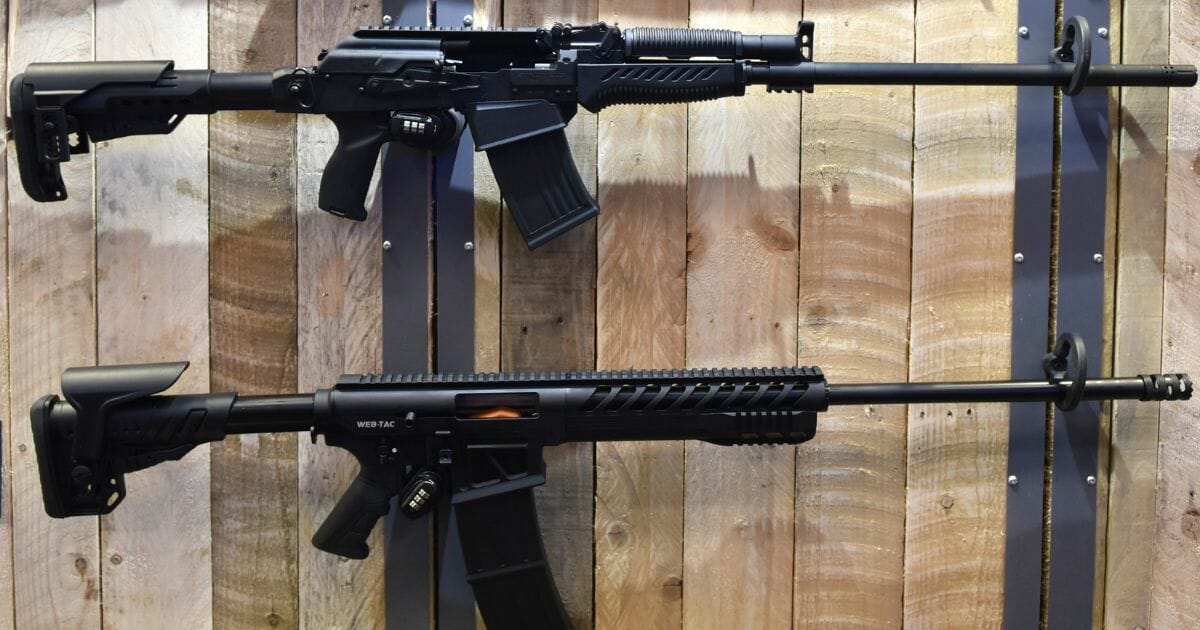 Come And Take Them: New Zealanders Stand Up To Extreme Gun Confiscation Laws
As it turns out, freedom may run more deeply in the veins of New Zealanders than their namby-pamby government imagined.
After the tragic shooting in Christchurch earlier this year, the New Zealand government decided to enact more restrictive gun regulations.
Because nothing deters violent, would-be murderers more than taking guns away from innocent people.
Advertisement - story continues below
Unless… violent, would-be murderers also are inclined to obey the spirit and letter of the law every moment of every day until Jesus comes back.
No? Well then, like I said, New Zealand's government is full of complete milksops.
Because only weak leadership responds to a crisis with authoritarian, culture crushing, knee-jerk restrictions.
As J.D. Tuccille writes for Reason, the weakling government "is running into stiff resistance to new gun rules from firearms owners who are slow to surrender now-prohibited weapons."
Advertisement - story continues below
This circumstance should not be a surprise.
Do you think attempts at gun control could ever work in America?
Local New Zealand publication Stuff observed back in May that "police are anticipating a number of people with banned firearms in their possession won't surrender them."
And the police are correct…if by "a number" they meant 99.96 percent. Only 700 guns have been turned in out of the estimated 1.5 million in the country.
As Tuccille points out, New Zealand has traditionally relaxed gun laws and has previously had no registration requirement for firearms. So the exact number of guns that must be turned in is unknown.
"These weapons are unlikely to be confiscated by police because they don't know of their existence," Philippa Yasbek of Gun Control NZ told Mercury News. "These will become black-market weapons if their owners choose not to comply with the law and become criminals instead."
Advertisement - story continues below
Oh right, you communist wimp. You should definitely pass laws to transform innocent people who choose to bear arms into criminals.
"If New Zealand's political class had looked to the history of gun control efforts they would have seen that they were walking a well-trodden path that leads to a dead end," Tuccile writes. "But then again, if they had enough foresight to know that ill-considered restrictions on personal liberty are usually counterproductive and often breed rebellion, they probably wouldn't have gone into government."
It is weaklings in leadership, not heroes, that reflexively respond to crises.
A steady approach, informed by the lessons of freedom throughout history, will always better serve a government's people.
Advertisement - story continues below
So here's the moral of my story: Don't be a pantywaist.
Conversation