News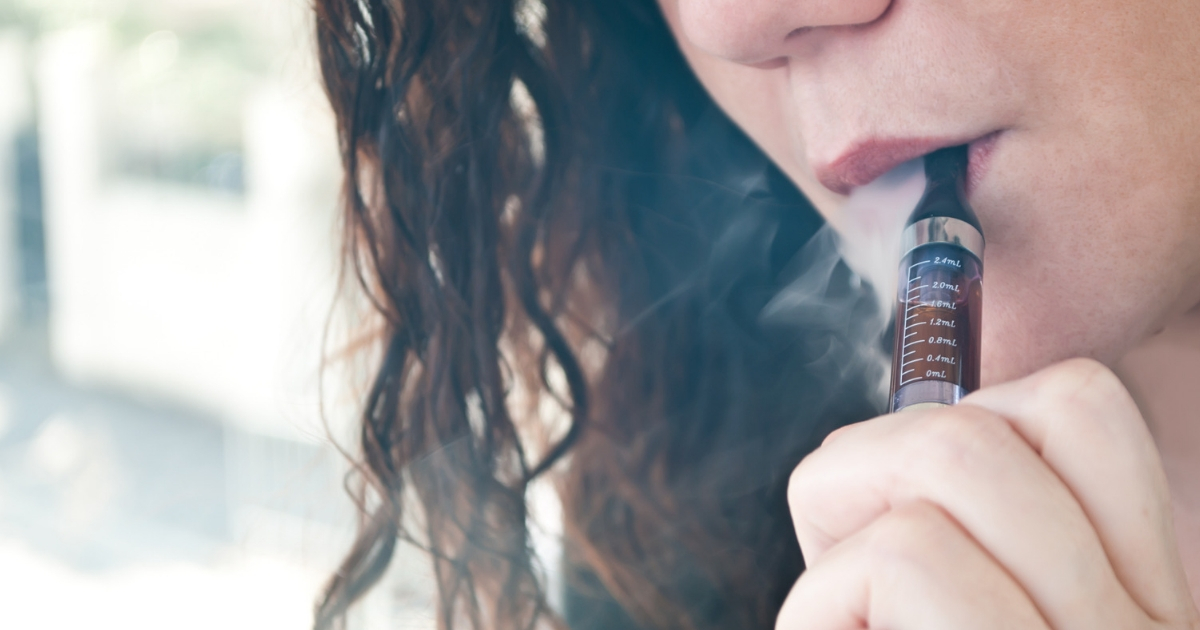 The FDA Cracks Down on E-Cigarettes
The U.S. Food and Drug Administration has declared full-on war on underage e-cigarette use with the announcement of policies to crack down on sales of e-cigarette flavors Thursday.
The FDA will also set in motion a possible ban on menthol cigarettes, which opponents view as gateways to nicotine addiction because they are less harsh than traditional cigarettes, FDA commissioner Scott Gottlieb said in a press release Thursday.
Rumors of the new policies flared up last week but were confirmed Thursday by the agency, which is being more restrictive in its approach to fruit and dessert-flavored e-cigarette pods than originally anticipated, reported NBC News.
Advertisement - story continues below
The FDA wants to restrict the sales of the fruit and dessert e-cigarette flavors that it says attracts teen users to age-restricted stores and websites.
Mint, tobacco and menthol e-cigarette flavors would not be affected, according to the FDA.
"Today, we advance our efforts to combat youth access and appeal with a policy framework that firmly and directly addresses the core of the epidemic — flavors," Gottlieb wrote in the press release Thursday. "The policies I'm outlining now strives (sic) to strike a careful public health balance between our imperative to enable the opportunities to transition to non-combustible products to be available for adults; and our solemn mandate to make nicotine products less accessible and less appealing to children."
If the policies Gottlieb wants go through, individuals who want to buy e-cigarette flavors like mango or creme brulee will have to go to stores that only serve customers 18 years or older, or visit websites with age-verification measures.
Advertisement - story continues below
"The data show that kids using e-cigarettes are going to be more likely to try combustible cigarettes later," Gottlieb wrote. "Almost all adult smokers started smoking when they were kids. Nearly 90 percent started smoking before the age of 18, and 95 percent by age 21. Only about 1 percent of cigarette smokers begin at age 26 or older."
One company name that has continuously surfaced throughout the FDA's deliberation over teen nicotine addiction is Juul. The e-cigarette giant announced it would temporarily stop selling several flavors of its e-cigarette pods after rumors of an announcement from the FDA about the agency's plans to crack down on teen use of Juul and similar products.
Do you approve of the FDA's crackdown?
"Our intent was never to have youth use Juul," Juul chief executive Kevin Burns said in a statement before the FDA's official announcement, according to The New York Times. "But intent is not enough. The numbers are what matter and the numbers tell us underage use of e-cigarettes is a problem."
Juul has more than two-thirds of the U.S. e-cigarette market.
Tobacco industry opponent the American Lung Association applauded the FDA's announcement but encouraged the agency to be more restrictive.
Advertisement - story continues below
"It is clear that unless FDA fully enforces the law and acts to eliminate all loopholes, the tobacco industry will shift its strategy and find new ways to target and attract youth," ALA president and CEO Harold P. Wimmer said in a statement Thursday. "We cannot simply trust the tobacco companies to voluntarily do what's right: the only way to address this public health crisis is for the FDA to remove all flavored tobacco products from the market."
The FDA fines some retailers that sell e-cigarette products and accessories to minors, according to The Times.
The FDA even launched a "blitz" against 40 retailers to crack down on illicit sales in April.
Content created by The Daily Caller News Foundation is available without charge to any eligible news publisher that can provide a large audience. For licensing opportunities of our original content, please contact licensing@dailycallernewsfoundation.org.
Advertisement - story continues below
A version of this article appeared on The Daily Caller News Foundation website.
Conversation