News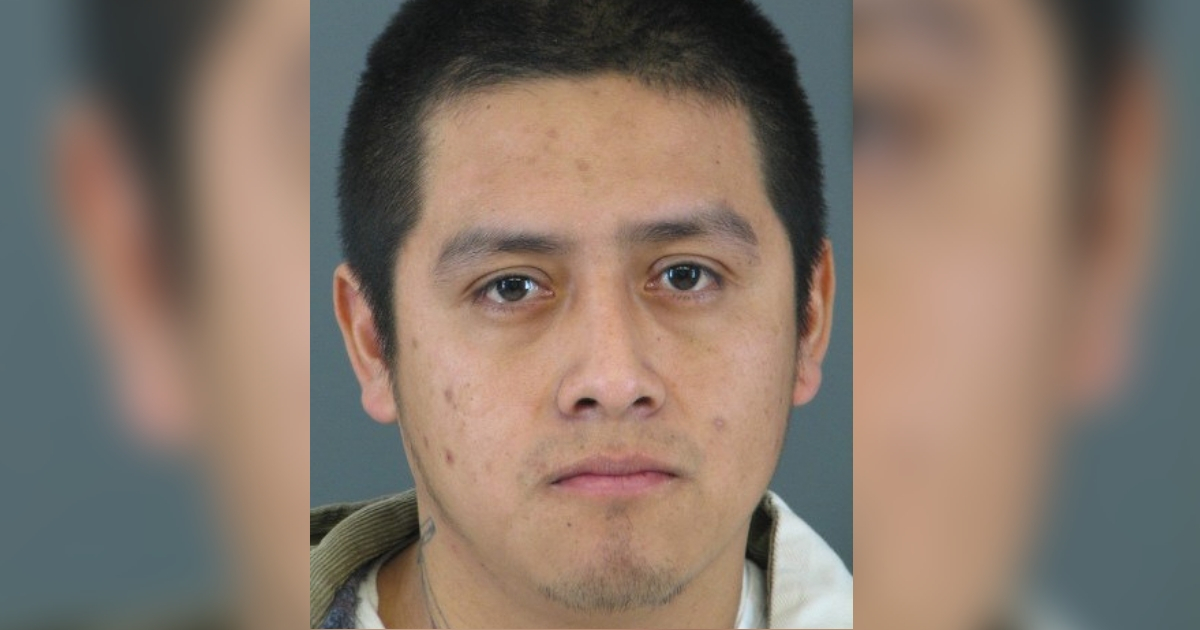 Feds: Delaware Child Rape Suspect Is Illegal Alien Already Deported Twice
The man police say raped a 6-year-old Delaware girl more than seven years ago is a Mexican national who has been deported twice, according to immigration officials.
Dover, Delaware, police identified Juan Carlos Hernandez, 33, as the primary suspect in the rape Oct. 4 after the victim disclosed details of the incident to a school therapist.
Following a "forensic interview" with the girl and a review of related evidence, police obtained an arrest warrant for Hernandez on charges of second-degree rape.
Advertisement - story continues below
Local media reports about the incident did not include any information about Hernandez's immigration status, despite an advisory from Dover police that he may have fled to Mexico after the alleged assault.
Prompted by unanswered questions about the suspect's background, constituents began calling Delaware state Sen. Colin Bonini looking for answers, he told The Daily Caller News Foundation.
Bonini, a Republican who represents the district covering suburban Dover, says he called Dover police to find out more about the case. Police subsequently told him they had learned from immigration authorities that Hernandez was an illegal alien from Mexico.
In a statement provided to TheDCNF on Wednesday, an Immigration and Customs Enforcement official confirmed that Hernandez was unlawfully present in the U.S. at the time of the rape.
Advertisement - story continues below
"On Feb. 6, 2011, deportation officers with ICE's Enforcement and Removal Operations Dover arrested Juan Carlos Hernandez-Tapia, 33, a citizen of Mexico, after he was arrested on local charges by the Dover Police Department," the official said. "On Feb. 16, 2011, ERO Dover lodged a detainer on Mr. Hernandez-Tapia with the James T. Vaughn Correctional Center in Smyrna, Delaware. Upon his release from local custody, he was turned over to ERO and arrested on immigration violations."
Hernandez was deported to Mexico on April 21, 2011, according to the ICE official.
He re-entered the U.S. illegally just days later but was intercepted by Border Patrol agents.
Immigration authorities then reinstated Hernandez's removal order and deported him to Mexico a second time on May 8, 2011, the official said.
In their wanted notice, Dover police said the rape occurred on March 7, 2011, when ICE says Hernandez was in custody. When asked about the contradiction, Dover police spokesman Cpl. Mark Hoffman told TheDCNF that the victim's recollection of the date of the incident was not firm and that it could have occurred before March of that year.
Advertisement - story continues below
Although the case is several years old, it shows that the consequences of illegal immigration are "not just an academic discussion," Bonini said.
"This guy should not have been in our country," he told TheDCNF, adding that a lack of border security "doesn't just affect border states."
Immigration authorities have had no contact with Hernandez since his last deportation in May 2011 but are assisting the Dover Police Department with its investigation, the ICE official said.
Content created by The Daily Caller News Foundation is available without charge to any eligible news publisher that can provide a large audience. For licensing opportunities of our original content, please contact licensing@dailycallernewsfoundation.org.
Advertisement - story continues below
A version of this article appeared on The Daily Caller News Foundation website.
Conversation