News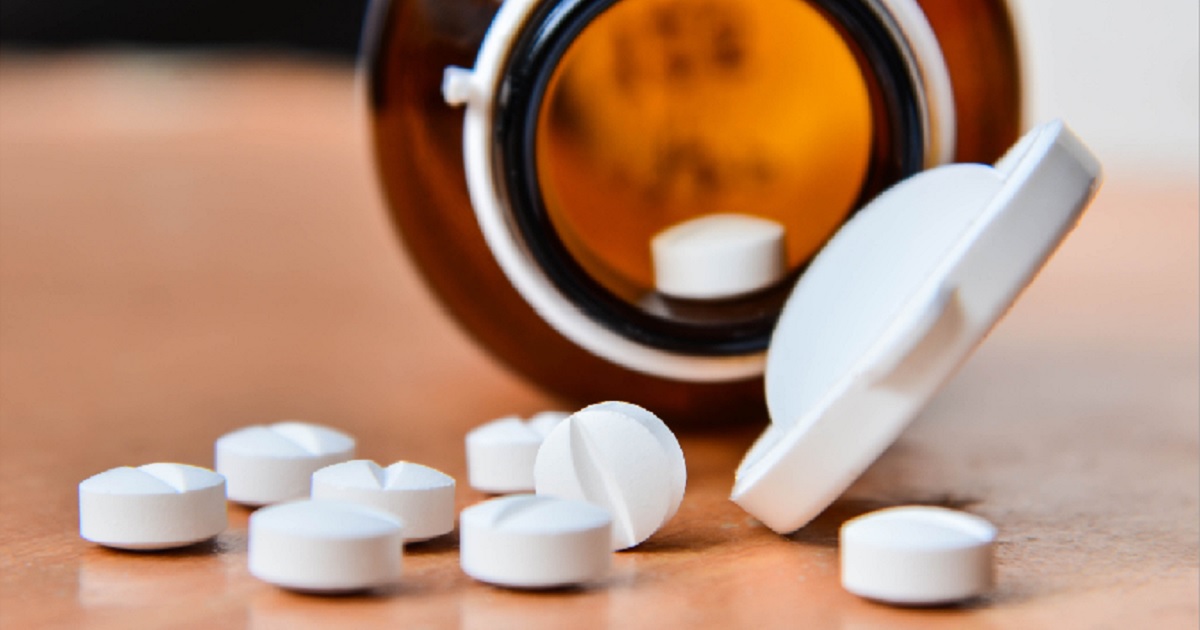 Florida Suing Walgreens, CVS Over Opioid Distribution
Florida is suing the nation's two largest drugstore chains, Walgreens and CVS, for failing to stop "suspicious orders of opioids" while sustaining "unconscionable efforts to increase the demand and supply of opioids into Florida."
Attorney General Pam Bondi last week added Walgreens and CVS to a lawsuit the state filed in May against 10 drugmakers and three wholesale drug distributors, including OxyContin-maker Purdue Pharma and Johnson & Johnson's Janssen Pharmaceuticals, which produces fentanyl, a synthetic opioid 50 times stronger than heroin.
"We will continue to pursue those companies that played a role in creating the opioid crisis," said Bondi, who remains a speculative choice by President Donald Trump to succeed the recently fired Jeff Sessions as U.S. Attorney General. "Thousands of Floridians have suffered as a result of the actions of the defendants."
Advertisement - story continues below
Bondi filed the amended complaint last week in the Sixth Judicial Circuit for West Pasco County, adding Walgreens, CVS Healthcare Corp. and CVS Pharmacy, Inc., to the suit that will be heard by Judge Declan Mansfield. No date has been set.
The amended lawsuit accuses the drug stores and pharmaceutical distributors, such as Cardinal Health, Amerisource Bergen and McKesson, of profiting from the proliferation of addictive opioids in direct violation of Florida law that legally requires them to scrutinize prescriptions for addictive opioids.
The defendants allegedly created illegitimate demand for opioids while "unlawfully increasing the supply of opioids to meet that demand" and "worked together to inflate the supply and demand for opioids," Bondi maintains in the suit.
The lawsuit claims opioids killed 5,725 Floridians in 2016. In May 2017, Gov. Rick Scott declared a state of emergency in Florida over the opioid crisis — a designation that remains in effect.
Advertisement - story continues below
According to the suit, opioid sales in Florida were less than $1 billion in 1992 but "ballooned" to $8 billion in 2015. "That same year," the lawsuit states, "Florida prescribers wrote more than 60 opioid prescriptions for every 100 Floridians. In total, Defendants have sold and shipped billions of opioid pills in Florida since 2006."
The lawsuit claims Walgreens has "shipped billions of opioid dosages into the state and dispensed billions of dosages from its 820 Florida stores." The Illinois-based chain with 13,200 stores is the nation's largest drugstore network.
Do you think these drug store chains deserve to be sued?
The suit says Walgreens should have detected something amiss when it distributed 2.2 million opioid tablets from a Walgreens pharmacy in Hudson, a six-month supply for each of the Pasco County town's 12,000 residents in 2017.
According to the lawsuit, Rhode Island-based CVS, with 9,800 stores nationwide, sold 700 million opioid dosages between 2006 and 2014 in its 754 Florida stores, including "outsized sales" in Hudson and two other nearby Pasco County towns.
From 2004 through 2012, the suit says Pasco County experienced Florida's highest oxycodone overdose mortality rate. In 2016, the Pasco County Sheriff's Office administered opioid addiction treatment to nearly 2,000 inmates. "In 2017, someone overdosed in Pasco County once every three days," according to the lawsuit.
Advertisement - story continues below
Walgreens' only response to being added to the suit is to restate its policy of not commenting on pending lawsuits.
CVS spokesman Mike DeAngelis said the lawsuit was "without merit" in a statement. He said CVS trains its pharmacists and their assistants about their responsibilities when dispensing controlled substances and gives them tools to detect potentially illegal sales.
"Over the past several years," DeAngelis said, "CVS has taken numerous actions to strengthen our existing safeguards to help address the nation's opioid epidemic."
Both Walgreens and CVS have already been sued by the federal government, accused of failing to exercise due diligence in dispensing opioids.
Advertisement - story continues below
"Walgreens agreed to pay $80 million to resolve a DEA investigation into inadequate record-keeping and diversion related to opioids," the lawsuit says. "According to the DEA, Walgreens' Florida pharmacies each allegedly ordered more than one million dosage units of oxycodone in 2011 – more than ten times the average amount."
The suit states that both store chains were "armed with knowledge of their own sales and shipments and industrywide data, Defendants knew or should have known that the quantity of opioids being distributed in Florida far exceeds the medical need of Florida residents."
Both pharmacy chains are also named as defendants in a nationwide sprawl of multidistrict litigation in federal courts. According to Bloomberg Business, Florida's lawsuit is just one of more than 1,000 pending civil cases lodged against opioid-makers and distributors by state and local governments across the U.S.
In a potentially significant October federal ruling, U.S. Northern Ohio Magistrate Judge David Ruiz recommended a lawsuit he refused to dismiss be among three test cases that U.S. District Judge Dan Aaron Polster ponder in 2019.
Advertisement - story continues below
Ruiz denied a request to dismiss a Summit County lawsuit against opioid manufacturers, distributors and pharmacies, opening the door for hundreds of similar lawsuits filed by local governments in Ohio to be heard in court.
The civil complaints allege drug firms, manufacturers and distributors breached their duty to monitor, detect, investigate, refuse and report suspicious orders of prescription opiates, responsibilities they must legally adhere to under the federal Controlled Substances Act of 1970.
Ruiz, in a 103-page recommendation, dismissed a nuisance claim but submitted the suit filed by Summit County, which includes Akron, and two other Ohio counties to be presented to Polster for what could be a precedent-setting decision in how to uniformly address the raft of lawsuits.
Dave Lemery is the Pennsylvania & New Hampshire News Editor for Watchdog.org.
Advertisement - story continues below
This article originally appeared on Watchdog.org.
Conversation