Commentary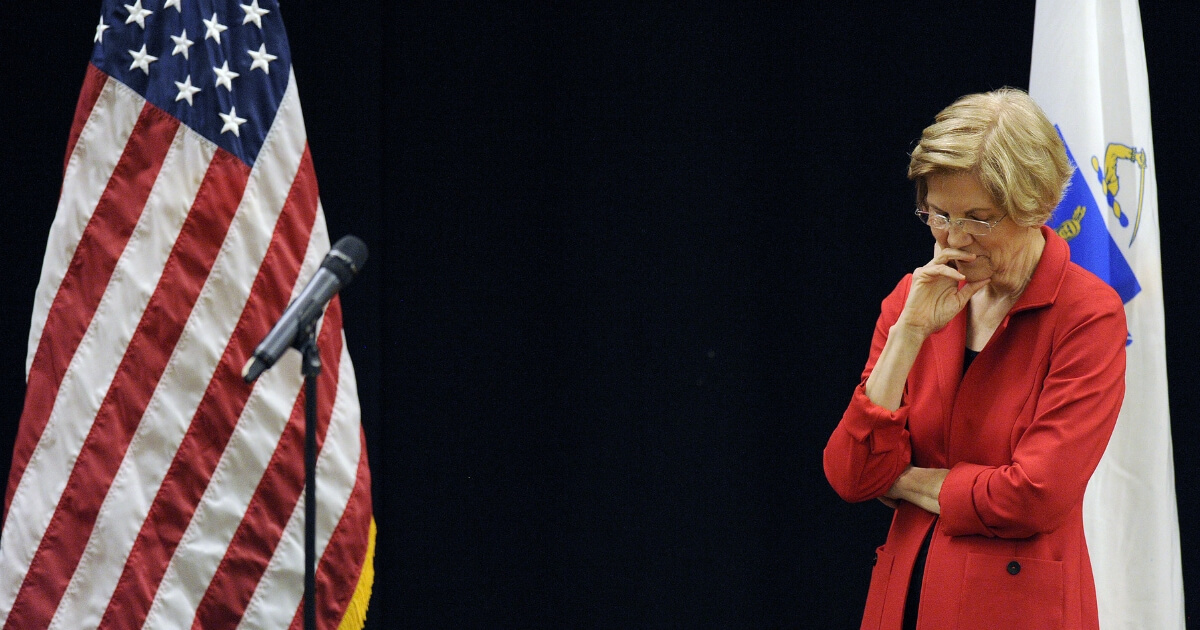 Cherokee Genealogist Has Shot Down Warren's Indian Claims
At this point, maybe we should all just sit back and look at the looniness coming from the left as just another day of comic relief. And maybe that's the way we should have looked at Massachusetts Senator Elizabeth Warren's claims that she enjoys a certain amount of Native American heritage.
As this story unfolds, and it has been unfolding for years, it gets more humorous. Elizabeth Warren and the rest of the left must not think very much of her constituents, or the rest of us for that matter, if she thinks we are buying what she's dishing up.
In March, Fox News published this story about Warren digging her Native American heels into the ground as she insisted she possessed Cherokee DNA. Her claims are just as ridiculous today as they were back then.
Advertisement - story continues below
"Warren appeared on 'Fox News Sunday,' where she was once again grilled about her long-standing claim to be Native American, and told a story about how her racist paternal grandparents objected to her parents' wedding because of her mother's Cherokee blood. The couple, she said, was forced into a Depression-era elopment."
Warren said in the interview: "You know, my mom and dad were born and raised out in Oklahoma, and my daddy was in his teens when he fell in love with my mother. She was a beautiful girl who played the piano. And he was head over heels in love with her and wanted to marry her. And his family was bitterly opposed to that because she was part Native American."
Fox reported Warren first brought up the idea that she was of Native American ancestry when she became a tenured professor at Harvard law school. Even back then she drew skeptics.
And with speculation of her interest in running for president in 2020, The Berkshire Eagle newspaper had said she should take a DNA test to dispel or confirm the doubts once and for all.
Advertisement - story continues below
Wouldn't you know — a Cherokee genealogist came out of the wood work to cast more than a little doubt on Warren's claims.
The Washington Times reported that a woman by the name of Twila Barnes, a Cherokee genealogist, said Warren's claims were less than credible.
Should Elizabeth Warren give up on any future run for POTUS because she lied about her Native American heritage?
"The problem with Warren's story is that none of the evidence supports it," said Ms. Barnes in a 2016 post on her Thoughts from Polly's Granddaughter blog. "Her genealogy shows no indication of Cherokee ancestry. Her parents' wedding doesn't resemble an elopement. And additional evidence doesn't show any indication of her Herring grandparents being Indian haters," reported the Times.
The funny thing about tall tales is that they always have a way of coming back to bite you, so to speak. And Warren is going to be living this one down for quite a while.
Breitbart reported Monday that a DNA test confirmed that Warren did not have enough specific DNA to qualify as Native American.
Advertisement - story continues below
"According to Warren's own DNA test, she has, at best, 1/64th Native American ancestry, but it could also be as low as 1/1,024. Percentage-wise, she can claim somewhere between 0.1 percent to 1.56 percent Native lineage."
"The minimum requirement to claim membership in most Native American tribes ranges from 1/8 (12.5 percent) to 1/2 (50 percent). A few tribes have a minimum requirement of 1/16 (six percent)."
Ouch, that's got to sting.
I wonder if or how this might affect any plans she had to run for president in 2020. At the very least it should put an end to any more research into her family background.
Conversation