Commentary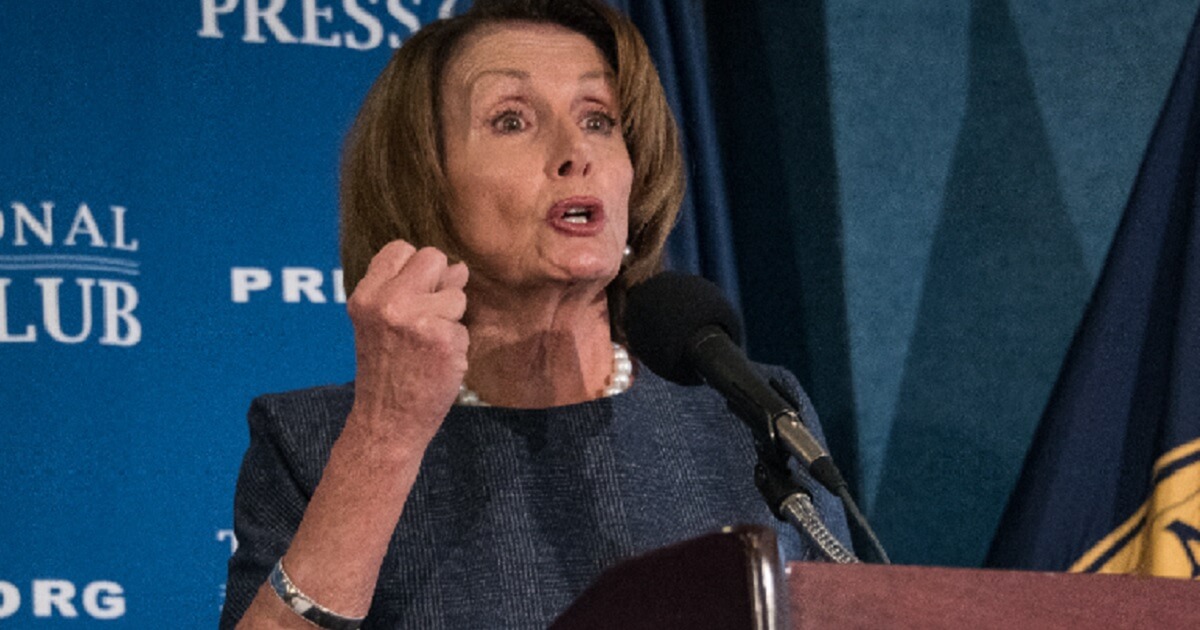 Here's the Nonsense To Expect With a Democratic House
I'm from Missouri and while most of us here are so very pleased to be retiring, firing, Claire McCaskill from the United States Senate, it wasn't until I woke up on Wednesday that I was fully aware of the reality that is about to hit us all square in the face for the next two years with the election of a Democratic House.
Most of the pundits predicted it, but I really didn't believe that the enthusiasm for President Donald Trump, and extremely high voter turnout, would result in a Democrat takeover of the House of Representatives.
But it did and Democrats are loaded for bear, planning to spend the next two years turning their "resistance" into legislative warfare.
Advertisement - story continues below
If you thought the "Russia collusion" outcries were obnoxious and obstructionist in the first two years of the Trump administration, then strap yourself in, because you're in for a wild ride over the next two.
In October, NPR was already reporting that the Democrat plan if/when they took back the House was clearly outlined. Now, imagine that plan on steroids, with former Speaker Nancy Pelosi once again driving the liberal agenda — if she can retain leadership of the Democratic caucus.
"Democrats promise to put the Trump administration under the microscope of oversight investigations if they win control of the House," NPR reported.
NPR said "aggressive oversight" was about to be the new order of the day, in contrast to what liberals saw as Republican avoidance of Trump confrontation in his first two years in office.
Advertisement - story continues below
Justin Rood, a former congressional investigator, told NPR: "What we've seen is not only a stretch of time when you have an executive branch that has been breaking norms, but you have a Congress who's sat by without consequence and allowed that to happen without significant accountability."
Rood is now working for the nonprofit Project on Government Oversight, which bills itself as a nonpartisan nonprofit that is an "independent watchdog that investigates and exposes waste, corruption, abuse of power, and when the government fails to serve the public or silences those who report wrongdoing," according to its website.
Will Democrats succeed in obstructing the Trump administration since they regained the House?
According to Rood's Project on Government Oversight biography, he used to work for former Oklahama Sen. Tom Coburn, a Republican who was a member of the Homeland Security and Governmental Affairs Committee.
As for Rood's opinion that the Trump administration is "breaking norms," well of course it is breaking norms. The American people elected Trump to break the norms of insider crony capitalism, to once again place constitutional principles above arty politics and to speak directly to the people, circumventing the entitle masses of liberal media in doing so. And that's just for starters.
So here it comes. In retaliation for rattling establishment cages and attempting to drain the swamp, we can now expect a laundry list of very partisan attacks aimed at not necessarily rooting out corruption, but only to create obstruction and run out the clock on what we hoped would be a long and productive Trump administration.
Advertisement - story continues below
First, expect to hear a lot of loud chatter about the president's tax returns. The left is convinced there are hidden secrets in them that will uncover a long and loving relationship with Russian President Vladimir Putin and other foreign countries.
Going after the president's tax returns "is one of the first things we'd do — that's the easiest thing in the world. That's nothing," Pelosi said in an interview with the San Francisco Chronicle in October.
California Democrat Adam Schiff, the ranking member of the House Intelligence Committee, wrote for the The Washington Post in October: "The Russians may possess financial leverage over the president, including perhaps the laundering of Russian money through his businesses. It would be negligent to our national security not to find out."
Democrat career boosters possibly play a part in the ambition of liberals in stirring the pot. Schiff is first in line to lead the Intelligence Committee when the Democratic majority takes over in January.
Advertisement - story continues below
And then there's the liberal dream of impeaching Trump.
While Pelosi has said she does not support it, and repeated that in a PBS interview on Tuesday, NPR reported that impeachment will be at the forefront of the liberal agenda to obstruct and create chaos. Democrats hope special counsel Robert Mueller's "Russian collusion" investigation turns up enough evidence of conflicts of interest or constitutional violations to give them a reason to stage an impeachment vote.
Only a majority of the House is needed for a successful impeachment vote. A conviction would require a two-thirds vote in the Senate. And considering Republicans still hold a majority there, it's a virtual impossibility during the remainder of Trump's current term.
And then there is Justice Brett Kavanaugh's appointment to the Supreme Court – a major humiliation for Democrats before the midterms and likely a good reason why there was so much conservative enthusiasm against them. Democrats in the House will likely again raise the question as to whether the justice was "truthful" in his testimony for confirmation.
Advertisement - story continues below
But that would be an unfortunate road to choose for Democrats since the Senate Judiciary Committee released its report on Saturday exposing just how shoddy the case against Kavanaugh was.
This unfortunate development in the midterms may have taken some of the wind out of sails of a pretty good Republican victory, but we can hope that in two years America will correct the mistake of the 2018 election cycle and eliminate this unconstructive element from government so that the swamp can truly be drained.
The 2020 elections will be here before you know it.
Conversation