Lifestyle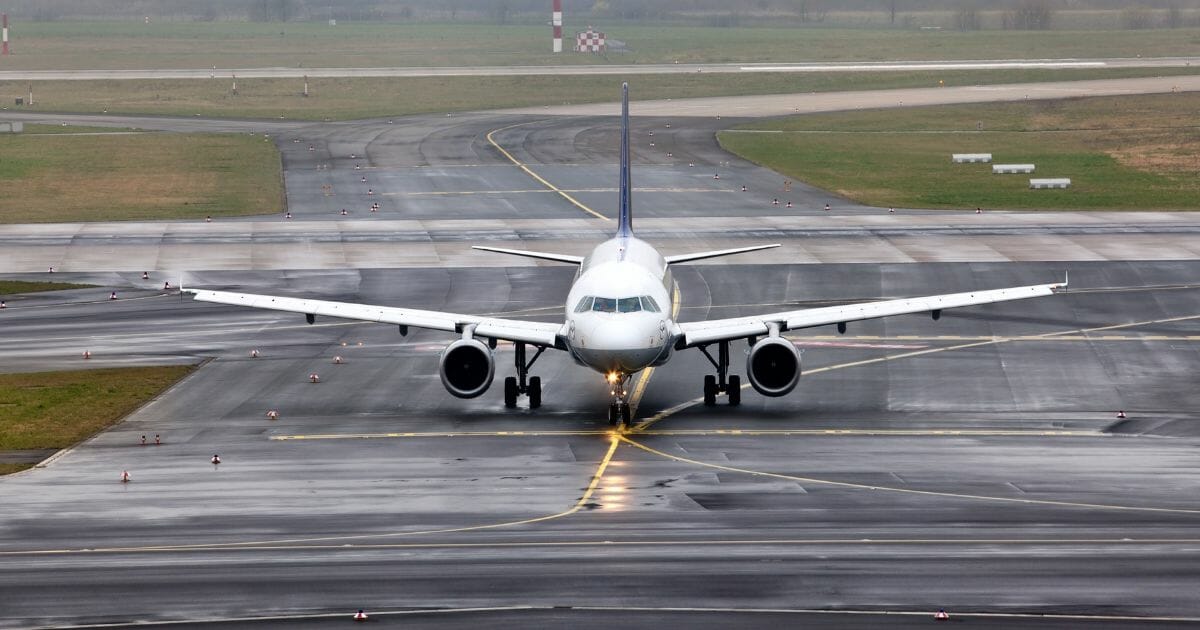 Good Samaritan Drives National Guard Sgt 8 Hours So He Can Witness His Son's Birth
A stranger's act of kindness is warming hearts this week after a woman helped a stranded sergeant make it home just in time to see the birth of his baby boy.
National Guard Sgt. Seth Craven was starting to worry. His wife, Julie, was scheduled for a Caesarean section in Charleston, West Virginia, on Aug. 9 and his final flight home had been canceled just hours before he would become a father.
The soldier had been traveling for almost two days already when the last leg of his trip hit a snag. After an initial delay, the storm outside began to get worse and Craven found himself stranded.
Advertisement - story continues below
"We were on the runway and they pulled the plane back due to a maintenance issue. It was delayed an hour, then an hour-and-a-half and then at 4.30pm they finally canceled the flight," he told Yahoo News Australia.
The dad-to-be had started his journey home on Aug. 5 from Afghanistan, where he had been stationed with the West Virginia National Guard. Traveling from Kabul to Kuwait, and then to Philidelphia, Craven was determined to make it home to Charleston on time, eager to support his wife during the birth.
But after his final flight from Philidelphia was canceled on the morning of Aug. 8, the chances of making it back in time started to seem slim.
Advertisement - story continues below
"They just kept pushing it and pushing it," Craven told West Virginia Metro News. "If they had canceled from the beginning, I would have found a way home somehow. It would have given me more time to figure stuff out."
"Because of the storms, there were not rental vehicles at all from the airport. The next flight wasn't until 10:30 a.m. the next day. So I would have missed all of it."
However, the sergeant was about to get a sweet surprise. As the other passengers filed off the grounded plane hunting for other ways home, Craven's story began to spread and reached the ears of Charlene Vickers.
"They kind of pointed to this gentleman and said that poor soul really needs to get back," Vickers said told West Virginia Metro News. "That's when I introduced myself."
Vickers and several coworkers were heading to Charleston for a work function, and the kind-hearted Vickers decided to ask Craven along.
Advertisement - story continues below
"I'm getting to West Virginia tonight, come hell or high water. So are you willing to join this crazy party of ours?" she asked him.
Thankful for the offer, he readily accepted and the group raced to get Craven home in time for the birth.
During the 8-hour drive, he and Vickers discovered that they had a lot in common.
"Her dad is a veteran and we got to talk to him on the phone, which was pretty cool," the sergeant said. "We talked about her kids and husband and I heard about the work she does with health and clinics in areas that need it."
Advertisement - story continues below
Sgt. Seth Craven's wife, Julie, was scheduled for caesarian delivery and he had to cover a lot of ground to get there. A grounded flight an no rental cars led to Charlene Vickers offering him a ride. (via @wvmetronews) https://t.co/06Y6EFFPYw pic.twitter.com/jhI8brsrLu

— Kindness & Co (@KindnessCo) August 14, 2019
Thanks to Vickers, he made it back just after midnight, with hours to spare before little baby Cooper made his way into the world on Friday morning.
"We had a healthy little boy, and Mom's healthy. If it wasn't for Charlene I never would have made it," Craven said. "All she wanted in return was pictures of the baby."
Advertisement - story continues below
The family's new friend even sent a basket of candy with many congratulations.
Craven said that the act of kindness has restored his belief in people's capacity for good.
"Most of the news is so negative, I think this is a reminder that there are still nice people out there," he said. "She has such a big heart. Most people wouldn't do that."
Conversation