Commentary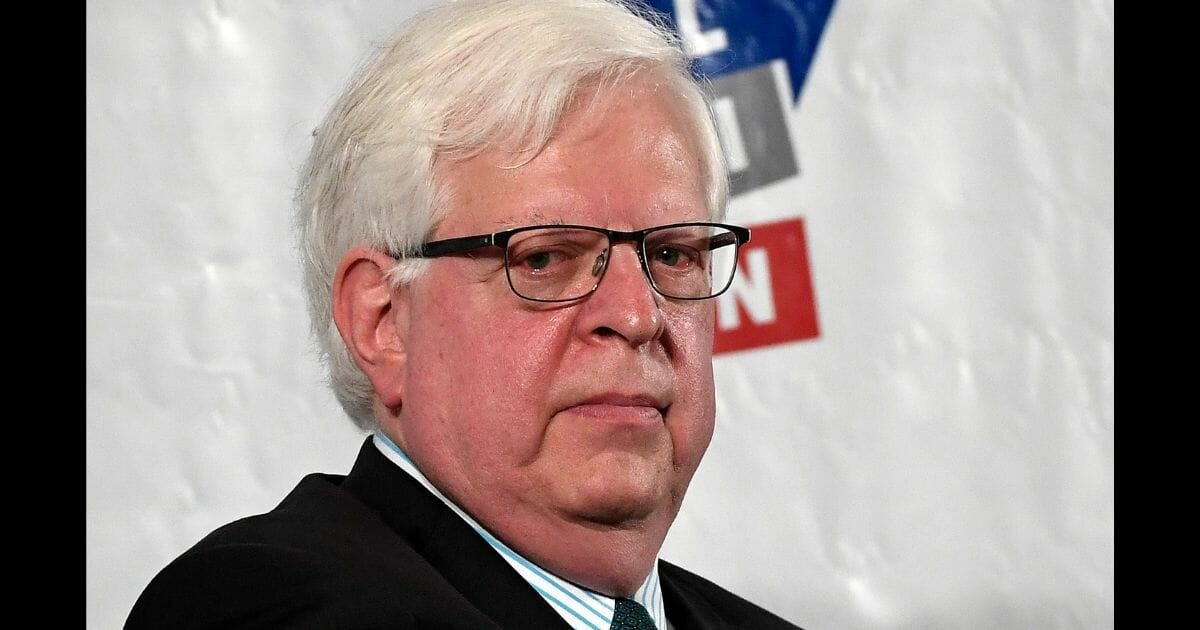 'Greatest Assault on Free Speech in American History': PragerU Founder Blasts Social Media for Censorship
If you lean right and peruse the internet, there's a good chance you've come across a Prager University video at some point. The informative, well-produced clips are intended to communicate conservative ideas in easy-to-grasp packages — but now the founder of PragerU says big tech is censoring these viewpoints.
On Wednesday, Dennis Prager appeared on "Fox & Friends" to talk about what companies like Twitter and Google are doing to conservative outlets, and he pulled no punches about how bad the digital landscape has become.
"We're living in America through the greatest assault on free speech in American history," Prager said.
Advertisement - story continues below
"If it is pro-America, if it's pro-Israel if it is pro-religion, it is likely to be censored by Google or YouTube," the founder of the non-profit conservative think-tank added.
According to Prager, major apps including Twitter and Spotify have now banned PragerU videos from advertising on their platforms, greatly limiting the ability for people to find the content.
In other cases, he said, his organization's family-friendly videos, such as one about the Ten Commandments, are being wrongly flagged as pornography by YouTube. Other informative videos have apparently been flagged as well, with almost no explanation.
Advertisement - story continues below
"Their website provides a category of videos they claim have been restricted by YouTube, including 'Gun Rights Are Women's Rights,' 'Born to Hate Jews,' and 'Do Not Commit Adultery,'" Fox News reported.
While PragerU may be one of the most well-known channels dealing with this issue, Prager himself said that other voices on both the right and left are being stifled by big tech in unprecedented ways.
Are you a fan of PragerU videos?
"It happened to Ben Shapiro of Daily Wire," he said. "Dave Rubin is a gay liberal they're doing the same exact thing to him. They hate liberals and rightists."
For their part, Twitter issued a fairly vague response.
"The @PragerU Twitter Ads account is ineligible to advertise on the Twitter Ads platform due to repeated violation of our Twitter Ads policies. The account may, however, continue to tweet organically as long as it complies with the Twitter Rules," that company stated, according to Fox.
Advertisement - story continues below
It isn't the first time that Prager has called out tech companies for possible censorship. For the last two years, the non-profit organization has pursued a lawsuit against Google and YouTube for "continuing to unlawfully restrict and restrain speech and expression."
Even President Donald Trump has weighed in on the issue of tech censorship. "I am continuing to monitor the censorship of AMERICAN CITIZENS on social media platforms," Trump tweeted in May.
"This is the United States of America — and we have what's known as FREEDOM OF SPEECH! We are monitoring and watching, closely!!" he added.
We definitely seem to be at a crossroads when it comes to online speech. Will the internet remain an open platform for people to speak their minds — even if their opinions are not "approved" by monolithic brands — or will anything that doesn't conform be silenced and de-platformed? Time will tell.
Conversation