Commentary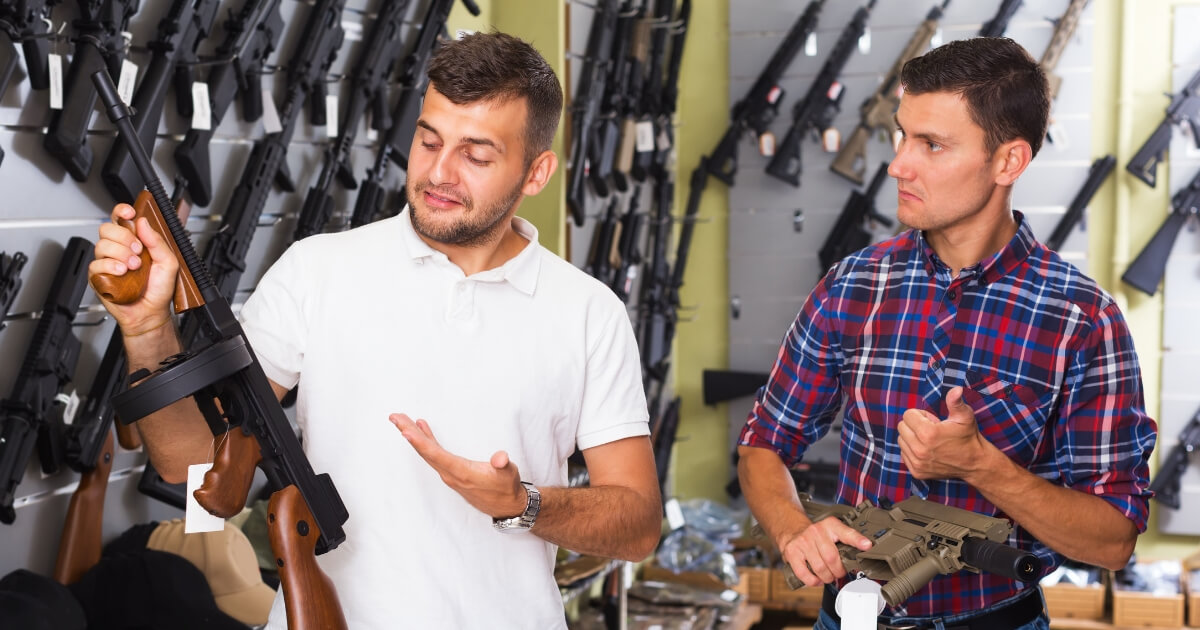 Gun Buyers in SC Facing $22 Million in New Taxes as Liberals Push To Double Gun Tax
It's a new year, but the Democrats are up to their same old tricks. In South Carolina, two Democratic state legislators have introduced a bill that would double the tax paid by consumers on new gun purchases.
According to The Hill, Reps. Wendy Brawley and Ivory Thigpen have put forth a bill that seeks to add a 7 percent fee to all gun sales.
Under the proposal, someone purchasing a $1,000 gun would pay $140 in taxes as opposed to the $70 they'd pay today.
Advertisement - story continues below
The representatives told WIS-TV that the fee could generate $22 million dollars that could help pay for more school resource officers.
"The governor made placing an SRO in every school in South Carolina — public school — a major campaign issue and we would hope that he was serious about that because this gives us a very good head-start toward getting toward that goal and we are hoping that he will support this and will encourage others in his party to do the same," Brawley said.
Not everyone believes the governor would support the bill or that he had such a thing in mind.
Putting an armed officer in every SC public school was one of Gov. @henrymcmaster's biggest campaign promises. But I wouldn't bet the farm on him endorsing a gun tax to pay for it. https://t.co/ZMfTtHy7xA

— Avery Wilks (@AveryGWilks) December 10, 2018
Advertisement - story continues below
A statement from the Governor's office to WIS suggest that these people would be right.
Do you believe the 7 percent fee is 'anti-gun'?
"The governor has said before that we cannot tax our way to prosperity. New taxes or fees will slow economic growth and unduly burden the people of South Carolina.
"Governor McMaster was the first to start talking about the need for school resource officers last year in his state of the state address and secured more than $2 million in the final budget for a pilot program to begin the process of reaching his goal of having a certified law enforcement officer in every school, in every county, all day, every day. Reaching that goal is a matter of prioritizing existing funds — not simply taxing and spending."
Both Brawley and Thigpen denied that the legislation was "anti-gun."
Advertisement - story continues below
"A life is precious and in this climate that we've seen more and more school-related mass shootings, we cannot idly stand by and do nothing," Thigpen said. "We live in a state where people buy guns and people own guns.
"We're not in any way saying that people shouldn't do that. As a matter of fact, people have every right to. What we are saying is that we need recurring revenue and funds to provide the type of security and safety that our children need."
But to gun rights advocates, any move to increase the cost of a gun or ammunition certainly can appear to be an anti-gun move.
In light of the fact that the governor already had a plan for how to fund the additional school resource officers, the bill and the excuses made for it appear even more suspect. It is estimated that the bill could generate an extra $22 million in revenue — money the governor said could be provided for the program in ways other than taxation.
Advertisement - story continues below
But Democrats have made clear that they don't like guns and they do like taxes. They do not see the Second Amendment as law, but rather as an option they can remove from public use at any time.
They tend to view the entire Bill of Rights in the same light, routinely attacking basic protected rights, such as free speech and the free exercise of religion. Given the fact they argue the Constitution is a living document, that makes sense. It means that anything in it can be altered and doesn't really apply as written.
With new legislators coming into power on state and federal levels, it is more important than ever that the public pay attention to what is going on.
Conversation