Commentary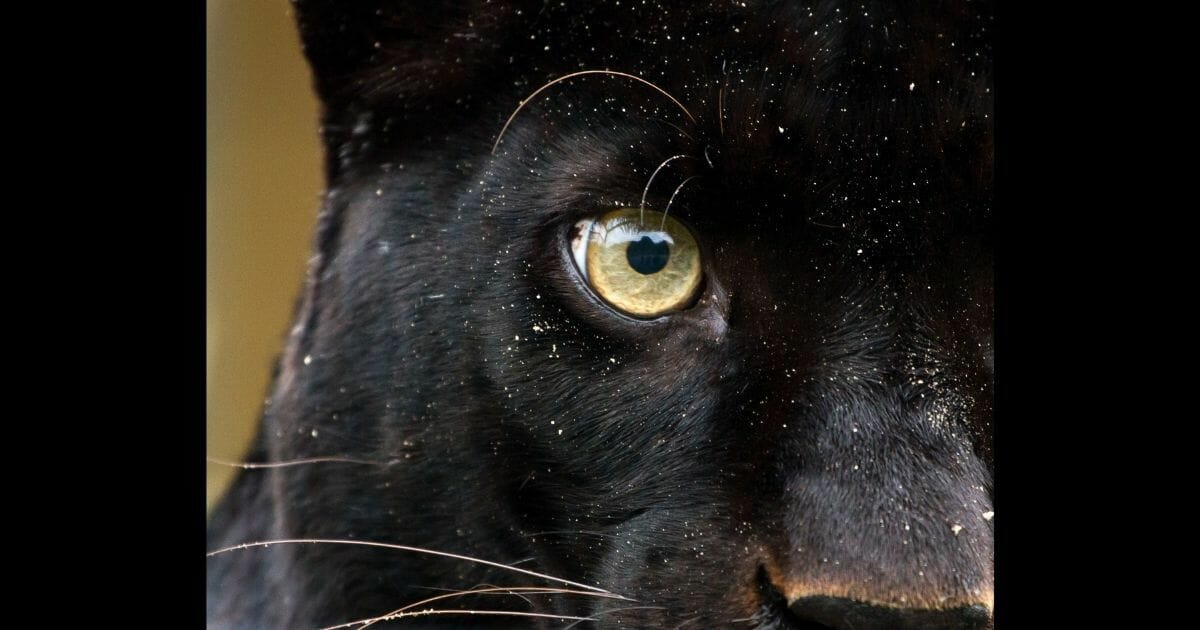 House Cat or Black Panther? Texas Resident's Video Goes Viral as Viewers Debate What It Actually Shows
An Abilene, Texas resident says one of her family members captured a large black cat on video, which many believe to be a "black panther," though others aren't so sure.
Local CBS affiliate KTAB reported that a 22-second video of the mystery cat was captured near the Lake Fort Phantom Hill dam earlier this month. The woman who shot the video did not wish to reveal her name.
"Whether it was actually a panther, another animal, or a fabricated story to get a stir on social media, the video keeps a long-standing mystery alive — black panthers in Texas," according to KTAB.
Advertisement - story continues below
The National Wildlife Federation says black panthers are not actually a species.
Rather, Panthera is the name of a genus based on skull features of the feline.
"The melanistic color of the Panthera species only happens about 5 percent of the time," according to the NWF.
Advertisement - story continues below
"This means that only 5 percent of Panthera species have darker pigmentation and, to the average viewer, appear to be a 'black panther.'"
Do you think the video shows a black panther?
The Texas Parks and Wildlife Department says the supposed black panthers sighted in the Lone Star State may be melanistic jaguars, which have migrated north from central Mexico.
Alternatively, the large cats are some sort of undiscovered or new species.
Some have also pointed to jaguarundi, but they are only slightly larger than house cats. They range in color from light brown to black.
Happy #BlackCatAppreciationDay! ?
Black, or melanistic, jaguars make up approximately 10% of the wild population. By contrast 75% of our jaguar residents are black! Here are some gorgeous images of her resident black jaguars; Athena, Maya and Neron! #jaguar #mayathejaguar pic.twitter.com/UhtYCIbGlr

— The Big Cat Sanctuary (@TheBigCatSanct) August 17, 2019
Advertisement - story continues below
The mountain lion-sized cat appears more likely to be a jaguar than a jaguarundi.
Matthew Monk, writing for Texas Hill Country, said the central region of the Lone Star State is where "black panthers" are most commonly sighted.
Advertisement - story continues below
Whether the creature in the video is a panther or a jaguar or something else altogether, one thing is certain — that sure doesn't look like a house cat to me!
Conversation