News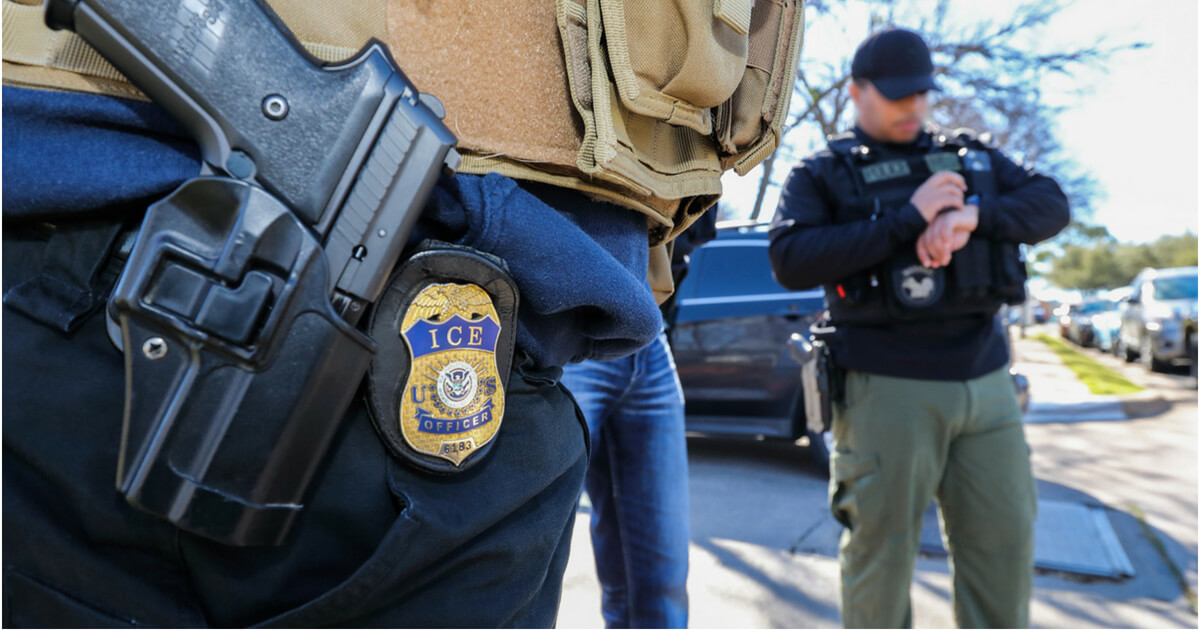 ICE: Mexican National Released by Sanctuary County Went On to Commit Triple Murder
A Mexican national charged with killing three people in Missouri in early November was released from a New Jersey county jail last year, despite being the subject an active immigration detention request, federal authorities said Friday.
Luis Perez, 23, allegedly killed two of his ex-roommates in Springfield, Missouri on Nov. 1.
A day later, he allegedly shot and killed a woman who had accompanied him to the first two murders.
Advertisement - story continues below
Perez had been kicked out of his apartment by the roommates, Steven Marler, 38, and Aaron Hampton, 23, the Associated Press reported, citing a Springfield police probable cause affidavit.
The charging documents further alleged that Perez was a recent arrival to Missouri and that his immigration status was in question.
In a statement Friday, Immigration and Customs Enforcement officials confirmed Perez's illegal status and added that he had previously been released by authorities in Middlesex County, New Jersey despite a detainer request.
"Luis Rodrigo Perez was being held at Middlesex County Jail in December of last year on domestic violence charges," the agency said. "ICE issued a detainer and requested notification prior to his release, so that he may be taken into ICE custody and placed in removal proceedings.
Advertisement - story continues below
"In accordance with their local policy, Middlesex County Jail did not honor the detainer, did not notify ICE upon completion of the criminal proceedings, and released Perez into the community."
Middlesex County is located in central New Jersey, just southeast of New York's Staten Island. Last year, it was one of several jurisdictions nationwide that the Justice Department warned to follow immigration law or risk losing out on federal law enforcement grants.
Will this prompt any changes to Middlesex County's sanctuary policies?
In July, ICE arrested 37 people during an immigration fugitive operation in Middlesex County.
It found that 16 of those suspects had been released from the Middlesex County Jail even though they were wanted on detainers.
John Tsoukaris, the field office director of ICE's enforcement and removal division in Newark, said the agency has "tried unsuccessfully" to persuade Middlesex County to notify the agency when criminal aliens are about to be released from jail.
Advertisement - story continues below
"In this most recent case, Perez had a violent history, but despite that, the detainer was not honored," he said in a statement. "We hope that this tragic turn of events forces Middlesex to reconsider its policy and that the local elected officials stop protecting criminal aliens."
It was not immediately clear when Perez arrived in Missouri after his release from Middlesex County Jail in December.
He has been charged with three counts of first-degree murder, two counts of first-degree assault, five counts of armed criminal action, and one count of tampering with physical evidence, the Springfield News-Leader reported.
Content created by The Daily Caller News Foundation is available without charge to any eligible news publisher that can provide a large audience. For licensing opportunities of our original content, please contact licensing@dailycallernewsfoundation.org.
Advertisement - story continues below
A version of this article appeared on The Daily Caller News Foundation website.
Conversation