Commentary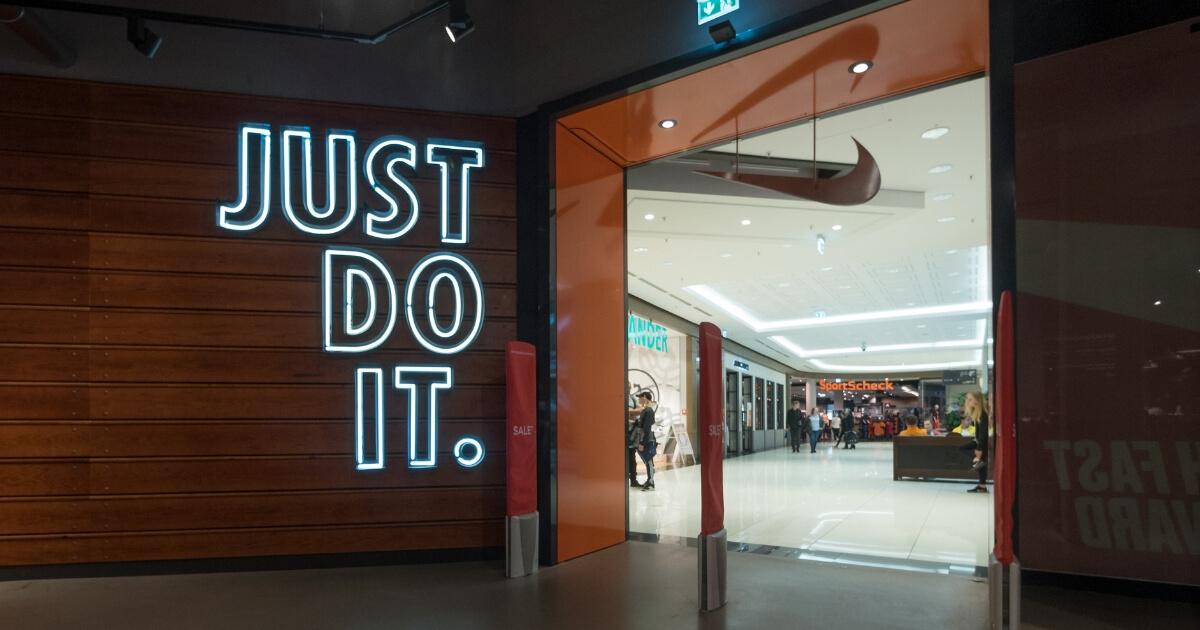 Irony: Nike Calls Police To Deal with Peaceful Pro-Cop Protester
American author George Saunders has been quoted as saying, "Irony is just honesty with the volume cranked up."
That seems to be the case for Nike after one of its stores showed what they really think about police officers.
Reported on by KARK-TV, an Arkansas Nike store called the police to deal with a peaceful pro-police protester outside of the store.
Advertisement - story continues below
It's worth noting that the man wasn't accosting anybody. He simply chose to wave his Blue Lives Matter flag in the parking lot of the store.
The protester, identified as Jimmie Cavin, didn't even approach the store or harass any employees. He just wanted everyone to know that he supported the brave men and women protecting our communities.
That didn't stop the store from calling police on him.
Advertisement - story continues below
Now, just to clarify, a lone Arkansas store obviously doesn't represent Nike as a whole. But when Nike chose to use noted anti-police protester Colin Kaepernick as the face of their 30th anniversary ads, they had to know about these types of potential ramifications.
The irony is readily apparent.
Do you think this was a smart move for the store?
First, Nike resorting to police officers is laughable considering that the choice of their new advertising campaign infamously wore socks depicting all officers as pigs.
https://twitter.com/save_democrat/status/1041370098638905345
Kaepernick also had the audacity to refer to all police officers as modern day slave catchers.
Advertisement - story continues below
A system that perpetually condones the killing of people, without consequence, doesn't need to be revised, it needs to be dismantled! pic.twitter.com/BVVPVZIQyD

— Colin Kaepernick (@Kaepernick7) June 16, 2017
Unsurprisingly, the backlash against Nike was swift as many people condemned them for advertising and paying someone who so blatantly detests police officers.
Nike made it pretty clear by standing with Kaepernick about how they felt about police officers. Funny how Nike needed those slave-catching pigs to come to their aid when someone else was  protesting near one of their stores.
Another bit of irony stems from the fact that Nike and other anthem protest supporters all like to talk about how Kaepernick and other protesters are peaceably protesting. In fairness, they are correct and it is a fundamentally American right to peaceably protest. Which is exactly what Cavin was doing to Nike.
Advertisement - story continues below
Of course, the best part of this entire story is what happened when the police responded to the call.
"He realized I wasn't doing anything wrong," Cavin told KARK-TV. The officers who came to the scene merely left Cavin alone when they realized he wasn't doing anything wrong.
"So, Nike called the police on the guy supporting the police for supporting the police," Cavin sarcastically noted.
How ironic.
Conversation