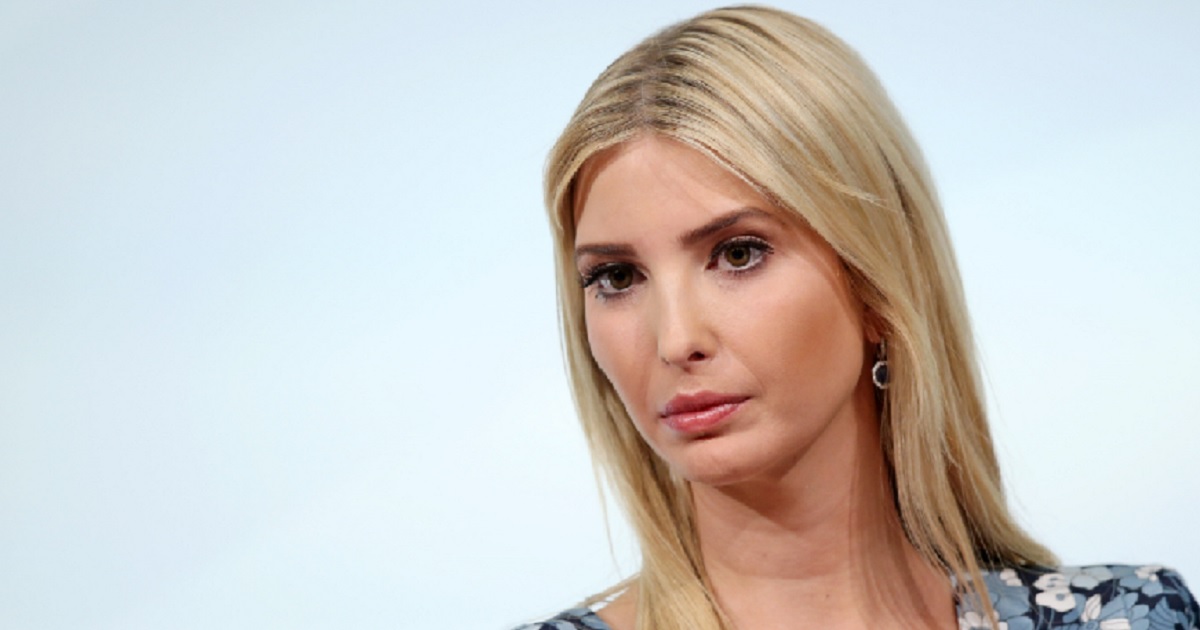 Ivanka's Attorney Comes Forward with Official Statement Defending Email Claims
White House adviser Ivanka Trump came under fire this week after The Washington Post broke the story that the first daughter was using a personal email server for government business.
The story, published on Monday, drew parallels between Trump and former secretary of state and failed presidential candidate Hillary Clinton, whose email scandal was a central part of the 2016 presidential election.
According to the Post, when the White House was contacted for a statement, it referred questions to Ivanka Trump's attorney and ethics counsel, Abbe Lowell.
Advertisement - story continues below
Lowell's spokesman, Peter Mirijanian, said in a statement that Ivanka Trump did use her private email for government purposes, but did so before she was briefed about the rules that governed email correspondence.
Mirijanian also stressed that none of the messages sent by Trump contained classified information — unlike the contents of some of Clinton's emails.
"While transitioning into government, after she was given an official account but until the White House provided her the same guidance they had given others who started before she did, Ms. Trump sometimes used her personal account, almost always for logistics and scheduling concerning her family," Mirijanian said in a statement, according to the Post.
The problem was discovered after Trump turned her government-related emails over months ago, for the purpose of permanent storage in White House records, according to Mirijanian.
Advertisement - story continues below
The spokesman also stressed the difference between Trump's misstep and Clinton's, who had possession of a private email server in her Chappaqua, New York, home.
Clinton also had thousands of emails on archives that were deleted by a computer specialist during a congressional investigation, the Post reported.
Do you think Ivanka responded correctly?
"Ms. Trump did not create a private server in her house or office, no classified information was ever included, the account was never transferred at Trump Organization, and no emails were ever deleted," Mirijanian said.
The liberal watchdog group American Oversight, was responsible for the record request that caused the White House discovery. American Oversight executive director Austin Evers said it strains Trump's credulity to argue Ivanka Trump was unaware of the rule that government officials shouldn't use private emails for White House business.
"There's the obvious hypocrisy that her father ran on the misuse of personal email as a central tenet of his campaign," Evers said, according to the Post.
Advertisement - story continues below
"There is no reasonable suggestion that she didn't know better. Clearly, everyone joining the Trump administration should have been on high alert about personal email use."
Former Trump White House legislative affairs director Marc Short told CNN's Alisyn Camerota on "New Day" Tuesday morning that the situation is a public relations problem for the White House.
"Well, look, Alisyn, it's hypocritical and certainly it looks bad, and I'm sure the media will have a field day with it today," Short said.
"I accept that today's story is an ironic one and shows hypocrisy and is a mistake, and the administration shouldn't have had government emails going to private emails servers," he said.
Advertisement - story continues below
Short added that "all of the emails have been handed back over to the federal government."
Speaking later on "New Day," former White House communications director Anthony Scaramucci made a similar point.
"Well, certainly I think it's hypocritical. I think even Ivanka, if she was interviewed about, she'd have to say it was a mistake. You can't do that in that position," Scaramucci told Camerota according to CNN.
"There had to be a reason why she was doing that. The same thing I would say about Secretary Clinton," he added. "I think it's a serious matter. I'm not making light of it."
Conversation