News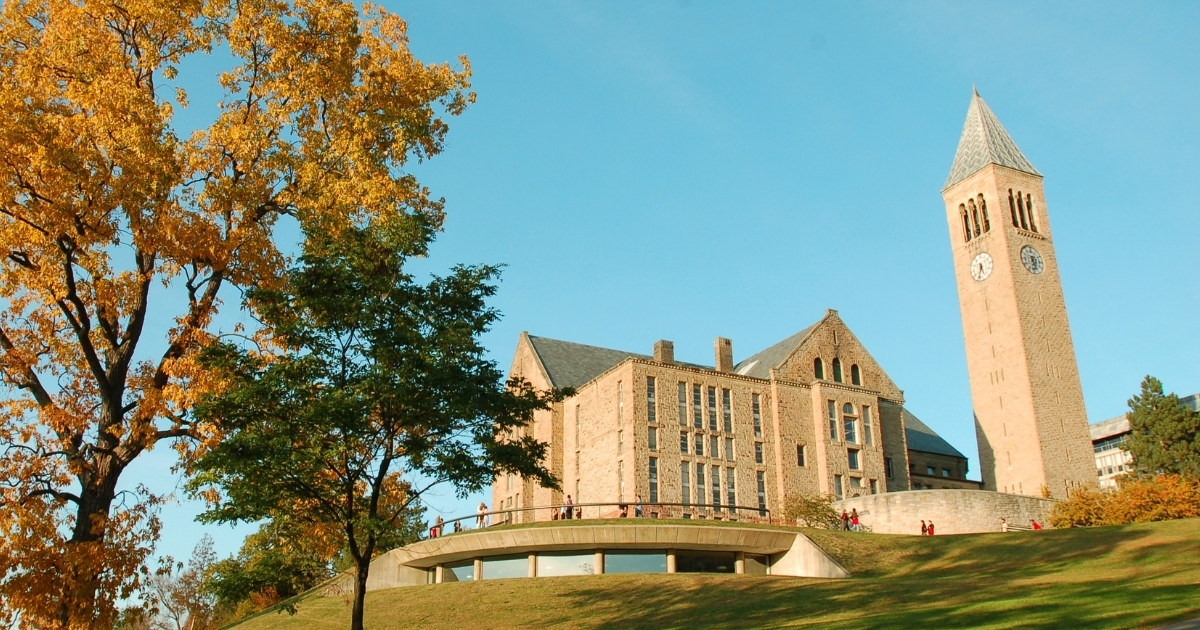 Ivy League School Adds 'Diversity and Inclusion' Graduation Requirement
Cornell University has added a diversity requirement for its students, joining a trend that is growing across college campuses.
Curriculum revisions that included letting sign-language courses fulfill the traditional language requirement and a "social differences" requirement were approved by 182 faculty members — compared to 90 who opposed — in an online vote, the Cornell Sun reported.
According to the proposal, "social differences" courses will be those that "take class, race, ethnicity, nativity status, religion, gender, sexuality, or ability as an object of study."
Advertisement - story continues below
The new curriculum also includes "global citizenship."
The curriculum proposal said this area, which focuses upon anything that is not connected to the U.S., Canada or Western Europe, "could also include the study of global issues such as transnational migration, international justice, colonial histories and their legacies, and world health systems."
Durba Ghosh, director of the feminist, gender and sexuality program, said she is "pleased" about the change.
"I think most students think of questions of diversity and inclusion as a part of their education at Cornell, so I am glad this set of requirements validates what many students are already doing," Ghosh said in an email to the Sun. "This curriculum is a promising step toward affirming the college's commitment to our motto, 'any person … any study.'"
Advertisement - story continues below
Tom Pepinsky, chair of the curriculum committee, said the fact that a third of the school's faculty opposed the plan was a concern to him.
"It's hard to know what lies behind the faculty who did not endorse the new curriculum," Pepinsky said.
Are colleges getting too liberal in their policies?
He said the changes will begin impacting students in 2020 or 2021.
In a National Review Op-Ed triggered by a diversity requirement implemented at pricey, private Hamilton College in Upstate New York, writer George Leef noted that "a few leftists" within the faculty are the driving force behind these courses.
"Many colleges and universities now have a 'diversity' requirement — even if they don't require students to take anything else. The whole curriculum could be a hodge-podge of dubious, disconnected courses, but students absolutely, positively must be exposed to DIVERSITY. As if young Americans would otherwise have no clue that people aren't all the same and they ought to get along with everyone," he wrote.
Advertisement - story continues below
The approach is that "students must be exposed to the leftist obsession with groups. Whatever else they might study, the faculty leftists will shove this stuff down their throats. Doing so, they hope, will plant the seeds of numerous progressive tropes about society in young minds," he wrote.
The focus of diversity on the college campuses of today and the future was mocked by writer Heather MacDonald in an Op-Ed in the New York Daily News.
"The metastasizing campus diversity bureaucracy, costing taxpayers and parents millions of dollars a year, will drum into students that they are either victims or oppressors. Lavishly paid diversity deanlets and vice chancellors of equity and inclusion will propound a patently delusional idea: that to be a female or minority college student today is to be the target of life-threatening racism and sexism. (Never mind that these allegedly racist colleges employ large racial preferences to admit as many as 'underrepresented minorities' as possible)," she wrote.
"Bias response teams, discrimination reporting hotlines, coursework on white privilege, workshops on toxic masculinity, faculty training in implicit bias — all will pour forth from university coffers in wild abandon. Universities will be held harmless for the resulting increases in tuition, which will be treated as a naturally occurring phenomenon, solvable only by more federal aid," she added.
Advertisement - story continues below
"Until universities return to their core mission, the diversity delusion will continue poisoning and dividing the country," she concluded.
Conversation