Commentary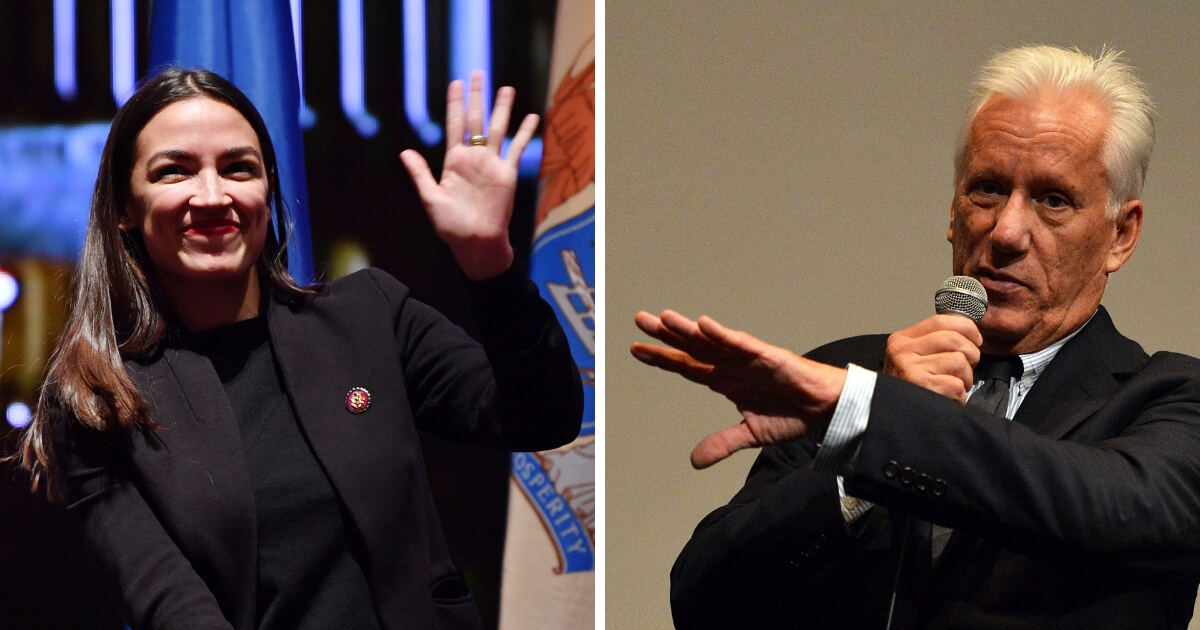 James Woods Labels Ocasio-Cortez 'The Most Dangerous Person in America.' He Might Have a Point
I will readily admit that I poke fun at Democratic Rep. Alexandria Ocasio-Cortez as much, if not significantly more so, than the next person.
To be fair, it's hard to blame me.
Ocasio-Cortez willingly provides endless fodder for others to skewer her over.
Advertisement - story continues below
A ridiculously expensive green tax that would barely move the needle on the thermometer? She's for it.
Childlike petulance when she gets fact-checked? Sounds like her.
Perpetuating a completely fabricated outrage to play the victim card? She's mastered that.
Point being, there is no shortage of things to poke fun at her for.
Advertisement - story continues below
But one thing we cannot lose amid that lambasting is the fact that, due to her elected position, Ocasio-Cortez can represent a very real danger to this democracy. After all, it's all fun and games until she actually gets her way.
Hollywood actor and noted conservative James Woods made sure to remind us all of this very important fact on his Twitter account.
This is the most dangerous person in America right now. Ignore her at your peril… pic.twitter.com/xl9AccTkgD

— James Woods (@RealJamesWoods) January 17, 2019

"This is the most dangerous person in America right now," Woods wrote. "Ignore her at your peril."
Scarily enough, Woods might be right. For as much fun as I've had at her expense, it can't be understated that Ocasio-Cortez's rhetoric and potential impact on America is no laughing matter.
First and foremost, Ocasio-Cortez identifies herself as a Democratic Socialist a la Bernie Sanders. Socialism is a scourge on the capitalist foundations this country was built on.
Advertisement - story continues below
There is something distinctly American about picking yourself up by your own bootstraps, going to work and earning your living. By that same token, there is something disgustingly un-American about government handouts based on the hard work of others, which is what socialism boils down to.
Secondly, as ridiculous as Ocasio-Cortez's rhetoric is, even I must painfully admit that she has a bit of a cult of personality.
The problem is that her followers are utterly unhinged and blindly follow her no matter what cliff she's leading them off.
Thirdly, and bear with me here, Ocasio-Cortez's platform has a hint of President Donald Trump's. Both are a complete disruption to the status quo.
Advertisement - story continues below
Whereas Trump was a disruption to the lazy and dynastic Republican party of yore, Ocasio-Cortez is a disruption to more centered leftism of Democrats.
The problem is that while Trump is working to minimize government and put as much money in the pockets of Americans, Ocasio-Cortez is working for the complete opposite of that.
Do you think Woods is right about Ocasio-Cortez?
We're all experiencing the impact and effects of what Trump is doing. Imagine if that same level of impact was on the other foot. That's abjectly terrifying.
Advertisement - story continues below
So yes, continue to denigrate Ocasio-Cortez's lunacy because she deserves it. Just keep in mind that she presents a real danger to this country.
Conservative Tribune reached out to Ocasio-Cortez's team for comment on this story. We did not receive a response at the time of publication.
Conversation