Commentary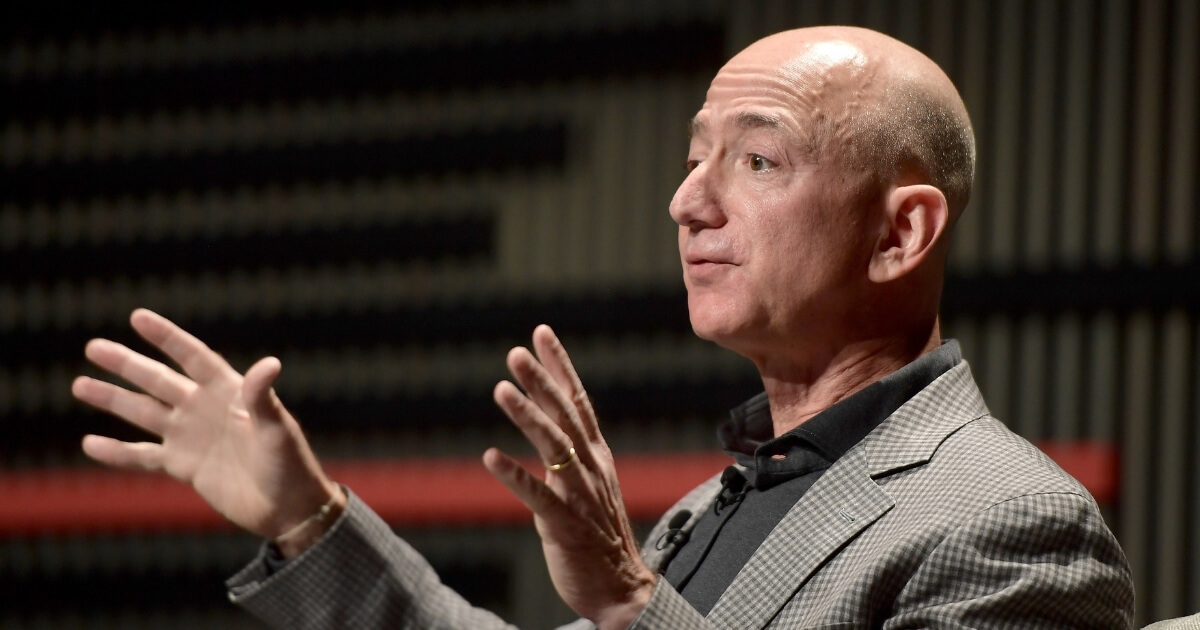 Jeff Bezos Admits 'Amazon Will Fail,' But Tells Employees They Must Delay It
Just days before Amazon announced its new headquarters in New York City and Arlington County, Virginia, Amazon CEO and founder Jeff Bezos offered a pessimistic view of the company's future.
At a company meeting last Thursday in Seattle, Amazon employees had the opportunity to ask Bezos about his thoughts on Amazon's future, according to CNBC.
"Amazon is not too big to fail," Bezos said in a recording of the meeting.
Advertisement - story continues below
Bezos compared Amazon to other large companies that began to slip after 30-plus years.
"In fact, I predict one day Amazon will fail. Amazon will go bankrupt. If you look at large companies, their lifespans tend to be 30-plus years, not a hundred-plus years," the CEO said.
Last month, Sears filed Chapter 11 bankruptcy and closed 142 stores.
Paula Rosenblum, co-founder and managing partner of RSR Research, called Sears "the Amazon of its day."
Advertisement - story continues below
Seeing a former retail giant like Sears fall might have spurred Bezos' harsh pessimism, but it's definitely not something you'd want to hear from your boss.
However, some of Amazon's critics, including President Donald Trump, suggest that the giant company is partly responsible for other retailers shutting down.
In March, Trump said Amazon has been "putting many thousands of retailers out of business."
I have stated my concerns with Amazon long before the Election. Unlike others, they pay little or no taxes to state & local governments, use our Postal System as their Delivery Boy (causing tremendous loss to the U.S.), and are putting many thousands of retailers out of business!

— Donald J. Trump (@realDonaldTrump) March 29, 2018
In an interview with Axios early this month, Trump also suggested that Amazon might be violating antitrust laws.
Advertisement - story continues below
Despite Bezos' claims about Amazon's inevitable failure, he said that the company should try to delay it for long as possible.
"If we start to focus on ourselves, instead of focusing on our customers, that will be the beginning of the end," Bezos said. "We have to try and delay that day for as long as possible."
Do you think Amazon is hurting other retailers?
Amazon, facing rapid expansion, definitely doesn't have to worry about failure in the meantime.
Advertisement - story continues below
After making a spectacle out of deciding where Amazon's new headquarters will be built, the company announced it will open offices in New York City and Washington, D.C., with the addition of 25,000 jobs in each location.
Amazon isn't showing any signs of stopping quite yet.
Conversation