News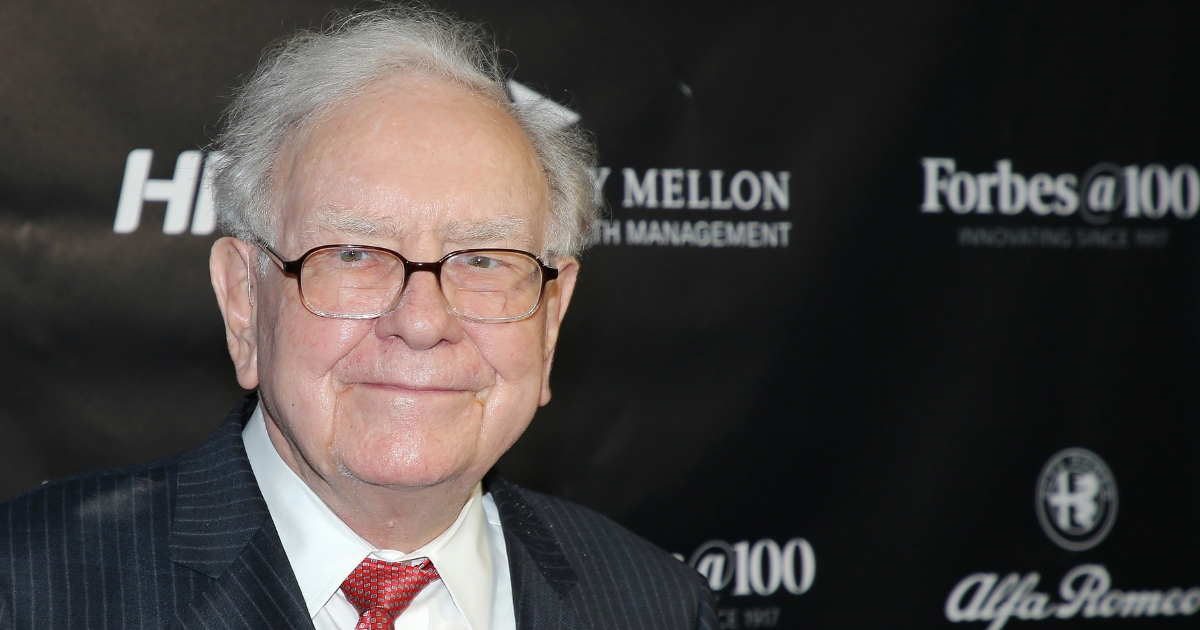 Sears Files Bankruptcy, 13 Years After Grim Warren Buffett Prediction
The sun appeared to be setting upon one of retail's icons as Sears filed for Chapter 11 bankruptcy protection on Monday.
Sears Holdings CEO Eddie Lampert tried to put the best face possible on the announcement by saying the move would allow Sears to "strengthen its balance sheet, enabling the company to accelerate its strategic transformation, continue right sizing its operating model, and return to profitability," USA Today reported.
"Our goal is to achieve a comprehensive restructuring as efficiently as possible, working closely with our creditors and other debtholders, and be better positioned to execute on our strategy and key priorities," Lampert said in a statement.
Advertisement - story continues below
Lampert is stepping aside as CEO. Sears Holdings is the parent of Sears and Kmart.
Sears also announced it was closing 142 stores, USA Today reported.
The demise of the giant retailer had been foretold many years ago by Warren Buffett. A transcript of a conversation between Buffett and University of Kansas students from 2005 showed that Buffett believed that despite the best efforts of Lampert, Sears was doomed.
"Turning around a retailer that has been slipping for a long time would be very difficult. Can you think of an example of a retailer that was successfully turned around?" Buffett said then.
Advertisement - story continues below
Buffett shared thoughts about a retail project of his that failed.
"Retailing is like shooting at a moving target. In the past, people didn't like to go excessive distances from the street cars to buy things. People would flock to those retailers that were near by. In 1966 we bought the Hochschild Kohn department store in Baltimore. We learned quickly that it wasn't going to be a winner, long-term, in a very short period of time. We had an antiquated distribution system. We did everything else right. We put in escalators. We gave people more credit. We had a great guy running it, and we still couldn't win. So we sold it around 1970. That store isn't there anymore. It isn't good enough that there were smart people running it."
Do you care if Sears closes its stores?
In the end, he said, department stores could not compete for price-conscious shoppers.
"It's tough to compete against the best deal for customers. Department stores will keep their old customers that have a habit of shopping there, but they won't pick up new ones," he said.
"How many retailers have really sunk, and then come back?" Buffett said. "Not many. I can't think of any."
Advertisement - story continues below
Although Sears had been lurching listlessly along, having announced in August that it would close 46 stores after failing to achieve a profit since 2011, the Chapter 11 filing was greeted by some as a sad day for America's retail sector.
"The carcass has had everything picked off its bones," said Paula Rosenblum, co-founder and managing partner of RSR Research. "This is one of the saddest retail stories I've ever seen… Sears was the Amazon of its day."
"It's hard to overlook or overstate the dynamic impact Sears had on the retail industry in the United States, both in terms of its growth and expansion that really created the American mall and… also in how (it shows) the failure to reinvent ultimately leads to extinction,' said Greg Portell, lead partner at the consulting firm A.T. Kearney.
"Sears is an American institution," said Jerry Hancock, a historian of all things Sears, according to NPR. "There are actually a number of communities in North Carolina where almost the entire town is Sears houses that were purchased through the catalog."
Advertisement - story continues below
"Sears taught America about the modern world through this catalog," he said. "It completely changed American life. That catalog was sort of a window into this new consumer world, and it really made a connection with people."
Amid the near-universal dirge of dismay, some held out hope that Sears was not yet wiped off the retail map.
"This is a company that in the 1950s stood like a colossus over the American retail landscape," said Craig Johnson, president of Customer Growth Partners, according to ABC. "Hopefully, a smaller new Sears will be healthier."
Conversation