News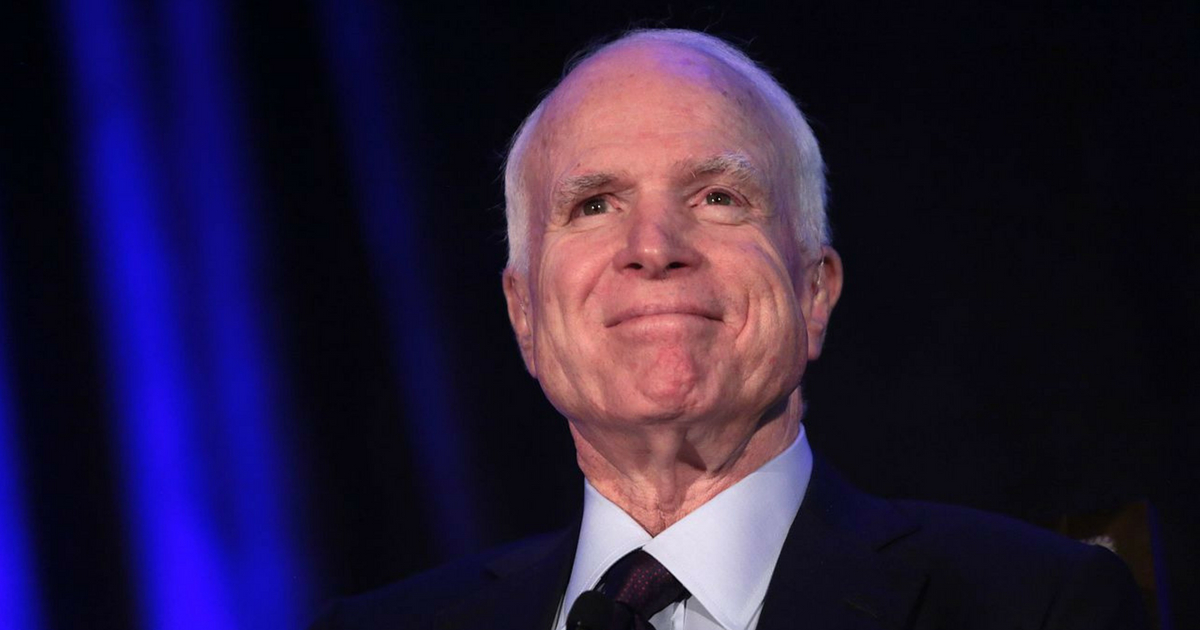 Here's What it Really Means for John McCain To Lie in State at the Capitol
Former Arizona Republican Sen. John McCain will lie in state in the U.S. Capitol Friday, an honor held by very few in the Senate.
In order to receive this high honor, Senate Majority Leader Mitch McConnell spoke "in coordination with Speaker of the House Paul Ryan, Senate Democratic Leader Chuck Schumer and House Democratic Leader Nancy Pelosi," according to CNN, so that the public will have an opportunity to pay their respects and honor his service as the senator of Arizona for 35 years.
The last Senator to lie in state at the U.S. Capitol was Hawaii Democrat Daniel Inouye in 2012.
Advertisement - story continues below
However, famous citizens who are not lawmakers have been laid in the Rotunda, but not in state, they are laid in honor.
For example, Reverend Billy Graham was the last citizen to be laid in honor in the Capitol rotunda and was honored by thousands in February.
"The nation mourns the loss of a great American patriot, a statesman who put his country first and enriched this institution through many years of service," McConnel said in a statement.
"I appreciate my colleagues and the entire Senate and House family's assistance with this honor."
Advertisement - story continues below
Following McCain's service in Arizona, the Senator was flown by the Arizona Air National Guard from Goldwater Air National Guard Base, Phoenix Sky Harbor International Airport to Joint Base Andrews, Maryland, where his body was be received by the Armed Forces Body Bearers.
McCain's body was then taken to lie in state at the Capitol Rotunda on Friday.
"The Rotunda of the U.S. Capitol has been considered the most suitable place for the nation to pay final tribute to its most eminent citizens by having their remains lay in state (in the case of government officials and military officers) or in honor (in the case of private citizens)," the Architect of the Capitol's website states.
The website also states that after the AOC receives permission, they coordinate teams around the Capitol to make sure the process is perfectly executed.
"Since 1865, most services have used the catafalque constructed for the coffin of Abraham Lincoln. These occasions are either authorized by a congressional resolution or approved by the congressional leadership, when permission is granted by survivors," the statement continued.
Advertisement - story continues below
"When the Architect of the Capitol (AOC) is notified that a ceremony will occur, teams are coordinated across the Capitol campus and a commitment to excellence ensures that no detail is overlooked."
From the Capitol, McCain will then have a national memorial service Saturday at the National Cathedral and will be buried at the U.S. Naval Academy Cemetery in Annapolis, Maryland, on Sunday.
McCain will be the 13th senator to lie in state in the Capitol Rotunda.
Conversation