News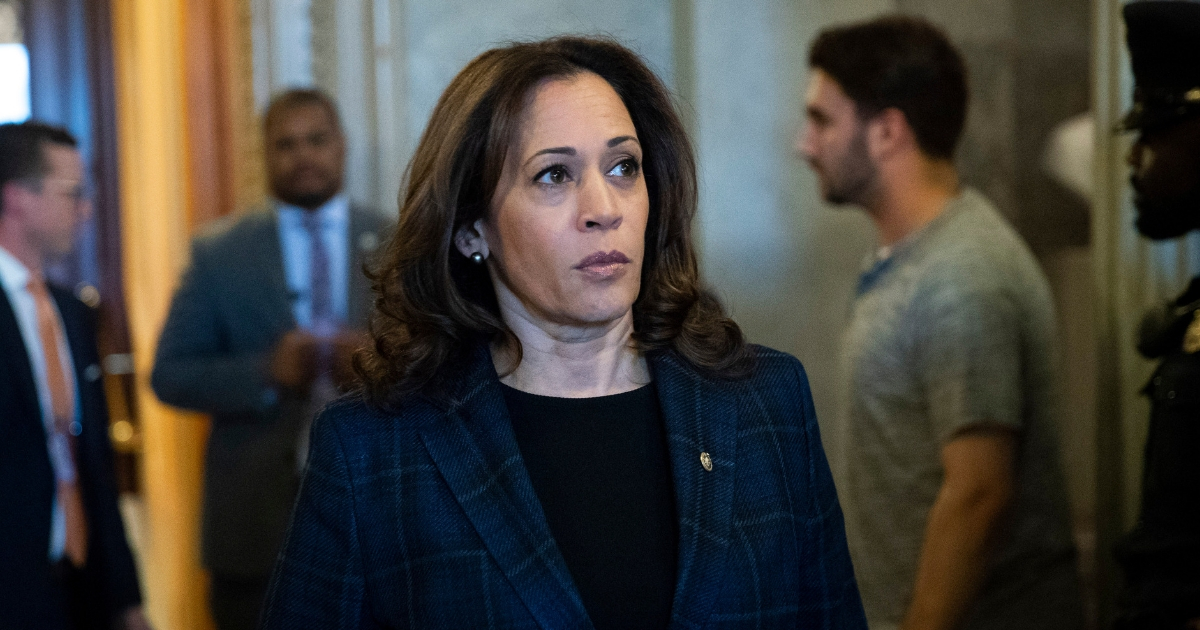 Kamala Harris Books 2020 Iowa Ticket, Hints at WH Ambitions
California Democratic Sen. Kamala Harris is making her first stops in Iowa as she appears to be inching closer to a White House campaign.
Harris will be in Iowa on Oct. 22 and Oct. 23, Politico reported. That trip comes after trips to two other key primary states. She will be in South Carolina on Friday and Wisconsin on Oct. 21.
Harris is not alone. New Jersey Democrat Sen. Cory Cooker has also been spending weekends in Iowa, Yahoo News reported.
Advertisement - story continues below
Harris spent part of last weekend in Ohio, also a critical swing state.
During one speech she told listeners that "Racism, sexism, homophobia and anti-Semitism are real in this country," Bloomberg reported.
The only way Congress is going to tackle gun violence is by electing real leaders with the courage to challenge the gun lobby's influence in Washington. Help us raise $1 million in 24 hours to win 8 key Congressional seats from the gun lobby. Donate here:https://t.co/rJJDyI9Pga

— Kamala Harris (@KamalaHarris) October 10, 2018
She said then that midterm elections come first, then her 2020 decision.
Advertisement - story continues below
"At some point after, we'll think about that," she said. "I'm not going to kid you."
Harris was a vocal critic of Supreme Court Justice Brett Kavanaugh during Kavanaugh's confirmation hearing and has also been an outspoken opponent of President Donald Trump. She focused on Kavanaugh in her Ohio speech.
Do you think Sen. Kamala Harris will run for the White House?
"Let's speak the truth that it was a denial of justice for the women of this country and sexual assault survivors, men and women," she said, according to Cleveland.com.
"What we have been witnessing is a display and an exercise of raw power," she continued. "Power that is being exercised not just to win, but to demean, and deflate, and defeat. And we are better than this."
If Harris is serious, a recent poll indicates she has some work to do.
Advertisement - story continues below
@KamalaHarris Pictures are worth 1000 words…another YUGE crowd for @realDonaldTrump in Iowa but you probably had a good 10-15 people at your Cleveland bookstore rally right? ??? pic.twitter.com/rG84brVuqq

— Greg Roman (@RomanEcho) October 10, 2018
A recent Politico poll of Iowa Democrats showed that former Vice President Joe Biden, who has since said his 2020 plans are iffy, was the only one of about a dozen names to get double-digit support.
The poll showed that 21 percent supported Biden. Sen. Bernie Sanders of Vermont was second at 8 percent, followed by Sen. Elizabeth Warren of Massachusetts at 7 percent, Booker at 6 percent and Harris at 5 percent.
Warren has said she is seriously considering running; the rest have neither ruled in or ruled out a campaign.
Conversation