Commentary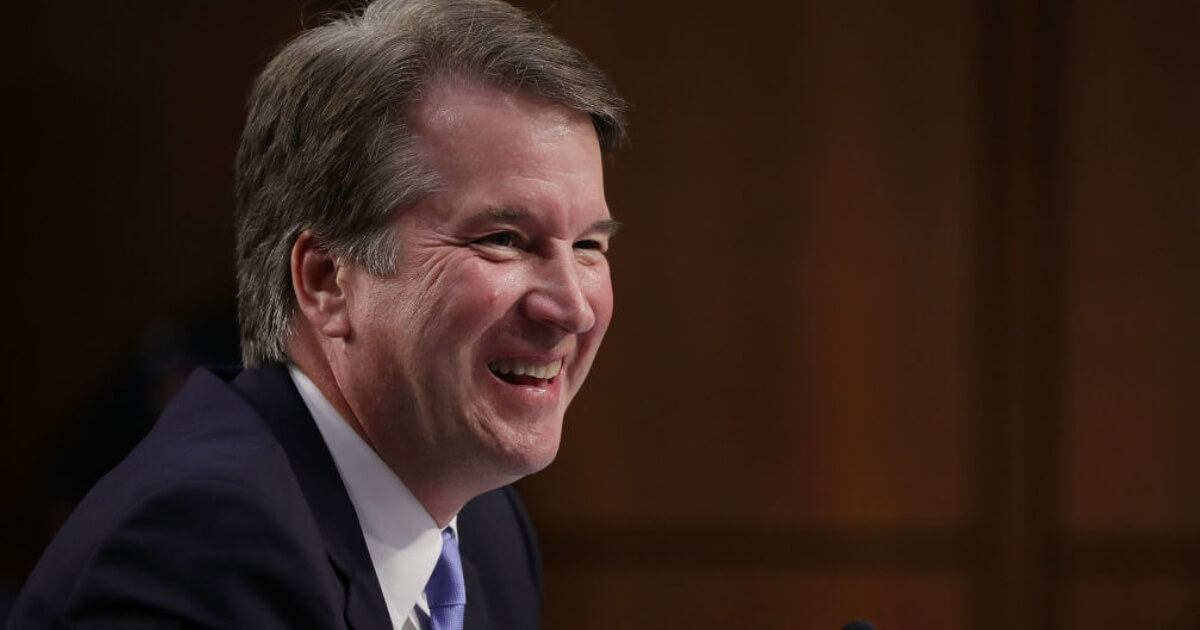 Kavanaugh Protesters Absolutely Destroyed in Hilarious Cartoon
One of the main reasons political cartoons are so effective is because they often distill harsh realities in humorous tones.
Real life sometimes needs a little levity to get the point across.
That's exactly what a recent political cartoon shared by Fox News host Laura Ingraham aimed to do, exposing the truth behind the recent allegations of sexual assault lobbed against Supreme Court nominee Brett Kavanaugh.
Advertisement - story continues below
— Laura Ingraham (@IngrahamAngle) September 17, 2018
The cartoon depicts a female protester holding a "Reject Kavanaugh" picket sign yelling at a man.
"A man who attacked a woman cannot be trusted to uphold America's most cherished legal principles!" she yells.
"You mean like due process and the presumption of innocence?" the man calmly responds.
Advertisement - story continues below
And that's the uncomfortable truth of the matter.
Obviously, if Kavanaugh actually sexually assaulted a young woman while in high school, then yes, his moral compass should immediately be brought into question. You don't want someone representing one of the most important legal positions in all of America if they have that kind of checkered history.
The issue now is to get to the bottom of whether or not Kavanaugh actually committed those acts.
For the record, Kavanaugh has emphatically denied all of the allegations.
Therein lies a root issue of the #MeToo movement.
Advertisement - story continues below
In a vacuum, the #MeToo movement is a great thing. Sexual predators who use their position of power to sexually abuse a person should be called out and condemned in the harshest of terms. There's no sane person who would deny that.
The problem is when people begin weaponizing movements like #MeToo for political and cultural assassination.
And at this point, it's almost impossible to feel that the accusations against Kavanaugh are anything but an attack on his political career.
The accuser, who identified herself as Christine Blasey Ford, came out after 30 years to accuse Kavanaugh right as he's in the process of being nominated to the Supreme Court? Again, if Ford is telling the truth, Kavanaugh deserves the harshest critiques.
Advertisement - story continues below
But at this point, it just seems like people are out for blood against a Supreme Court nominee whose only knock aside from the allegations seems to be that he was appointed by Trump.
The far-left has always enjoyed their identity politics. It's a pathetic tactic. But when identity politics start morphing into political weapons, it becomes dangerous.
Sexual predators can and should always be called out and condemned. But never at the expense of fundamental American rights like due process.
Conversation