Lifestyle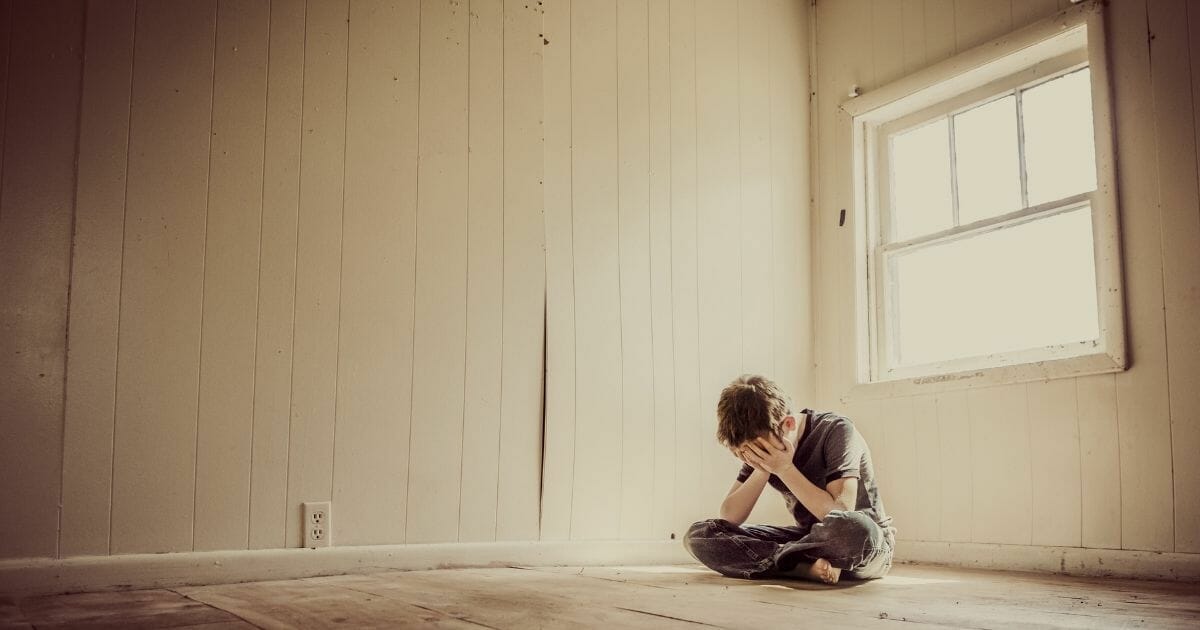 If We Keep Shame to Ourselves, It Will Continue To Grow Like Mold in the Darkness
Within the past few years, the topic of shame has grown increasingly popular, especially as Brené Brown's TED Talk gains more views. Whether you are a Christian or not, shame is a familiar emotion — it is a common and painful human reaction that everyone feels at some point in their lives.
The apostle Paul often encouraged churches to not be ashamed of the Gospel, but to instead stand firm in its power. But how exactly should Christians respond when they feel its overwhelming influence?
Where is shame first seen in the Bible?
Advertisement - story continues below
To understand Paul's call to the people in the early Church, we must first understand how shame fits in with the Christian worldview. It is first seen with Adam and Eve in the Garden of Eden.
Curt Thompson, author of "The Soul of Shame," wrote, "From the beginning it has been God's purpose for this world to be one of emerging goodness, beauty and joy. Evil has wielded shame as a primary weapon to see to it that that world never happens."
Adam and Eve first felt shame as soon as they ate the fruit from the tree of the knowledge of good and evil. Genesis 3:7 says that they felt shame because of their nakedness.
Their shame was a direct result of their disobedience toward God.
Advertisement - story continues below
How does shame affect us today?
Shame, much like the innate desire to disobey God, was passed on to us through Adam and Eve. It is something Satan continues to use to paralyze those who follow Jesus so that God's purpose mentioned by Thompson above cannot be achieved.
It affects both our relationship with God as well as our relationships with others. It can also sell us a lie that belittles our confidence of who God says we are, His beloved children.
Thompson argues, "Shame, therefore, is not simply an unfortunate, random, emotional event that came with us out of the primordial evolutionary soup.
"It is both a source and result of evil's active assault on God's creation, and a way for evil to try to hold out until the new heaven and earth appear at the consummation of history."
Advertisement - story continues below
How can Christians fight against shame?
Knowing that shame is such a powerful tool that can be used to work against God's purpose for the world, how can Christians fight against it?
Much like Adam and Eve in the garden, a common reaction to shame is to pull back and isolate ourselves. Adam and Eve felt shame for eating the fruit God told them not to eat, so when they heard him walking in the garden, they hid.
Shame thrives in isolation. 
Advertisement - story continues below
As we keep our shame to ourselves, it grows and speaks its lies louder and louder much like mold grows in the darkness. The answer then is to expose shame for what it is and to be vulnerable with our Creator.
Paul tells the Ephesian church that Christ, the Light of the World, will expose the "unfruitful works of darkness" and calls those in the Church to avoid them.
So, Christian, I don't know exactly what you are feeling shame about. You may not even know anymore. But I encourage you to take your shame to Jesus so that he may expose the lies.
Advertisement - story continues below
Despite the lies that Satan has so craftily wielded, we are reassured over and over again that the Lord is faithful to forgive our sins.
Psalm 103 says that God will remove our sins from us as far as the east is from the west. God says in Isaiah 43:25 that He will not remember our sins. Micah 7 says that God delights in mercy.
1 Corinthians 6 says that we are washed, sanctified, and justified through Christ's death. 1 John calls Jesus a propitiation not only for our sins, but for the sins of the whole world.
Because of these two truths, that Jesus died for our sins and God is faithful to forgive them on His Son's account, shame does not hold power over us.
Advertisement - story continues below
Take rest in that, dear Christian, and expose the shame that has been festering for far too long.
Come back each week to read more Liftable Devotions.
Conversation