Op-Ed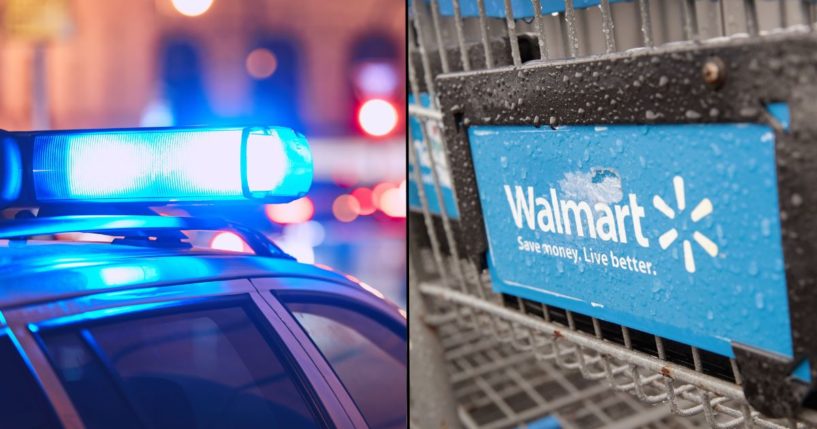 Op-Ed
Letts: Walmart Flees Chicago Amid Rampant Crime - Politicians Could Stop the Bleeding, But They Won't
Walmart announced its decision to close half of its stores in Chicago around the same time that hundreds of teens rioted for three days for no reason and promised more of the same.
Politicians and media say there is no connection. It just shows how deceptive and ignorant they are.
So how can this be? In a city with 2.7 million people, how can one of the most successful store chains in the world fail?
Advertisement - story continues below
"The simplest explanation is that collectively our Chicago stores have not been profitable since we opened the first one nearly 17 years ago — these stores lose tens of millions of dollars a year, and their annual losses nearly doubled in just the last five years," the company stated in a news release.
Walmart knows what it costs to run a store. Most of those costs, such as labor and taxes, are known. Prices are set accordingly.
The problem comes when the stores have to start writing off merchandise as lost. A certain amount of loss is expected and is built into the store's prices. When that loss exceeds what is expected, though, it begins to cut into the store's profit.
Crime is so rampant in major cities like Chicago that police no longer have the time to respond to shoplifting calls. They are short-staffed and crime is growing virtually unchecked. Many store chains have policies for employees, including security, to not stop shoplifters for fear of an employee being hurt.
Advertisement - story continues below
This creates an open invitation for criminals to take what they want, leaving the company to take the loss.
For those who say crime is not a problem (and it is doubtful that most of the politicians in office would try to make this case anymore), look at the streets and see what is happening. Hundreds of teens rioting, damaging property, attacking people, and for what? For no reason other than that they were encouraged to do so on social media.
Are Democratic policies causing increased crime?
Is it any surprise that Walmart followed the example of Whole Foods in San Francisco, Nike in Seattle and Cracker Barrel in Portland, not to mention the many small businesses that have closed their doors?
The sad thing is that the actions of criminals and rioters only hurt their communities. Walmart pointed out that it had invested in the communities where its stores were located with charitable events. Not so much anymore. The closing stores also mean the loss of hundreds of jobs.
Yet politicians and residents are mad at the stores. Mayor Lori Lightfoot said, "Unceremoniously abandoning these neighborhoods will create barriers to basic needs for thousands of residents."
Advertisement - story continues below
Where is her condemnation of the criminals who have stolen so much from these stores that they were forced to close?
With the evidence in front of them, politicians in Chicago can take action to keep businesses in the city by arresting and prosecuting criminals. History has shown they won't. They'll continue to blame the corporations for their own failures as they watch their once-great city rot from within.
The views expressed in this opinion article are those of their author and are not necessarily either shared or endorsed by the owners of this website. If you are interested in contributing an Op-Ed to The Western Journal, you can learn about our submission guidelines and process here.
Conversation