Commentary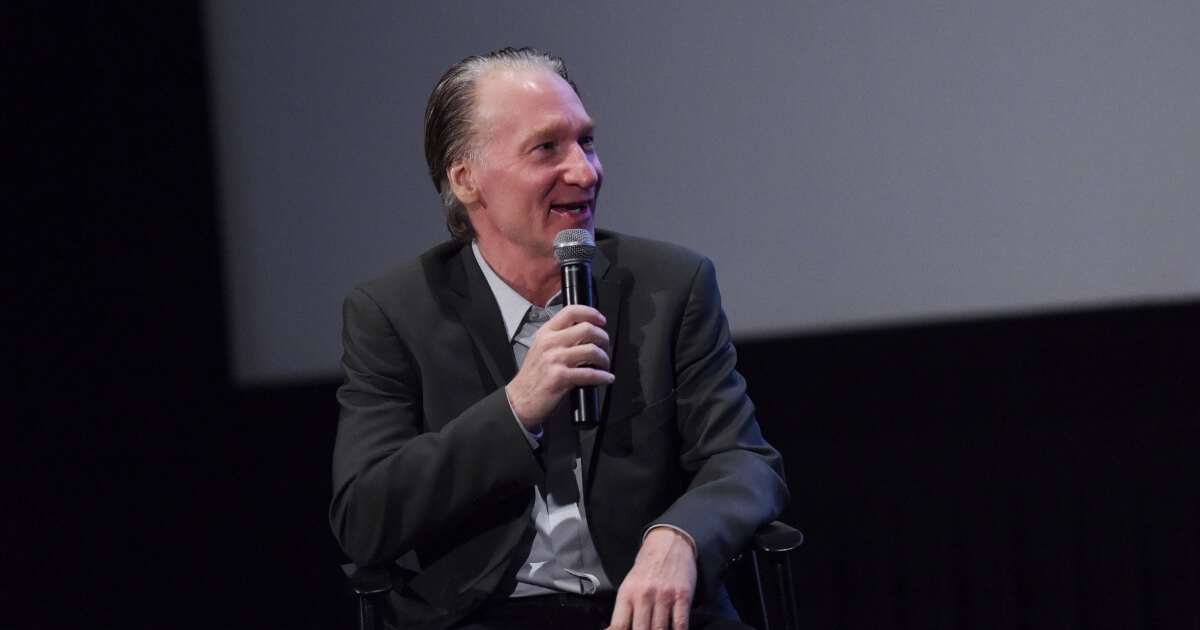 Bill Maher Attacks Lindsey Graham, Says He Needs His 'Dead Boyfriend'
Controversial show host Bill Maher focused most of his recent opening monologue on attacking Supreme Court Justice nominee Judge Brett Kavanaugh. But he did also make room for a pot shot against Republican Sen. Lindsey Graham.
Maher, referring to Graham being confronted by protesters, said the senator got away because he was "familiar with the back door."
To some, that would be a "homophobic" reference and if Maher were a member of the right, there would have been a firestorm, including calls for him to be fired. But no one in the audience called him out on it. They just laughed.
Advertisement - story continues below
But that wasn't his only attack on Graham. It wasn't his only "homophobic" reference, either.
Another came while he was bantering with the show's panel for the evening. The panel was made up of astrophysicist Neil deGrasse Tyson, CNN commentator April Ryan, former Deputy Assistant Secretary of Defense for Russia/Ukraine/Eurasia Evelyn Farkas, and author and actor Max Brooks.
This particular attack by Maher also had a special twist to it. In it, he made what some would refer to as a disrespectful remark toward the late Republican Sen. John McCain:
Bill Maher Trashes Lindsey Graham For Fiery Kavanaugh Speech: He Needs the 'Stabilizing Influence of His Dead Boyfriend' John McCain #RealTime pic.twitter.com/Em0wj5tWIk

— Joseph A. Wulfsohn (@JosephWulfsohn) September 29, 2018
Advertisement - story continues below
Maher took aim at Graham's fiery defense of Kavanaugh, stating, "Lindsey Graham. Lindsey Graham needs the stabilizing influence of his dead boyfriend, because he is just…" It was at this point he got cut off by laughter and reaction from the panel.
Graham's defense of Kavanaugh is something that had been largely lauded online and by the public. Well, except for some on the left.
Did Bill Maher cross a line with his "dead boyfriend" comment?
Oh my god. This is every woman's nightmare. This is a terrifying image. https://t.co/mIgEN2ALhj

— Maria Shriver (@mariashriver) September 27, 2018
Graham said a number of things, but some of the highlights include him pointing out that he didn't treat Democrat SCOTUS nominees the way Republican Kavanaugh was being treated. He also pointed to the behavior of the Democrats throughout the whole process, claiming for them it was just about power, which he hoped they didn't get.
GRAHAM GOES OFF. The South Carolina Senator taking aim at Democrats for their handling of the entire confirmation process for Judge Kavanaugh. What do you think of his words? pic.twitter.com/SDVOlv5Gyv

— Fox & Friends First (@FoxFriendsFirst) September 28, 2018
Advertisement - story continues below
But Maher's hits against Graham weren't limited to the "homophobic" comments. He also accused the senator of being insincere in his defense of Kavanaugh, according to Fox News.
The outlet noted that during his show, Maher claimed Graham was putting on a "performance." He added that is was likely because "he may be eyeing (getting) a cabinet position within the Trump administration."
Another claim of insincerity came when Maher reportedly stated that during the hearing Graham had been "acting." Panelist Ryan agreed with Maher, saying, "He was rehearsed. He talked about the press, he talked about the Clintons."
She added, "He was too rehearsed. He was so bombastic."
Advertisement - story continues below
In the political war between left and and right, Saul Alinksky's "Rules for Radicals" is often referenced. A listing of those rules may be found at BolenReport. Of particular note is Rule #5.
It reads, "Ridicule is man's most potent weapon." On BolenReport the rule is also elaborated on.
"There is no defense. It's irrational. It's infuriating."
"It also works as a key pressure point to force the enemy into concessions. (Pretty crude, rude and mean, huh? They want to create anger and fear.)"
Advertisement - story continues below
To some, this would be exactly what Maher did and many on the left engage in. It also ties in with Rule #8: "Keep the pressure on. Never let up."
Keeping the pressure on and engaging in ridicule — those are things on full display during the confirmation hearings process and currently as the vote is delayed. As witnessed by Republican Sen. Jeff Flake's response after being confronted by protesters and the delays to the vote, they are also highly effective rules to utilize.
Conversation