News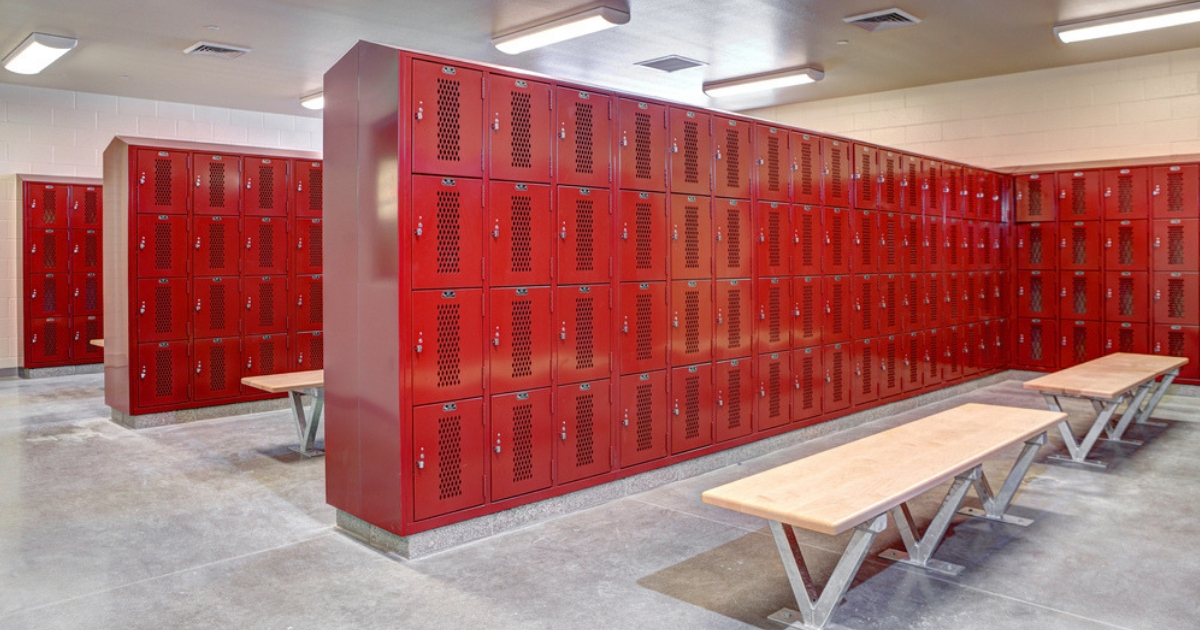 Male Teacher Punished for Refusing To Watch Trans Girl Undress
A battle is underway in Florida after a school district punished staff who refused to monitor a boys' locker room after school officials approved allowing an underage female student who identifies as a boy access to the locker room and showers.
The case is being fought by Liberty Counsel, which last month issued a press release about its ongoing battle with the Pasco County Public Schools.
In a letter sent to the district, Liberty Counsel focuses upon an incident at Chasco Middle School that took place in September.
Advertisement - story continues below
"The parents of a girl who thinks (or at least says) she is a boy have determined to have her use the boys' bathroom, and to require others to refer to her with false gender pronouns 'he' and 'him,'" the letter said.
The letter said that the school sprung a new policy on students without preparing them.
" … the girl was admitted to the boys' locker room for the first time, and walked in, catching boys (literally) with their pants down, causing them embarrassment and concern by the fact that they had been observed changing by an obvious girl," the letter said.
Physical education teachers who opposed the action had been subjected to a gag order that prevented them from telling students what was going on, the letter said.
Advertisement - story continues below
The male teacher, identified only as Robert, "objected to administrators' order that he continue to walk into and supervise the locker room, despite a girl potentially being nude or undressed in that area," the letter said.
"The administrators told him that the girl in question had 'every right to use the locker room,' including the right to disrobe in the open locker area, and shower in its open showers, where Robert is required to periodically walk in and supervise," the letter said.
Should this teacher have been disciplined for his actions?
However, the employee said he would not do what he believed to be wrong.
"Robert will not knowingly place himself in a position to observe a minor female in the nude or otherwise in a state of undress. Now, Robert has been told by administrators that he will be transferred to another school as discipline for 'not doing your job in the locker room,'" the letter said.
Liberty Counsel's press release noted that the policy was created by Jackie Jackson-Dean, a school psychologist and adviser to the school's Gay Straight Alliance. It said her Gender Support Plan and Best Practices Guide "imposes one person's beliefs about gender over the beliefs of teachers, other students, and parents."
Advertisement - story continues below
Liberty Counsel called for the school to respect the rights of everyone involved.
"The policy vests unfettered, unbridled discretion in district administrators — with no policy determination by the Pasco County School Board. It violates the conscience rights of two P.E. teachers, as well as the privacy and conscience rights of the boys they are charged with protecting," Liberty Counsel said in its letter to the school.
Liberty Counsel attorney Richard Mast said the Florida example is not an isolated incident.
"Unfortunately these things are going on across the country; primarily with school psychologists and guidance counselors," he said, according to Town Hall.
Conversation
The Western Journal is pleased to bring back comments to our articles! Due to threatened de-monetization by Big Tech, we had temporarily removed comments, but we have now implemented a solution to bring back the conversation that Big Tech doesn't want you to have. If you have any problems using the new commenting platform, please contact customer support at
commenting-help@insticator.com
. Welcome back!