News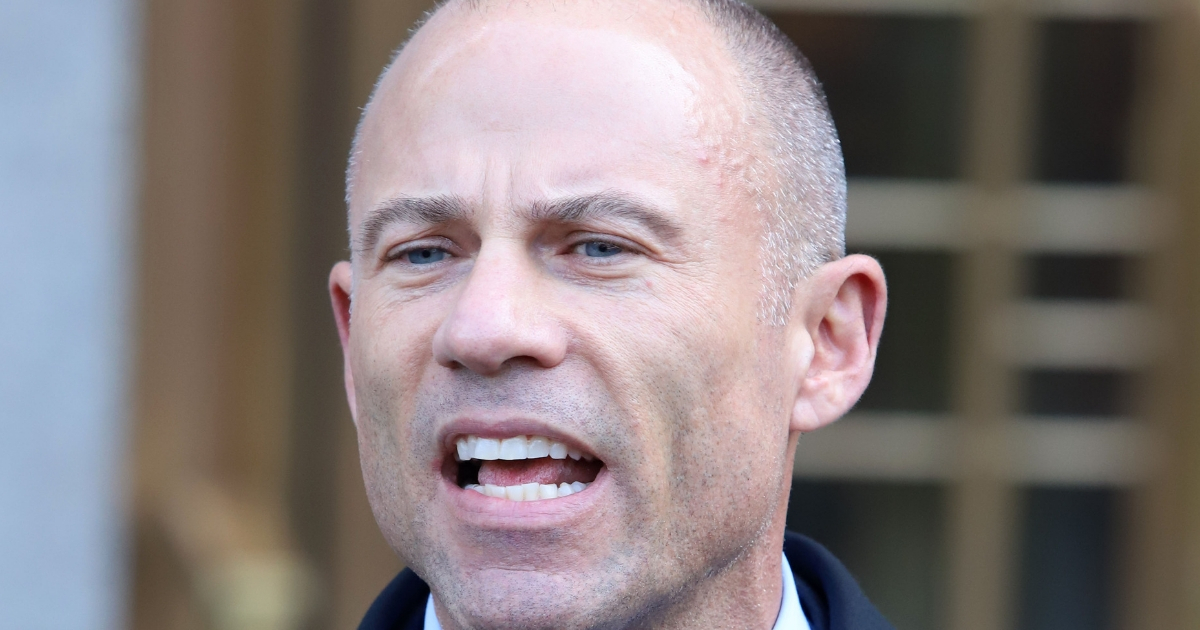 Michael Avenatti Says His 2020 Presidential Chances Have Gone Up Since His Arrest
Attorney Michael Avenatti believes he is well positioned for a 2020 presidential bid, despite a dramatic shift in personal and professional fortunes.
In the last six weeks, Avenatti has been arrested on a domestic violence charge, sparred through social media with his star client Stormy Daniels in a dispute over fundraising and strategy, and been referred to the Department of Justice for criminal investigation in connection with his representation of Julie Swetnick, who accused then-Supreme Court nominee Brett Kavanaugh of taking part in gang rape parties.
"I think the field is shaping up to be even more advantageous for someone like me, not less," Avenatti told Politico Sunday. "I think my chances have only gone up, not gone down."
Advertisement - story continues below
Since emerging as a spirited antagonist of President Donald Trump, Avenatti was a regular presence among Democrats in Iowa, New Hampshire and South Carolina, the trio of early primary contests that curate the field of presidential contenders. His visits drew enthusiastic supporters and favorable reviews.
Whatever his political ambitions may be, Avenatti has been beset with legal and ethical quandaries since Nov. 14, when he was arrested for domestic violence.
Actress Mareli Miniutti alleges Avenatti dragged her by the arm across the floor of his apartment in the incident last month. Avenatti posted $50,000 bail after the arrest.
Though initially arrested on a felony charge, local prosecutors are now processing the matter as a misdemeanor. Avenatti has not yet been charged.
Advertisement - story continues below
Following the arrest, Daniels claimed that Avenatti has repeatedly refused to provide an accounting of funds expended for her case. The adult-film star has relied primarily on crowdfunding measures to finance her legal representation.
She went on to say that she did not authorize Avenatti to file a defamation suit against Trump, a charge which, if true, is a sanctionable offense.
Will Michael Avenatti run for president in 2020?
"I haven't decided yet what to do about legal representation moving forward," Daniels told The Daily Beast last month.
On Sunday, Daniels seemed to suggest any questions she had about money raised by Avenatti for her defense had been answered. She said via Twitter that after meeting with Avenatti, "we know the accounting is on the up and up."
Avenatti also faces scrutiny for his representation of Swetnick, whose allegations of sexual misconduct against Kavanaugh became increasingly inconsistent and contradictory.
Advertisement - story continues below
Senate Judiciary Committee Chairman Chuck Grassley asked the Justice Department and the FBI to investigate the matter on Oct. 25, alleging that Avenatti and Swetnick engaged in "a potential conspiracy to provide materially false statements to Congress and obstruct a congressional committee investigation."
Avenatti and Swetnick both deny the charge.
In October, Avenatti and his staff were evicted from their offices in Orange County for failure to pay $213,000 in rent.
Also in October, Avenatti was hit with a personal judgment of $4.85 million for failing to pay a debt to a former attorney at his law firm.
Advertisement - story continues below
Content created by The Daily Caller News Foundation is available without charge to any eligible news publisher that can provide a large audience. For licensing opportunities of our original content, please contact licensing@dailycallernewsfoundation.org.
 A version of this article appeared on The Daily Caller News Foundation website.
Conversation