News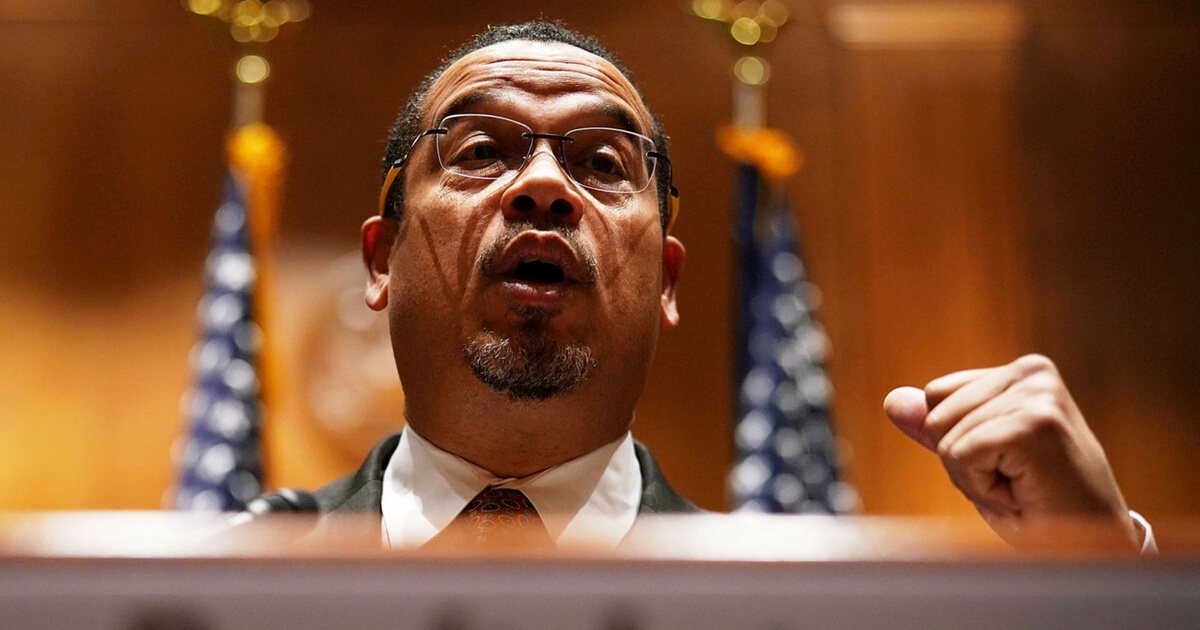 Minnesota Democrats' 'Independent' Ellison Investigation Was Done by Top Minnesota Democrat
When Minnesota's Democrats needed an investigation into partner abuse allegations against Congressman Keith Ellison, who is running for state attorney general, they promised an independent investigation.
They then hired an attorney linked to the state Democratic Party's attorney.
Susan Ellingstad, a partner with state party attorney Charlie Nauen, was hired to perform the investigation, the Associated Press has reported
Advertisement - story continues below
The two attorneys are partners at Lockridge Grindal Nauen P.L.L.P., according to The Daily Caller, which noted that court records from 2016 show the firm was engaged in the state Democrats' effort to have President Donald Trump thrown off of Minnesota's ballot.
Neither Ellingstad nor Democrats commented on the investigation or the connection between the party and the investigating attorney.
However, Doug Wardlow, running against Ellison on the Republican line, was quick to attack any claims of independence.
"It's not an independent investigation," he said during a debate with Ellison, according to Fox News. "It's independent by your friends and fellow party members. That's not an independent investigation."
Advertisement - story continues below
"Keith Ellison is being investigated by the party that endorsed his candidacy after multiple allegations of domestic violence. Any claim that this is an independent investigation is laughable," Wardlow added in a statement.
As of Tuesday, state officials said they thought the investigation was nearing its conclusion.
Are Democrats trying to cover up the truth?
Ellison has been accused by Karen Monahan of physically and verbally abusing her during their relationship. Ellison has admitted to the relationship but denied any abuse.
Allegations against Ellison first became public in August after Monahan's son, Austin, posted about the alleged abuse on his Facebook page.
He said while going through his mother's computer, he found a video "that showed Keith Ellison dragging my mama off the bed by her feet, screaming and calling her a 'f—ing bitch' and telling her to get the f— out of his house," he wrote.
Advertisement - story continues below
Hirono: Ellison allegations should be investigated @CNNPolitics https://t.co/xBog2rWJo0

— Karen Monahan (@KarenMonahan01) September 23, 2018
Last week, Monahan posted a document on Twitter in which a doctor's report said Monahan "states that she was in a very stressful environment for years, emotional and physical abuse by a partner with whom she is now separated.
When I post this, it gets deleted every time pic.twitter.com/uAJNx8AgF5

— Karen Monahan (@KarenMonahan01) September 19, 2018
"She dentifies the individual she was involved with as Congressman Ellison, and she is worried about retribution if she identifies him publicly," the document added.
Advertisement - story continues below
Ellison has said that Monahan's claims are fabricated.
Conversation