Lifestyle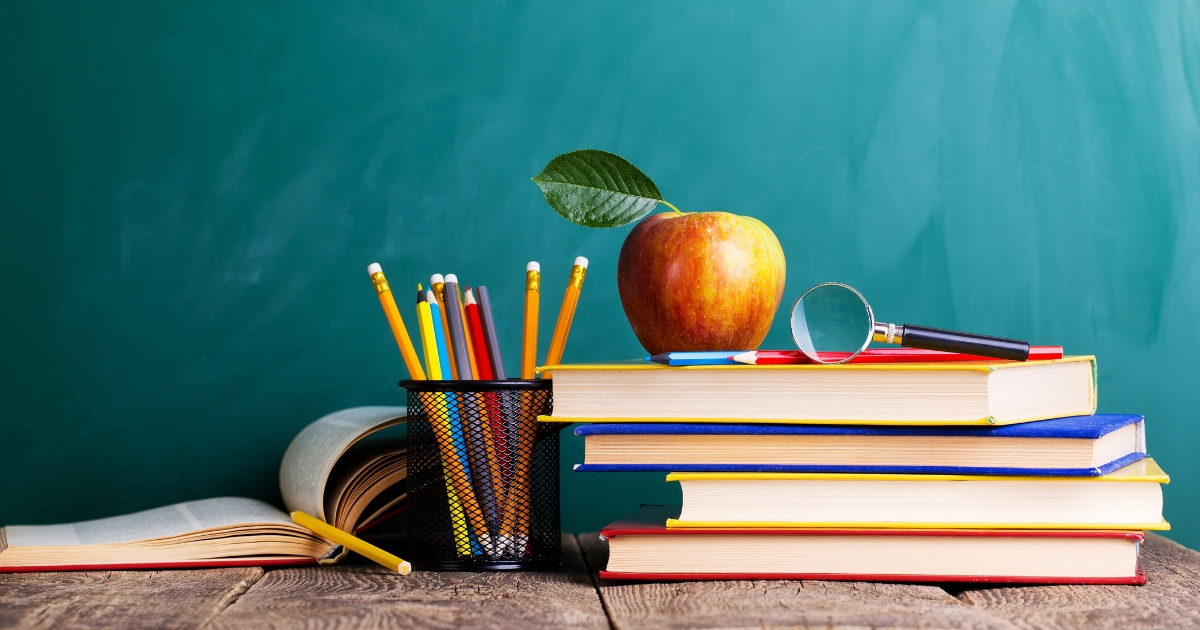 Mom Writes Open Letter to Autistic Son's Teacher and It's Leaving Parents in Tears
The autism spectrum is wide. There are many factors involved and it can often be difficult for parents of autistic children to find understanding and compassion.
According to Autism Speaks, a 2018 study by the CDC showed that an estimated 1 of every 59 children is on the autism spectrum.
Advertisement - story continues below
Because autism can't be boiled down to a single definition in the dictionary, it presents a challenge to anyone interacting with these unique people.
Challenges for those with Autism Spectrum Disorder can range from a tendency to wander, self-harming behaviors and even lack of speech.
For educators, finding ways to teach outside the box, and work with their autistic students in a way that helps rather than hinders, can be frustrating.
Parents of autistic children especially might be discouraged by a lack of understanding and empathy when it comes to placing their child in a mainstream classroom.
Advertisement - story continues below
One mom who experienced these challenges shared her story with the Huffington Post. Her story is written in the form of a letter — from one grateful mom to the teacher who understood.
"My son has the teacher I always dreamed he would have. You." https://t.co/rK6mjxWUEc

— HuffPost Parents (@HuffPostParents) January 22, 2019
Has a teacher made a special impact on your child?
The article is entitled "An Open Letter To My Autistic Son's Teacher." Hannah Grieco's words are heartbreaking and heart-healing to anyone who can relate.
"When we met, I was the angry, hovering mom you dreaded interacting with," Grieco wrote. "Emails, phone calls, in-person meetings — your lips tightened before forcing a smile."
Advertisement - story continues below
The mom and acceptance advocate goes on to explain how hard it was to watch this teacher mistake her "son's disability for purposeful behavior" and how she could even empathize with the teacher's frustrations and obstacles having been one herself.
Then the letter takes a turn, shifting the spotlight from Grieco's discouragement to the change in this teacher's point of view.
"But you are not other teachers," she says. "You stood your ground admirably, maddeningly — and then something happened as fall transitioned to winter."
Advertisement - story continues below
"I don't know exactly when the transition began, but all of a sudden my son wanted to go to school," Grieco wrote.
Just like this mom, the unnamed teacher started to see and relate to everything they were facing. She showed kindness. She showed understanding.
"You changed. You stepped away from your fixed understanding and saw my son. He became a person to you, rather than a diagnosis or a problem to solve."
Advertisement - story continues below
In the end, the teacher Grieco describes became a blessing. Someone who set an example for others so they might also alter their perspectives.
Her son went on to win a poetry slam at school and even took the bus. He has started opening up to new ideas and futures, all because one teacher took the time to see him.
"My son has the teacher I always dreamed he would have," Grieco concluded. "You."
This teacher's example just goes to show that understanding and kindness truly do go a long way. We hope Grieco's son continues to thrive and encounter more teachers who will do for him what this teacher did.
Conversation