Commentary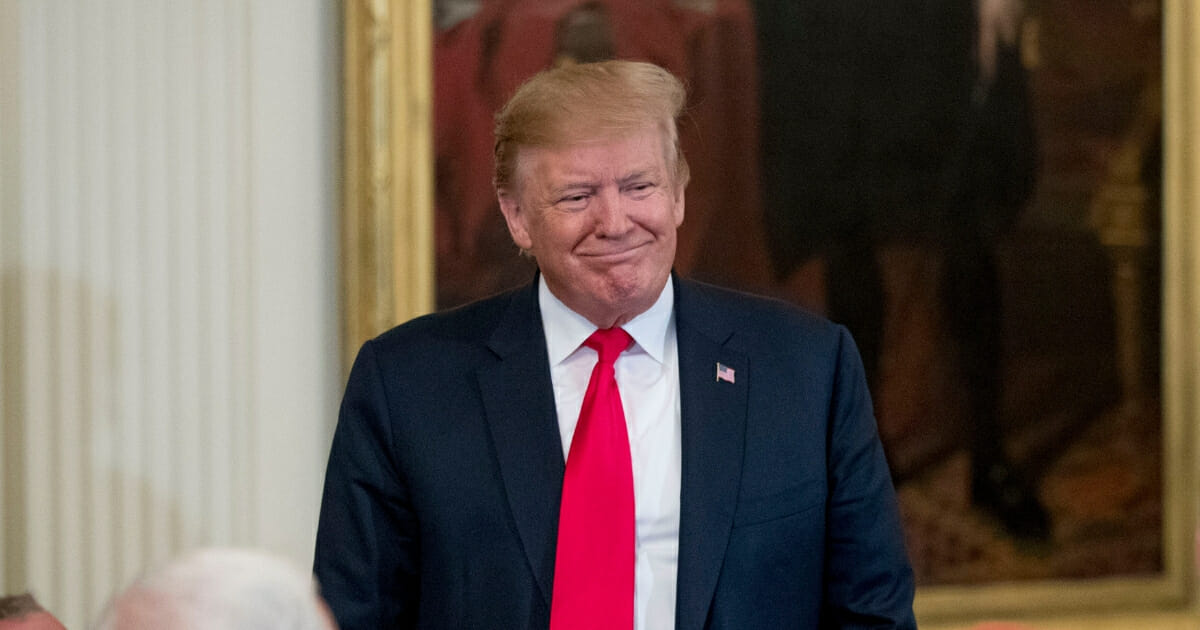 Mueller Report Backfires on Dems: Massive Cash Haul Flows to Trump Campaign in Wake of Release
The Mueller report is the gift that keeps on giving for President Donald Trump — so far Trump's campaign has received over $1 million from donors in direct response to the report.
For two years, Democrats hyped up the impending report from special counsel Robert Mueller, who was investigating Trump's potential coordination or collusion with Russia to influence the 2016 election.
The establishment media consistently gave Democrats a platform to proclaim that there is evidence of collusion.
Advertisement - story continues below
Mueller's report, however, contradicted the left's "collusion" claims.
As Trump said, there was no collusion and no obstruction.
After this huge victory for the president, Trump's campaign received an enormous surge in grassroots donations.
"The campaign crossed the goal line midday Friday with $1,000,428 in Mueller-related donations," the New York Post reported.
Advertisement - story continues below
Trump campaign COO Michael Glassner explained that the donations were in direct response to the results of the Mueller report.
"The release of the full Mueller report directly led to the campaign raising more than $1 million," Glassner said.
"Relative to our recent daily average, the Mueller news drove a 250 percent increase in fundraising from grassroots donors."
Trump campaign rakes in $1M after Mueller report release https://t.co/tAIZPLWTOt

— Matt Wolking (@MattWolking) April 20, 2019
This $1 million haul is only the tip of the iceberg when it comes to Trump's phenomenal fundraising this year.
Advertisement - story continues below
In the first quarter of this year, Trump received a massive haul of over $30 million, putting him ahead of the top Democrat fundraisers.
The Associated Press characterized Trump's fundraising efforts as "an unprecedented war chest for an incumbent president this early in a campaign."
And the donations will likely keep rolling in for Trump because everyday Americans are tired of the left's Russian conspiracy theories.
Do you think Mueller's report will hurt Democrats in 2020?
Advertisement - story continues below
For two years, Americans watched Democrats, the deep state, and the media collude in a coup attempt against the president of the United States.
Tens of millions of Americans voted for Trump, who won the election fair and square, but the left was hell-bent on undoing the results of the election.
Even now, Democrats are still trying to remove Trump from office despite Mueller's report proving that Trump did not coordinate with the Russians.
Democrats have become obsessed with trying to get rid of Trump, but it seems their attempts will only end up helping Trump in the 2020 election.
Conversation