Commentary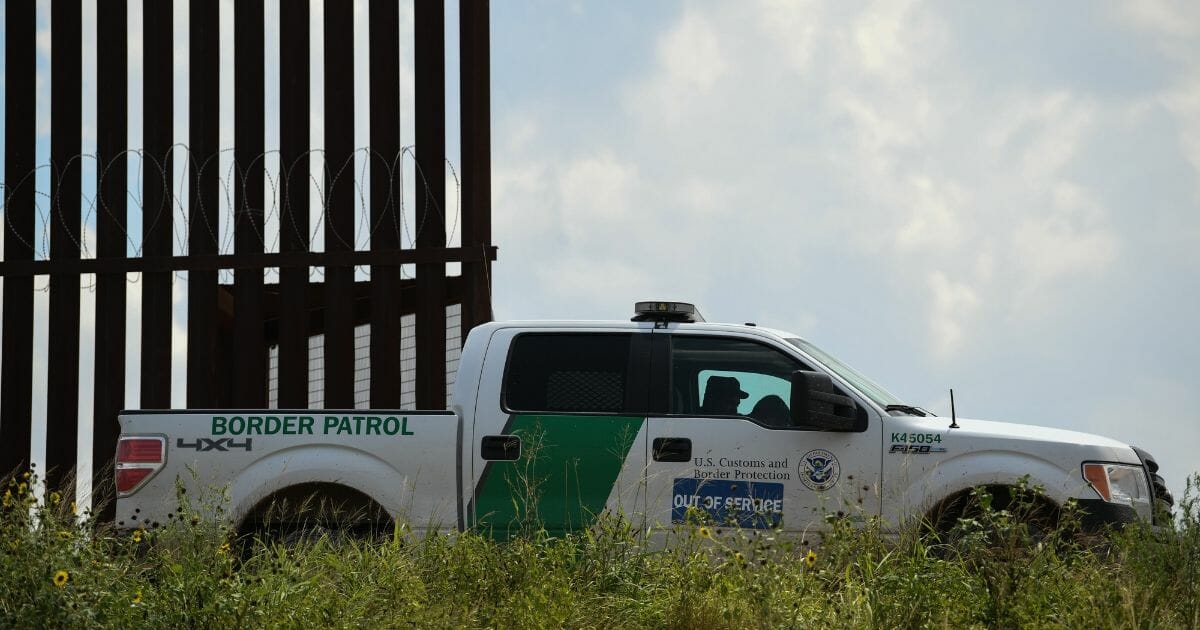 New York Times Publishes Op-Ed Calling for Doxing of Border Patrol Agents
The New York Times recently ran an Op-Ed calling for the shaming and exposure of private information about the identities of U.S. Border Patrol agents.
The author, Kate Cronin-Furman, is an assistant professor of human rights at University College London and also writes for state-funded Qatar media company Al Jazeera.
Cronin-Furman's Op-Ed in The Times called for exposing and publishing of "the identities of the individual Customs and Border Protection agents who are physically separating children from their families and staffing the detention centers."
Advertisement - story continues below
Cronin-Furman argues she is not advocating doxing. "It's about exposure of their participation in atrocities to audiences whose opinion they care about," Furman writes. "The knowledge, for instance, that when you go to church on Sunday, your entire congregation will have seen you on TV ripping a child out of her father's arms is a serious social cost to bear. The desire to avoid this kind of social shame may be enough to persuade some agents to quit and may hinder the recruitment of replacements. For those who won't (or can't) quit, it may induce them to treat the vulnerable individuals under their control more humanely."
If that does, in fact, sound like doxing, it is because it is literally the definition of doxing.
Cronin-Furman is just doing what wacko leftist professors do — write wacko leftist articles. More shocking is the fact that The New York Times chose to publish a sickening article promoting the public shaming of those who risk their lives on the border.
Cronin-Furman's argument is more than a "diverse" or "provocative" point of view. Her op-ed in a "paper of record" actually encourages releasing private information about border patrol agents in order to make their lives miserable and force them to quit their jobs.
Advertisement - story continues below
Do I exaggerate? Here are Cronin-Furman's own words describing what she hopes will happen when the information goes public: "this will deter the participation of some, if only out of concern over their future career prospects."
Cronin-Furman's strategy is clear — shame government agents to the degree that the best option they have is to quit their job.
Should border patrol agents be doxed for doing their job?
But that's not the worst of Cronin-Furman's suggestions. The professor goes on to suggest that the agents should be charged with international abuse violations just for working at the detention facilities. "Activists should partner with human rights organizations to bring these abuses before international bodies like the United Nations Human Rights Council," Cronin writes. "They should lobby for human rights investigations, for other governments to deny entry visas to those involved in the abuses, or even for the initiation of torture prosecutions in foreign courts. For someone who is 'just following orders,' the prospect of being internationally shamed as a rights abuser and being unable to travel freely may be significant enough to persuade them to stop participating."
The most chilling part of Cronin-Furman's article is her conclusion. Cronin-Furman states that normal outlets of free speech and accountability available within our democracy are insufficient. "These efforts are critical, but they aren't enough," Cronin-Furman said. "The fastest way to stop it is to make sure everyone who is responsible faces consequences."
Face the consequences? This is after she already said that raising public awareness and contacting congressional representatives is insufficient.
Advertisement - story continues below
The Western Journal has reached out to Cronin-Furman for comment, but at the time of writing, has not received a response.
Cronin-Furman may be well-meaning in her attempt to help alleviate the border crisis, but calling for the public shaming and misery that would befall the agents if their private lives were made public is a foolish and reckless strategy.
Cronin-Furman's plan would cause real harm to agents working under untenable conditions to solve an untenable problem with overwhelmingly insufficient resources.
And here's the kicker: Cronin-Furman absolutely knows it.
Advertisement - story continues below
She knows that the more information that is made public about an individual, the more uncomfortable their lives will become.
Cronin-Furman's hypocrisy is proven by her own attempts to hide on the internet. Her personal web page is now redirected to a 404 error page when it wasn't back in April.
I guess publishing someone's private information is the right thing to do — so long as that someone isn't Kate Cronin-Furman.
Conversation