Lifestyle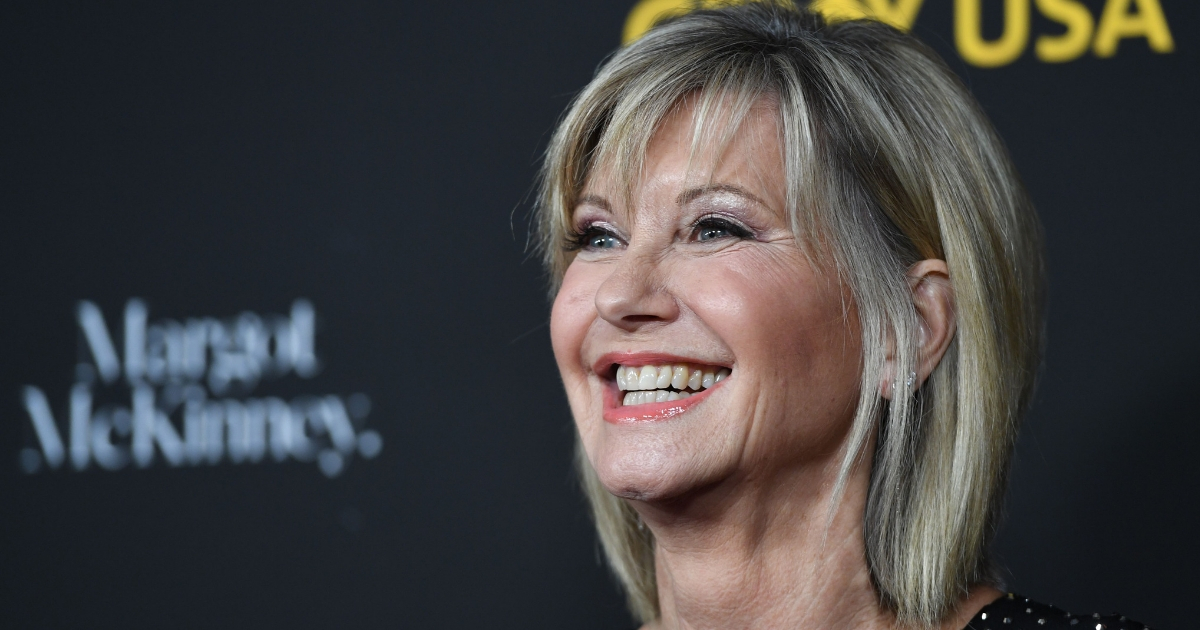 Olivia Newton-John Sets Record Straight After Reports Say She Has Just Weeks To Live
One of the worst parts about having an illness is all the chitter-chatter surrounding it, the whispering and gossip. I mean, having a sickness or disease is no walk in the park on its own.
Yet you know what's just as hard as dealing with feeling poorly? Having to manage the things other people say about you.
Indeed, sometimes they have nothing but your best as their goal. Still, it's incredibly tough to correct myths about yourself and your condition when you're, you know, trying to stay alive.
Advertisement - story continues below
That's exactly the situation famed "Grease" actress and singer Olivia Newton-John has found herself facing. According to People, Newton-John is no stranger to sickness.
In 1992, she received a cancer diagnosis. She went through treatment and survived, becoming an advocate for the ill in the process.
However, in 2013, the cancer returned, and Newton-John sought medical attention again. She kept her battle private this time, and again triumphed over the disease.
Advertisement - story continues below
But in 2017, she received horrific news: The back pain that had caused her to cancel her concert tour wasn't sciatica.
The cancer had come back for a third time and spread to her back. This time Newton-John told the world — although she might have wished she held it back given the rumors that have dogged her.
In August 2018, she canceled a pair of Australian public appearances due to scheduling conflicts. The tabloids went wild, claiming that her health was declining.
The day after Christmas, Radar Online reported, "Ravaged by a spreading and incurable cancer, songbird Olivia Newton-John is clinging to life in the hopes she can see her only child, Chloe Lattanzi, marry in the new year! 'Olivia's bodily functions appear to be shutting down, but she refuses to let go until she makes it through Chloe's wedding day!' a source exclusively spilled."
The report didn't please Newton-John's rep, who, according to People, called it "ridiculous." Her niece, Tottie Goldsmith, also sounded off.
Advertisement - story continues below
"You can rest assured she is going nowhere and in really good health," she said. "A sick rumor."
Happy New Year! Here's to a wonderful 2019! Love & light, Olivia pic.twitter.com/1Nd2jIcRb1

— Olivia Newton-John (@olivianj) January 3, 2019
She also posted about it on social media. "Just giving you the heads up that Livvy is in good health, so let's leave that distressing rumor where it belongs," she said.
Advertisement - story continues below
Finally, the day after New Year's, the singer herself chimed in on Twitter. Looking perky and perfectly healthy in a video, she exclaimed, "Happy New Year, everyone!"
"I just want to say that the rumors of my death have been greatly exaggerated, to quote a very famous quote, and I'm doing great, and I want to wish all of you the happiest, healthiest 2019 that's possible."
Truth and Accuracy
We are committed to truth and accuracy in all of our journalism. Read our editorial standards.
Conversation