Op-Ed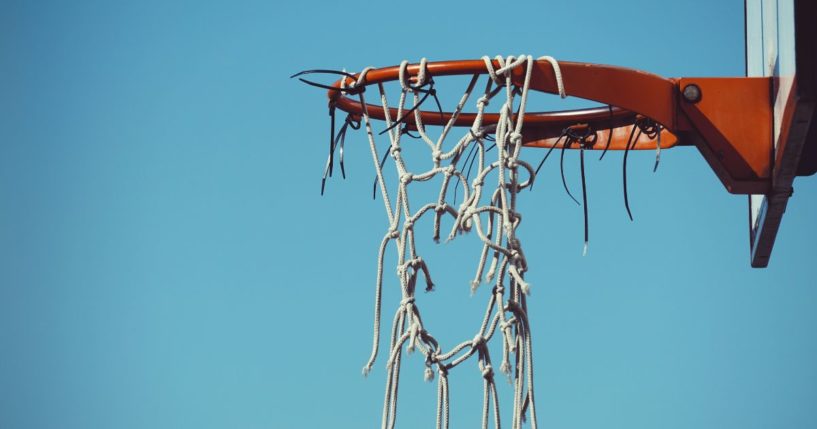 Op-Ed
Op-Ed: Why We Shouldn't Cheer the Rise of Sports Gambling
Anyone watching Super Bowl LVII or the NFL playoffs had to wonder if the American people have time for anything other than gambling on sports.
According to CNN, more than 50 million people were estimated to have bet on the Super Bowl, whose broadcast included numerous gambling ad spots.
In fact, the embrace of gambling by America's four major professional sports leagues — the NFL, MLB, NBA and NHL — has come with shocking swiftness.
Advertisement - story continues below
"A flood of advertising, technology that allows for one-click betting at home, and nearly unlimited betting options during games have collided," CNN reported.
"There's been a spike in inquiries to state gambling-addiction hotlines, states say. In the past five years, there has been an explosion of online sports betting apps from companies like DraftKings, FanDuel and Caesars. These apps are often replacing illegal betting venues. At the same time, they also attract an influx of new gamblers who had never set foot in a casino or would have known how to place a bet with a bookie."
Pro sports leagues and their college counterparts historically discouraged gambling so that fans would be confident that outcomes were the results of honest competition, not fixed for monetary gain.
Ever since the "Black Sox" scandal, in which eight Chicago White Sox players were banned for life after plotting to lose the 1919 World Series to the Cincinnati Reds, the sports world has been especially leery of gambling.
Advertisement - story continues below
After all, baseball's all-time leader in base hits, Pete Rose, is still denied a place in the Baseball Hall of Fame for betting on games while serving as a player and manager for the Reds. "Charlie Hustle," as Rose was known for his aggressive style of play, has claimed that he never bet against his own team, but the Hall of Fame drew a bright line.
For fans, however, that line became blurred in 2018, when the U.S. Supreme Court struck down a federal ban on commercial sports betting. Thirty-three states have since legalized sports gambling.
Is gambling morally corrosive?
The effect on the integrity of the game poses a serious risk of ruining sports. But the most important reason to discourage gambling is that it can be spiritually and morally corrosive.
It appeals to some of the worst and most vulnerable aspects of human nature — greed, wanting something for nothing, seeking a way to avoid work and squandering money that could better be used for something important, such as supporting a family.
This is why the Timothy Plan family of Biblically Responsible Investing mutual funds and ETFs excludes "companies involved in gambling related activities, including equipment manufacturers, casinos, riverboats, cruise lines, racetracks and gambling software."
Advertisement - story continues below
As with any vice, gambling's victims typically believe they could never become addicted. Casino operators and bookies know better. The lure of the "big haul" is a powerful incentive to keep gambling even when one is losing. The deeper one gets, the more desperate one is to score a lot of money to get out of debt.
It can happen to anyone, and no one can be sure that he or she is immune to the siren call of "winnings." Even "The Book of Virtues" author William Bennett, who served as U.S. secretary of education, admitted publicly that he had a gambling problem.
What has changed in American culture to persuade the sports world to openly embrace gambling of many kinds? It could be the sheer power of advertising dollars, combined with the PR effect of generating more interest in games simply because wagers are on the line. There is little doubt that part of the increase in attendance and TV-watching can be attributed to spectators who have placed bets.
While not specifically designating gambling as a sin, the Bible strongly suggests that it corrupts.
Advertisement - story continues below
Bible teacher John MacArthur gives five reasons why gambling is wrong:
"It denies the reality of God's sovereignty (by affirming the existence of luck or chance);
Because it is built on irresponsible stewardship (tempting people to throw away their money);
Because it erodes a biblical work ethic (by demeaning and displacing hard work as the proper means for one's livelihood);
Because it is driven by the sin of covetousness (tempting people to give in to their greed);
Because it is built on the exploitation of others (often taking advantage of poor people who think they can gain instant wealth)."
To which I would add that it's just not all that smart.
The views expressed in this opinion article are those of their author and are not necessarily either shared or endorsed by the owners of this website. If you are interested in contributing an Op-Ed to The Western Journal, you can learn about our submission guidelines and process here.
Conversation