Op-Ed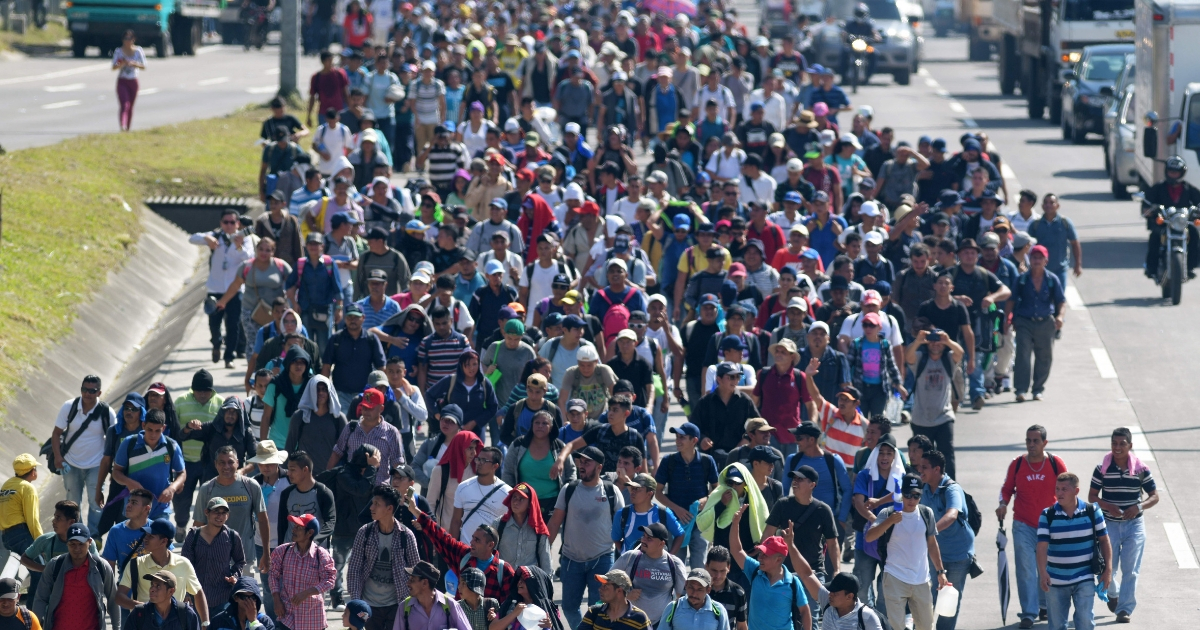 Opinion: Birthright Citizenship Was Never Intended for Illegal Immigrants
President Donald Trump told Axios on Monday that birthright citizenship under the 14th Amendment to the U.S. Constitution "has to end" and signaled that he may use an executive order to end the practice of children of illegal immigrants automatically becoming citizens if they are born in the United States. While it is unlikely that the president will be able to circumvent both Congress and a constitutional amendment on this issue, it has reignited fierce debate.
So, let's be clear: Protections offered by the 14th Amendment do not apply to and were never intended for people who come into this country illegally.
In an Op-Ed for the Washington Post in July, former Trump administration adviser Michael Anton wrote: "Constitutional scholar Edward Erler has shown that the entire case for birthright citizenship is based on a deliberate misreading of the 14th Amendment."
Advertisement - story continues below
He continued:
The purpose of that amendment was to resolve the question of citizenship for newly freed slaves. Following the Civil War, some in the South insisted that states had the right to deny citizenship to freedmen. In support, they cited 1857's disgraceful Dred Scott v. Sandford decision, which held that no black American could ever be a citizen of the United States. A constitutional amendment was thus necessary to overturn Dred Scott and to define the precise meaning of American citizenship.
Anton makes clear that the amendment's "birth or naturalization" criteria for citizenship mean lawful immigration and that freed slaves "definitely qualified. The children of immigrants who came here illegally clearly don't."
Trump also has some congressional support on this issue, which isn't surprising considering a 2015 survey from Rasmussen found that a mere 38 percent of likely voters believe that newborns of illegal aliens should receive automatic citizenship.
Advertisement - story continues below
"I've always supported comprehensive immigration reform — and at the same time — the elimination of birthright citizenship, Senator Lindsey Graham wrote on Twitter. "The United States is one of two developed countries in the world who grant citizenship based on location of birth. This policy is a magnet for illegal immigration, out of the mainstream of the developed world, and needs to come to an end."
Sen. Graham also said that he planned to introduce legislation targeting birthright citizenship, a move similar to his 2010 bid for a constitutional amendment on this issue.
Do you think illegal immigrants are included under the 14th amendment?
Many Americans are opposed to illegal immigration because of the steep costs it imposes at the federal, state and local levels. Here are average state expenditures on illegal immigrants, according to the Federation for American Immigration Reform:
• State educational expenditures $44.4 billion
• State medical expenditures $12.1 billion
• State administration of justice expenditures $10.8 billion
• State welfare expenditures $2.9 billion
• State and local expenditures $88 billion
The numbers for federal spending on illegal aliens are also troubling:
Advertisement - story continues below
• Federal education $1.6 billion
• Federal medical costs $17.1 billion
• Federal justice expenditures $13.1 billion
• Federal welfare programs $5.8 billion
• Total Federal expenditures $45.8 billion
The total economic impact of illegal immigration is $116 billion. That money could be better allocated elsewhere within federal and state budgets, particularly since programs like Medicare and Social Security are projected to run out of money by 2026 and 2034, respectively.
"Every 93 seconds, a baby is born in the United States to immigrant parents who are here illegally," Sen. David Vitter told New York Times Upfront. "Currently, those babies are automatically U.S. citizens, with all the financial, legal, and social benefits of being an American. This gives their parents the opportunity to cash in on many of those benefits–all of which are paid for by American taxpayers."
The Times reported that Sen. Vitter introduced legislation to grant automatic citizenship to those born in the U.S. only if they have at least one parent who is a legal citizen, a legal immigrant or an active member of the armed forces.
Advertisement - story continues below
"I'm not trying to prevent immigrants from becoming citizens. Instead, I want to ensure that anyone who doesn't meet that requirement must go through the same application process for U.S. citizenship as those born to foreign parents outside the U.S.," Vitter said.
While a constitutional amendment addressing this issue might not ultimately apply to illegal immigrants who are already here, it will certainly discourage people from entering the U.S. illegally in the future and should be seen as a step in the right direction.
America has been very generous with its immigration policies and has taken in tens of millions of people. We have already demonstrated our commitment to helping those most in need. But, we need to begin taking a tougher stance against illegal immigration and re-examining the 14th Amendment should be part of that conversation.
The views expressed in this opinion article are those of their author and are not necessarily either shared or endorsed by the owners of this website. If you are interested in contributing an Op-Ed to The Western Journal, you can learn about our submission guidelines and process here.
Conversation