Commentary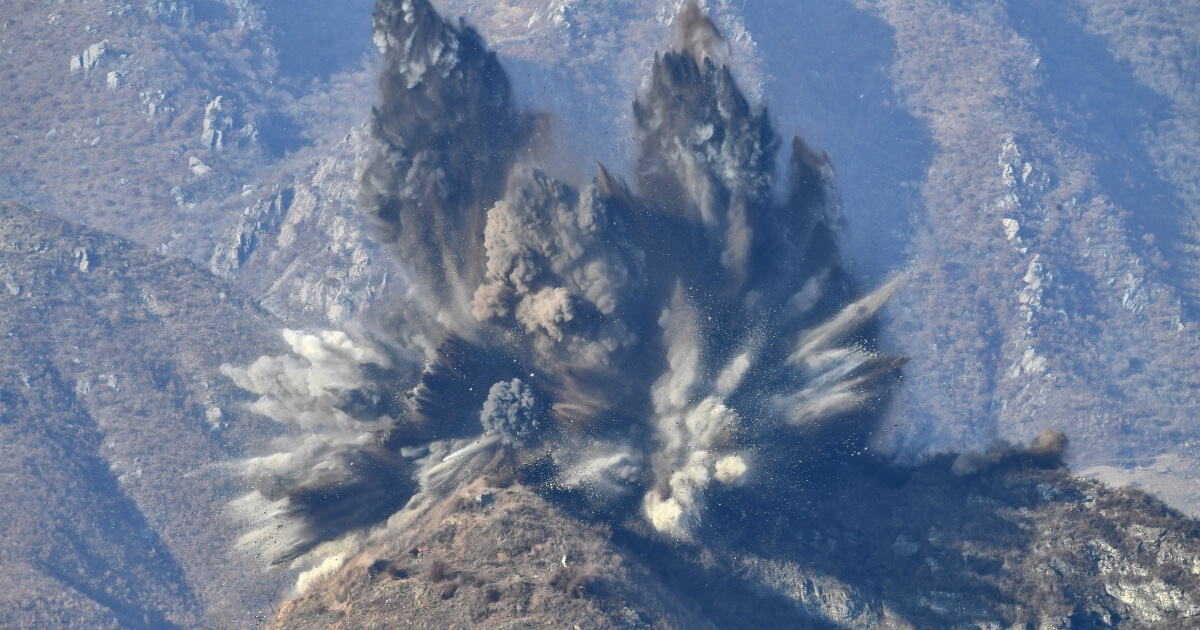 Peace with North Korea Closer Than Ever After Explosions at DMZ Show True Progress
Is the world moving closer to peace with North Korea? It may be impossible to tell, but consider the fact that we're talking about detonations made by Pyongyang in a positive sense.
According to ABC News, the North Korean government blew up 10 of its guard posts along the Demilitarized Zone on Tuesday in accordance with agreements they had made with South Korea earlier in the year.
"The explosions were carried out simultaneously within a four-minute time frame after the North notified the South of the project, according to South Korea's Defense Ministry," ABC reported.
Advertisement - story continues below
"North Korean soldiers have been destroying the brick structures over the past couple of weeks. Analysts said they most likely decided to demolish the guard posts all at once to meet the Nov. 30 deadline."
South Korea also destroyed 10 of its guardposts but used excavators in order to minimize environmental damage.
"We aim to verify the dismantlement, and ultimately withdraw all guard posts in both North and South Korean border military demarcation line," South Korea's defense ministry spokesperson Choi Hyun-soo said during a briefing later in the day.
So, will it lead to meaningful peace?
Advertisement - story continues below
"Demolishing guard posts are a meaningful step forward in the sense that in effect it will help minimize military conflict between the two countries, but conventional weapons control without denuclearization is not enough," Shin Beom-chul, director of the center for security and unification at Seoul's Asan Institute for Policy Studies, said.
However, we're getting close enough that Kim Jong Un might be visiting Seoul in December.
Do you think that peace with North Korea is possible?
The idea that this would have happened within the next 10 years would have seemed almost impossible just a year ago, when North Korea was launching missiles into the Pacific and the Trump administration was rattling sabers with the Kim regime.
We're not talking about whose button is bigger or whose button works. We're not talking about nuclear tests. We're not talking about attacking Guam.
We're even past the first leg of talks between the North Koreans and South Koreans, as well as the first summit between Donald Trump and Kim Jong Un. That's pretty huge.
Advertisement - story continues below
What this means in the long run is anyone's guess.
Physical and diplomatic barriers have taken eons to construct and will take just as long to deconstruct. It could be worth it, though.
For the United States and the rest of the world, it would bring peace. For the South Koreans, it would end well over a half-century of division.
We've come a long way, but there's a long way left to go. At the very least, however, we can say we're finally moving in that direction — and that peace may be closer than ever.
Conversation