Commentary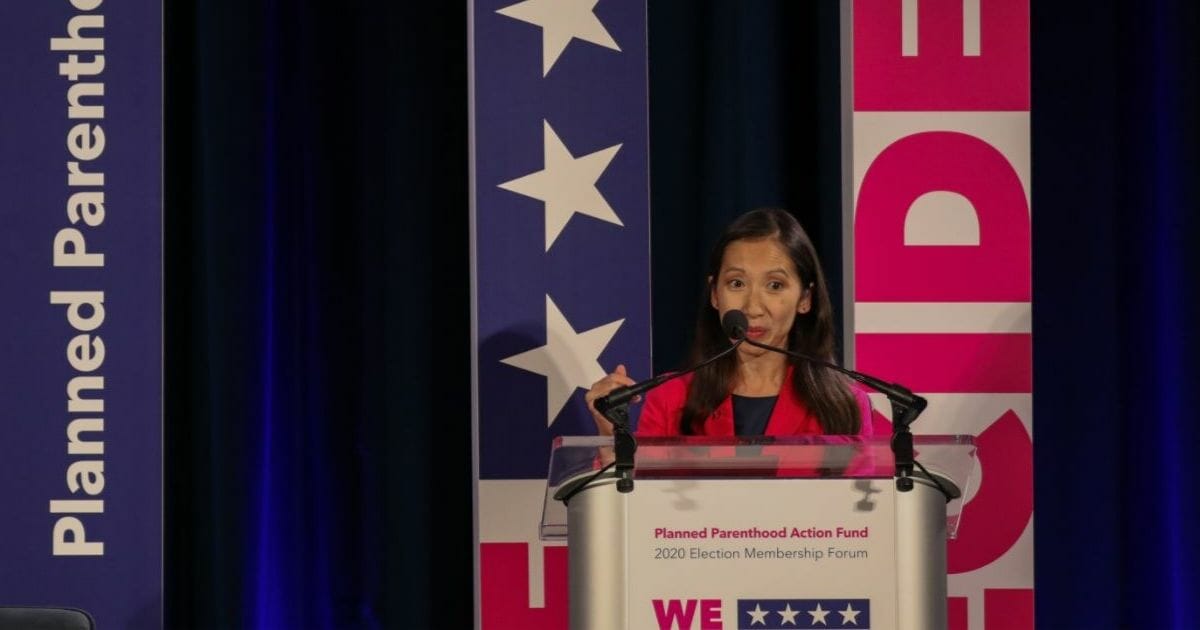 Planned Parenthood Fired Their CEO Because She Didn't Love Killing Babies Enough
Dr. Leana Wen announced Tuesday that she had been suddenly removed as the president and CEO of Planned Parenthood by the organization's board.
Twitter, of course, erupted with ironic jabs at the abortion provider's decision to let Wen go.
Shortly after the news broke, Wen released an open letter to her colleagues that contained her explanation of what led to her early termination.
Advertisement - story continues below
On the second page of her letter, Wen revealed something shocking about the inner workings of Planned Parenthood.
After describing her hopes for her tenure at Planned Parenthood and what she could have accomplished, Wen let the cat out of the bag.
"The new board leadership has determined that the priority of Planned Parenthood moving forward is to double down on abortion rights advocacy," Wen wrote.
Wait a second. Planned Parenthood parted ways with Wen because it needs to spend more time on abortion advocacy?
Advertisement - story continues below
Didn't they say only 3 percent of their services were abortions? (We all know that's a big, fat lie, but they still say it.)
And didn't Dr. Wen chant the abortion mantra well? If you take a quick look at her Twitter time line, it sure seems like she was devoted to the cause of killing the unborn.
Do you think that Planned Parenthood is focused first and foremost on abortion?
But Wen is telling the world that her passion for terminating unborn babies was not strong enough for the sickos on the board of Planned Parenthood. They wanted more.
They want more than the 332,757 abortions already performed in their clinics each year.
They want more ad campaigns that claim to be for women while their clinics kill girls by the thousands.
Advertisement - story continues below
They want more babies born alive who survive abortions to be slaughtered on the doctor's table.
They want to make sure the lie that thousands of women died every year due to botched abortions prior to Roe V. Wade continues to be told.
While the public relations line from Planned Parenthood has always been that they do so much more than just abortions (they don't), the truth is that they want to end even more lives.
Like a predator that gets it first taste of blood and can never be satisfied, Planned Parenthood was unsatisfied with Dr. Wen's lack of passion for increasing abortions in America.
Advertisement - story continues below
They want more lies.
More blood.
More death.
And they will terminate babies and CEOs alike in their quest for satisfaction.
Conversation