Commentary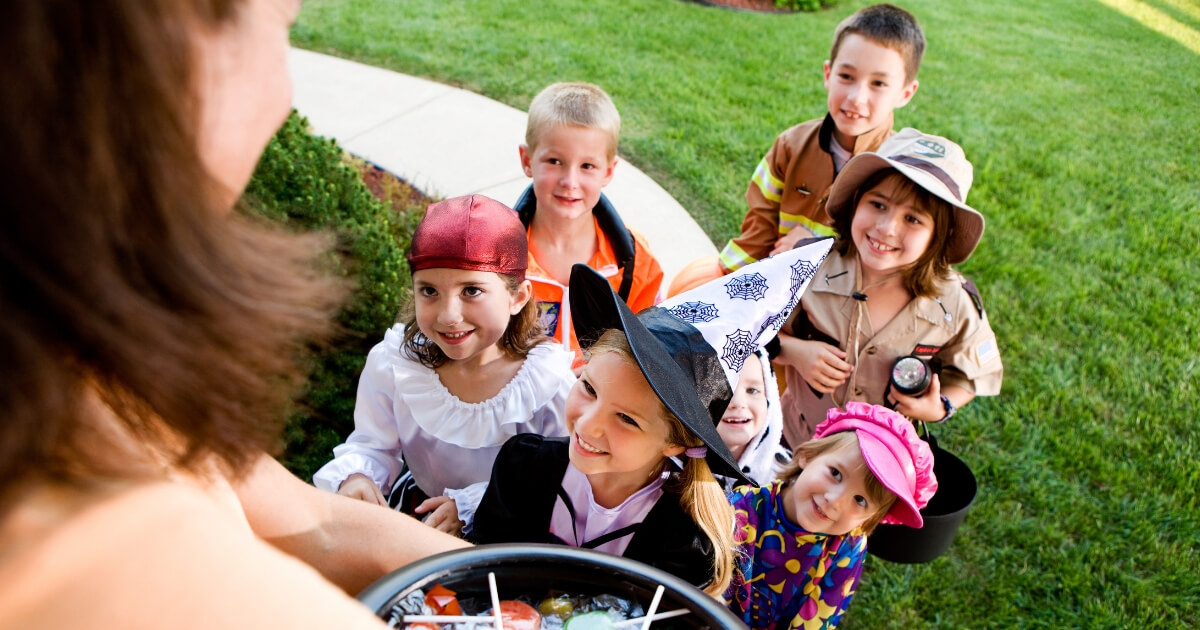 Police Warn About Meth Disguised as Halloween Candy
It's that time of year when the focus for some people may be scary movies and scary pranks. But sometimes real life can present scary things that are no joke.
Georgia police are warning that there is one more thing parents need to worry about when it comes to trick-or-treating and the candy given to their children. According to KHOU, the drug meth can come in a form that looks like a popular Halloween candy treat.
Police Chief Tim Chatman explained, "Just last week, we seized some drugs (methamphetamine) and it looked just like SweeTARTs. It's important for all the parents this Halloween to check the candy, be with their children, wear reflective-type clothing, flashlights."
Advertisement - story continues below
Even though many parents utilize events such as "trunk or treats" instead of traditional door-to-door candy gathering, Chatman warned they still need to be mindful. "Historically there have been events, all over the country, where people have been hurt, razor blades in apples. We have a lot of mean people out there."
However, SweeTARTS aren't the only candy treat that has been used to disguise illegal drugs. In May 2017 a drug bust in Indiana resulted in both SweeTARTS and Smarties being discovered to be laced with drugs. The IndyStar added that according to the Greenfield Police, the drugs being distributed in this candy form can include "anything from Xanax to heroin."
A statement issued by the police warned that "'Sweet Tarts' (and) 'Smarties' are a dangerous drug which have similar side affects to Xanax. These drugs pose a threat to unsuspecting children whom believe them to be candy."
Advertisement - story continues below
Fox59 reported that the man police busted had been using a syringe to lace buckets of candy with heroin, meth and Xanax. The man was busted in a residence located right across the street from a playground. The drugs were valued at $20,000.
The Dublin, Georgia police department is currently warning parents, via Facebook, to be on the lookout for the dangerous treats. Anyone, anywhere, who sees something suspicious in their child's trick-or-treat bag is urged to contact their local police.
South Carolina's Lake Ridge Neighborhood Watch offered a Halloween Safety tip guide on Twitter that provides children and parents with more details on how to check Halloween candy for safety.
Halloween is almost here! You little ones will soon be out and about tricking and treating for candy. Here are a few safety reminders from your @TegaCayPD #SafetyFirst #Halloween #halloween2018 pic.twitter.com/y8Y5h73Hnk

— Lake Ridge NW (@LakeRidgeNW) October 24, 2018
Advertisement - story continues below
It reads, "Look through all Halloween candy really well before eating. Throw away all candies with loose wrappers or that are missing wrappers. Also (chuck) any treat that may have tears or holes in the wrapper, or any candy that looks weird or might be a strange color."
"Do not eat homemade goodies unless you know the person that gave them to you. PARENTS: take out any item that might be a choking hazard for your little one such as gum, peanuts, hard candies and small toys."
Has your family switched to Trunk-or-Treat or other such venues instead of door-to-door Trick-or-Treating?
A BuzzFeed quiz with side-by-side images points out that there are medicines and supplements that can easily be mistaken for candy, as well. This can serve as one more warning for parents to take extra care in not just inspecting their child's Halloween treats, but in being mindful about the medicine cabinet contents, as well.
Advertisement - story continues below
Halloween can be a fun time for parents and children, alike. Proper planning and awareness can help keep everyone safe and enjoying the fun that can be had during the spooky holiday festivities.
Conversation