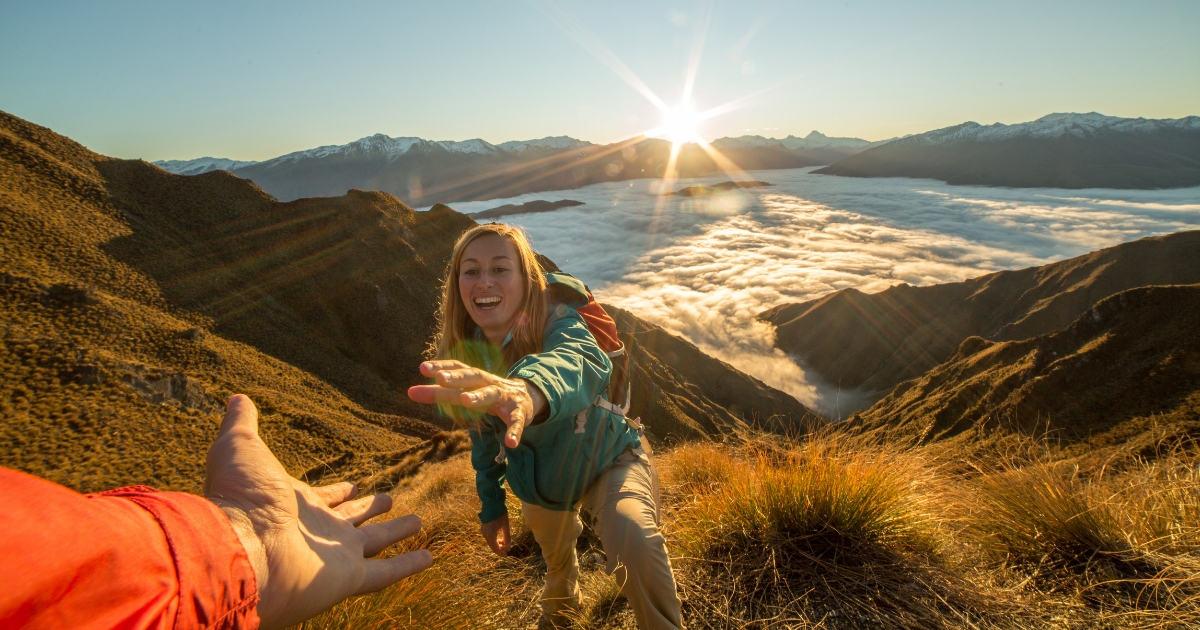 Popular Pastor Explains in New Book 'God of the Comeback' How God Helps Restore People's Destinies
Pastor Michael Maiden, in his newly released book, "God of the Comeback: It's Never Too Late," argues God has a purpose to fulfill in our lives, and no matter what tragedies or setbacks we may have experienced, His desire is always to restore us to our destiny. Our job is to not give up in the fight and to have faith in God's ultimate goodness.
Maiden's faith in God's workings along these lines is borne out of personal experience.
The Arizonan, who pastors a nondenominational megachurch, Church for the Nations, in Phoenix and holds a doctoral degree in Christian psychology, has a favorite catchphrase he often shares with his congregation: "It's not over until God makes it good."
Advertisement - story continues below
In the emotionally transparent "God of the Comeback," Maiden writes about a difficult season he and his family went through in the mid-1990s that left his family bankrupt and homeless, his church bankrupt and nearly dissolved, his reputation destroyed, and himself the subject of a year-long criminal investigation.
In fact, the bad news kept coming in such waves he fell into a clinical depression that lasted over two years.
The precipitating event in a whole series of negative events was when his church treasurer, a well-regarded businessman from affluent Scottsdale who had attended the church for years, embezzled millions of dollars from the congregation's building fund.
Advertisement - story continues below
The man fell into the crosshairs of federal and state authorities as the perpetrator of an investment Ponzi scheme in his business dealings outside the church, which ultimately revealed his wrongdoing within the church as well.
The thief was convicted and went to jail.
Do you believe God wants people to make comebacks?
Unfortunately for Maiden and his church, known as the Eagle's Nest in Scottsdale, the criminal indictment of the treasurer meant multiple negative front-page headlines in the local papers and led to the pastor himself being criminally investigated for possible collusion in the financial malfeasance.
The pastor and the church had to hire a phalanx of attorneys to deal with the layers of criminal and civil legal proceedings arising from one man's wrongdoing.
Though he was cleared in the end, Maiden — in his 30s with a wife and four children at the time — lost his family's dream home (and ended up staying all together in a hotel room at Christmas time, for which a friend had arranged payment). Meanwhile, the church lost its property and shrank from thousands to about 150 people, with key members of the congregation's leadership breaking away to start a new church.
Advertisement - story continues below
During this time, one of the pastor's teenage sons, who was a star athlete and student, became addicted to drugs, which Maiden believes was a means to self-medicate through the trauma the family was experiencing.
All this was devastating to Maiden, who had entered the ministry to serve God and to love people and did not understand why He was allowing it all to happen.
The preacher was angry both at God and man, he said; however, over time he came to see that God did not cause people to do evil or treat him poorly, and his pathway back to wholeness was forgiving God, forgiving others and forgiving himself.
Maiden told The Western Journal, "When I began to forgive people, God took away the pain. Here is what God said to me: 'Michael, if you forgive people that hurt you, I'll make you forget the pain they've caused you.' So I forgave my way back to life."
Advertisement - story continues below
He exhorts anyone going through difficulty to be quick to forgive, even when the feelings are not there. Maiden likened it to a train, where the engine of faith in the front is set in motion by choosing to forgive, and feelings are the caboose in the back, which eventually comes along.
Failing to forgive people and rehearsing the wrongs done to you in your mind over-and-over are really like creating your own dungeon or drinking poison in hopes the other person gets sick, the pastor said.
Maiden relates in his book how, like many of us, he found his sense of self-worth in his achievements and from the positive feedback from others.
All these difficult events had taken away those supports and led to an important revelation he shares in his book: "My value and worth doesn't come by success or achievements, but by my relationship to God. God gives me value simply because I am His child."
Advertisement - story continues below
"I had to introduce my shame to God's love," Maiden writes.
He said he also learned, "When trouble comes, God does not leave."
Advertisement - story continues below
"Our real battle is coming to the place that we can trust God and believe His word over our lives in spite of all contrary circumstantial evidence," the pastor explains.
Like the biblical story of Job, Maiden recounts how God restored all to his life that was lost and more. He came through the wilderness years, which lasted about a decade, and launched the Church for the Nations in the mid-2000s.
Through what the pastor sees as God's providential hand, his congregation was given a debt-free property in 2009 to move into, situated on 13 acres, with a sanctuary that seats more than 2,400 people.
Interestingly, the church facility had been built and pastored by one of Maiden's fiercest critics, but the once-thriving congregation that had occupied it had dwindled to dozens, and its members voted to merge with the Church for the Nations.
Advertisement - story continues below
Pastor Bill Johnson of Bethel Church in Redding, California, was on hand to speak at the first service dedicating the facility for CFTN, which he recalled in a visit to the congregation earlier this year.
"Dr. Michael's prophetic ministry has impacted me so deeply," said Johnson, one of many pastors who wrote endorsements for "God of the Comeback."
Maiden counts Johnson a mentor and friend and, like his California counterpart, is also now a highly sought after speaker around the country and world.
The Western Journal asked Maiden what to expect in a God-orchestrated comeback.
Advertisement - story continues below
"It's one thing to not hurt anymore from a negative circumstance or a great loss. It's another thing to be back to where you would have been had that not happened," he said. "Part of the full work of God is not just repairing damage, but it's restoring loss."
"When we get healthy on the inside, it causes our external world to change to mirror it," the preacher added. "When my heart got healthy, it just allowed God to continue the purpose that He created me for … the great purpose, the grand idea God created our lives for."
Conversation