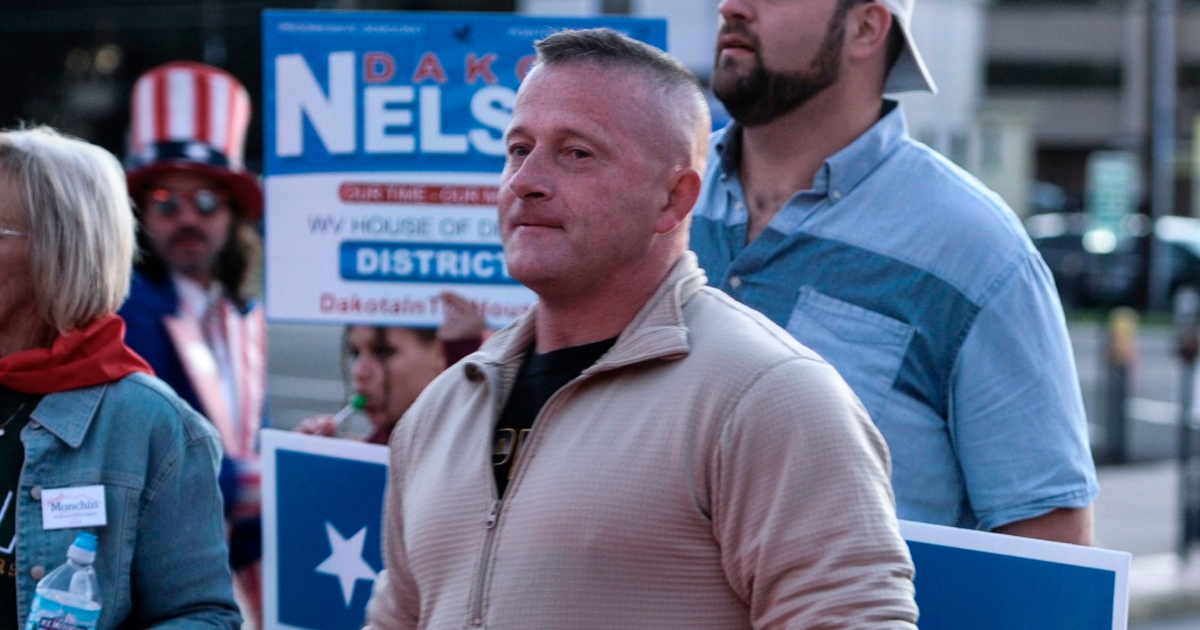 Pro-Coal Democrat Announces He's Running for President
A Democrat from West Virginia is taking on the task of running for his party's presidential nomination while extolling the benefits of the coal industry.
Richard Ojeda, a Democratic state senator and former congressional candidate, announced he would be seeking his party's nomination for the presidency of the United States, in a Monday speech.
The West Virginia lawmaker had already filed his candidacy with the Federal Election Commission and teased the announcement in an email to supporters on Sunday.
Advertisement - story continues below
"I'm Richard Ojeda and I'm running for the President of the United States of America," he said at the Korean War Veterans Memorial, located in Washington, D.C.
Entering what will surely be a crowded field of Democratic contenders, Ojeda stands out among his party's peers. Besides his rural accent, populist rhetoric, and vote for President Donald Trump in 2016, the former Army paratrooper's position on one issue likely makes him unwelcome among the Democratic Party's progressive base.
He doesn't wish to end the coal industry.
"The most important thing that needs to come out of a coal mine is a coal miner," Ojeda said in March, when he was running to represent West Virginia's 3rd Congressional District. Despite running with a "D" after his name, Ojeda became notable for his everyday-man image and calls for his party to return to its populist roots.
Advertisement - story continues below
"I have been a Democrat ever since I registered to vote, and I'll stay a Democrat, but that's because of what the Democratic Party was supposed to be," he said. "The reason why the Democratic Party fell from grace is because they became nothing more than elitist."
It was Ojeda's run in a deep red congressional district that earned him national attention.
Would you support Ojeda running for president?
Trump won West Virginia in 2016 by a near 42-point margin. He won the state's 3rd District by a 50-point margin — making it one of the most GOP-friendly districts in the country.
While Ojeda ultimately lost his 2018 bid, he was credited for having captured 44 percent of the vote in the state's 3rd District — the biggest swing of Trump voters to a Democratic contender in the entire country.
"Look what I did. Ran in the reddest state of the United States of America," Ojeda said Monday. "I turned almost 35 percent of the people that voted for Donald Trump back to voting for a Democrat. Let me tell you something, we can do this. I think that I relate to the people far more than what the president can ever relate to these people."
Advertisement - story continues below
While Ojeda could potentially bring back working class that have left the Democratic Party, it is unlikely he could ever make it past the primary.
Ojeda's presidential bid comes as his party becomes increasingly antagonistic toward fossil fuels. The propagation of renewable energy — in lieu of coal and natural gas — has become an increasingly essential platform among Democrats as they grow concerned about climate change.
A version of this article appeared on The Daily Caller News Foundation website.
Conversation