News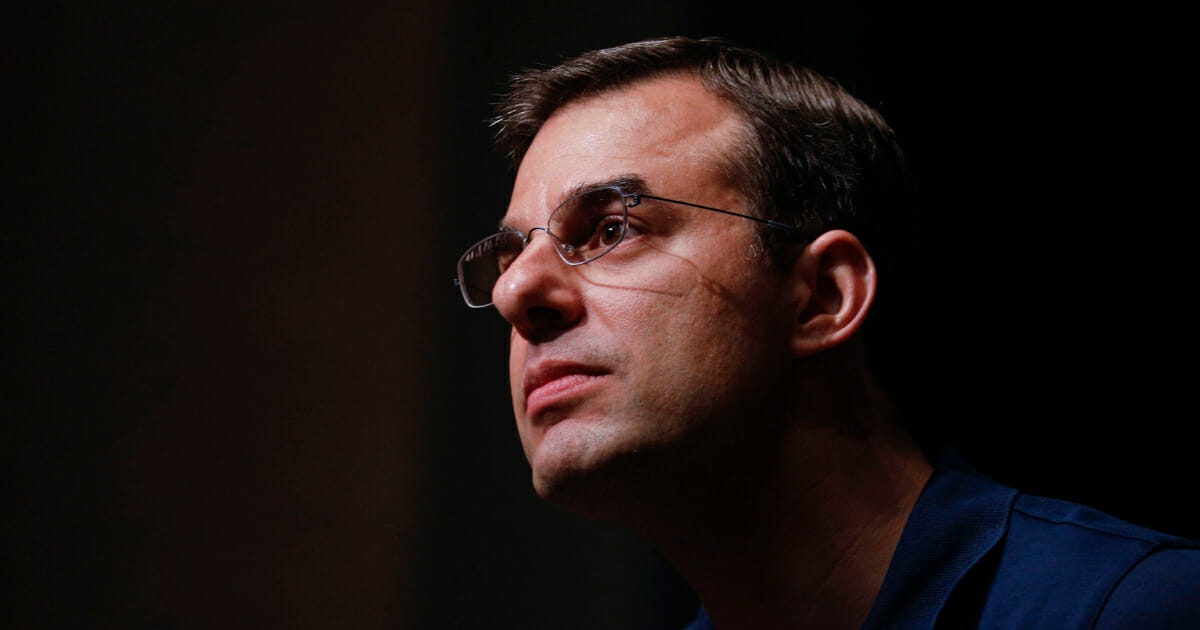 Rep. Justin Amash Holds First Town Hall Since Accusing Trump of 'Impeachable Conduct'
At his first town hall since accusing President Donald Trump of "impeachable conduct," Republican Michigan Rep. Justin Amash said Tuesday that Congress must do "our job."
"I think it's really important that we do our job as Congress. That we would not allow misconduct to go undeterred," Amash said at the town hall in Grand Rapids, Michigan, according to CNN.
"We have a job to do, and I think we owe it to the American people to represent them to ensure that the people we have in office are doing the right thing, are of good character, aren't violating the public trust."
Town hall meeting with US Rep. Justin Amash

U.S. Rep. Justin Amash is holding a town hall meeting now in Grand Rapids. It's his first town hall meeting since he tweeted that the president should be impeached for his actions during the Russia investigation: https://www.woodtv.com/2033569753

Posted by WOOD TV8 on Tuesday, May 28, 2019
Amash also attacked House Minority Leader Kevin McCarthy of California during Tuesday's town hall, calling him the GOP's "so-called" leader.
The libertarian-leaning Amash alleged McCarthy did not read the Mueller report.
Amash first said that Trump "engaged in impeachable conduct" related to the Mueller investigation on May 18.
Trump hit back the next day, calling Amash "a total lightweight" and "a loser" on Twitter.
The conservative House Freedom Caucus condemned Amash, a founding member, for his impeachment stance on May 20.
Amash said that after reading special counsel Robert Mueller's report into potential Russian election meddling, he determined that Attorney General William Barr "deliberately misrepresented" Mueller's findings in his summary.
The congressman's heightened public persona comes as Libertarians are trying to convince him to mount a third-party challenge to Trump, MLive.com reported.
Michigan's 3rd Congressional District, which Amash represents, went for Trump by nearly 10 points in the 2016 presidential election, according to The Washington Post.
Amash has not taken any official steps toward impeachment. Democrat Michigan Rep. Rashida Tlaib invited him to cosponsor an impeachment resolution with her on May 18.
Advertisement - story continues below
A version of this article appeared on The Daily Caller News Foundation website.
Conversation