News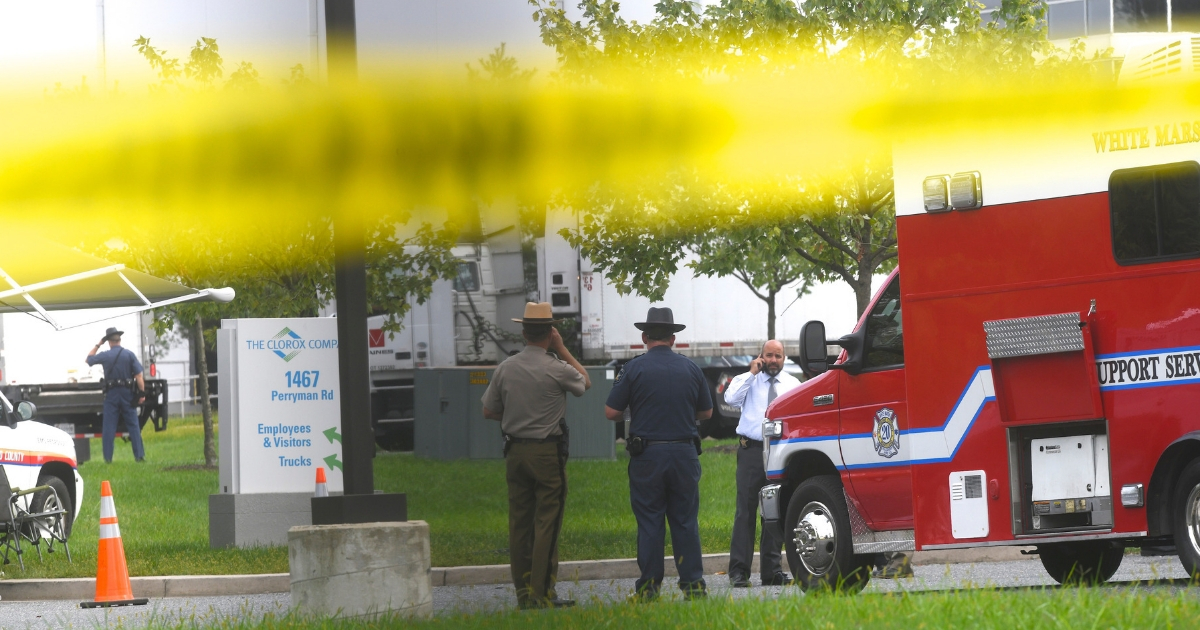 Rite Aid Shooter Self-Identified as Transgender Male, Friend Says
A friend of the female perpetrator of a mass shooting in Maryland on Thursday revealed that she identified as a transgender male.
Authorities identified the shooter who killed three people and wounded two others at a Rite Aid distribution center in Aberdeen as a 26-year-old woman named Snochia Moseley.
While both the police and court documents identified Moseley, who worked at the distribution center, as a woman, Troi Coley, a high school friend of the shooter, revealed that she identified as male as early as 2016.
Advertisement - story continues below
"I just started talking about (being transgender)," Moseley wrote in a Facebook message from December 2016, according to The Baltimore Sun. "My sister is totally supportive, my brothers already had an idea, my mom I haven't gotten around to admitting it to yet. but she's heard about it somehow."
She also chatted with Coley about starting hormone treatments.
Moseley's motives for the shooting remain unclear. She died Thursday in a local hospital of a self-inflicted gunshot wound.
Coley, who shared Moseley's Facebook messages with the media, said she was not an especially angry person but often felt alienated.
Advertisement - story continues below
"She wasn't a monster, wasn't an angry person. I just believe this was emotional distress. If she did this, it was her last straw," Coley said.
Be that as it may, Mike Carre, Moseley's coworker at Rite Aid, said Moseley's desire to pick a fight was evident from the outset of the workday.
"Normally, she was a nice person, but she came in in a bad mood," Carre said, according to The Washington Post, adding. "She wanted to pick a fight. And then she started shooting,"
She also reportedly said on Facebook that her favorite Bible verse was "an eye for an eye, a tooth for a tooth."
Maryland shooting suspect Snochia Moseley's Facebook profile quote: "An eye for an eye, a tooth for a tooth" https://t.co/hbuMzc6H2r pic.twitter.com/yKJNECXpeB

— Newsweek (@Newsweek) September 21, 2018
Advertisement - story continues below
Moseley had some minor legal trouble in the days leading up to the shooting. Police stopped her six times in a span of days from the end of August to the beginning of September and issued her tickets for expired registration plates, suspended registration and failure to update her address with the Motor Vehicle Administration. Court records show a Sept. 14 request to take her cases to trial.
The Baltimore County Office of Budget and Finance also sued Moseley in April over $117.
Moseley did not, however, have a criminal record, according to the Harford County Sheriff's Office, and the Glock 9mm she used in the shooting was registered to her.
Content created by The Daily Caller News Foundation is available without charge to any eligible news publisher that can provide a large audience. For licensing opportunities of our original content, please contact licensing@dailycallernewsfoundation.org.
Advertisement - story continues below
A version of this article appeared on The Daily Caller News Foundation website.
Conversation