News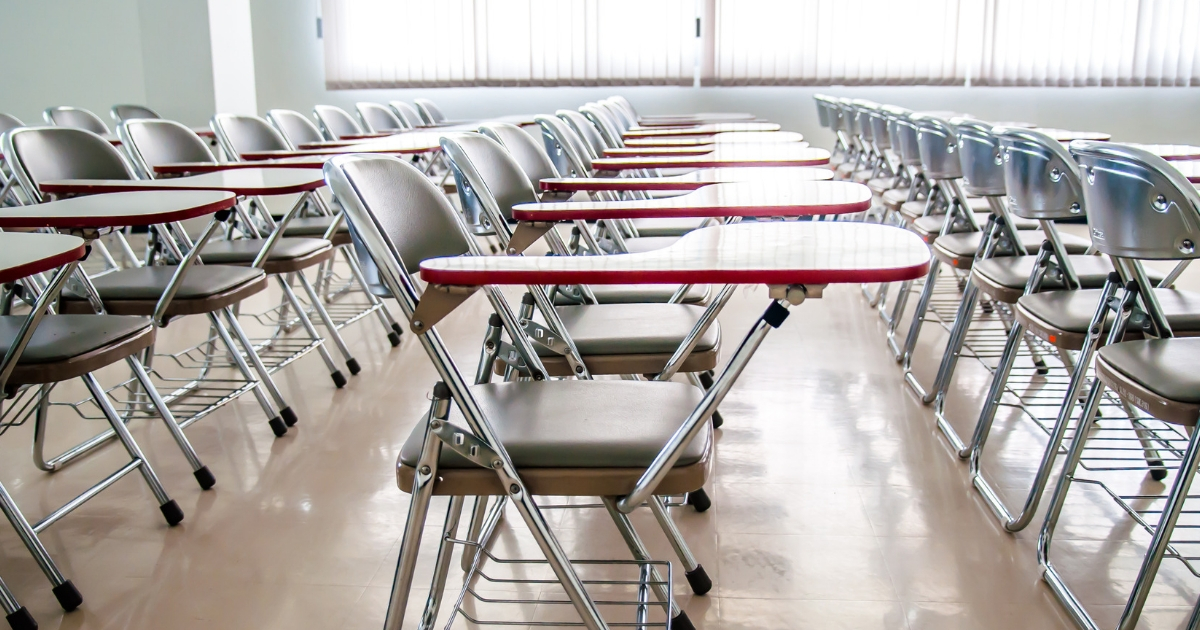 School Choice Expansion Defeated in AZ. More Students Confined to Questionable Schools
Arizona voters on Tuesday rejected a proposal to vastly expand school choice for Arizona families.
The goal of Proposition 305 was to implement a Senate bill passed in 2017 to make all K-12 students in Arizona eligible to apply for Empowerment Scholarship Account, according to Ballotpedia. The ESA program was first created to target students with disabilities, but has broadened its eligibility rules over time to include more disadvantaged groups of students.
An Arizona ESA gives a family 90 percent of what it would cost for school, although Proposition 305 sought to make that 100 percent for families with incomes below 250 percent of the poverty level. Families can then use that money to support a child's education.
Advertisement - story continues below
The expansion would be phased in by grade levels over four years, then capped at .5 percent of all students enrolled in public and charter schools.
Approval of Proposition 305 would result in the existing program becoming about six times its current size, the Arizona Republic reported. The ESA efforts now serves about 5,600 students and costs $62 million per year.
The Center for Arizona Policy said Proposition 305 should be passed to give families their proper role in making decisions for their children.
"CAP supports a parent's right to choose from a wide variety of school options, including district, charter, online, private, or homeschool. Parents are in the best position to make these choices, as they are most familiar with the educational needs, personalities, learning styles, and interests of their children," it wrote on its website.
Advertisement - story continues below
Before the election, a Suffolk University / Arizona Republic poll showed support for the program, but uncertainty about the actual ballot proposal.
According to the survey, 41 percent of respondents backed the program while 32 percent were opposed and 27 percent were still undecided.
Do you think school choice hurts urban public schools?
The survey also found that not all voters understood the wording of the proposal, and that some who opposed vouchers supported it until the language was clarified for them.
Republican Gov. Doug Ducey has said that he supports passage of Proposition 305, KPNX reported. Ducey's Democratic opponent David Garcia opposes the proposition.
Allegra Fullerton of the anti-Proposition 305 group Save our Schools, said that although the program is fine as it is, expanding eligibility to everyone is a mistake, according to the State Press.
Advertisement - story continues below
"It's important to understand that the current breakdown of families who use ESAs, 75 percent of them qualify as affluent whereas only 4 percent qualify as being lower income, so the word scholarship has created a lot of confusion," Fullerton said. "For an average learner, it would be around $5,000, and when you look at private schools, the tuition (is) at least $18,000, so if you're a family in need, it wouldn't get you too far."
Expanding ESAs to all potentially parents would be "devastating for our public schools," she said.
"This is a 500 percent expansion, so what it would look like over the next four years is that anywhere from $100 to $130 million would leave our schools," Fullerton said. "We need to work hard to keep all our public moneys in our public school."
Conversation