News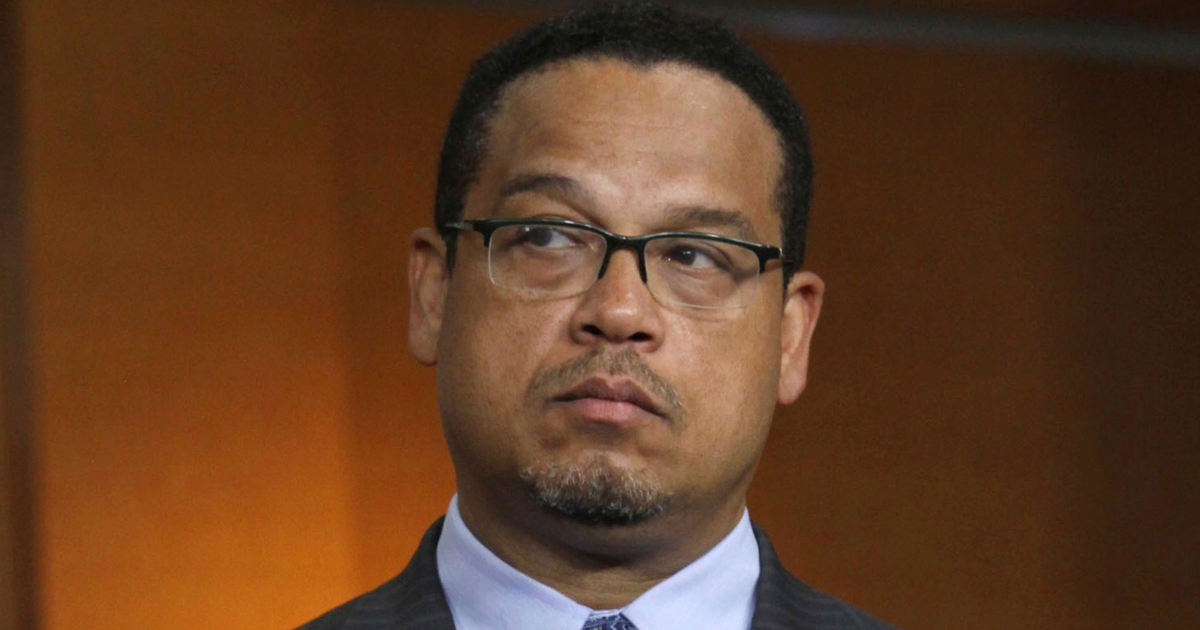 Senate Candidate Hits Democrats with Investigation Announcement for Ellison
Republican Senate candidate Karin Housley has officially requested an investigation into the allegations of domestic abuse against Minnesota Rep. Keith Ellison.
Ellison has been accused of domestic abuse by former girlfriend Karen Monahan. He has denied all allegations.
The Minnesota Democratic Party hired an attorney to look into the case further. That investigation concluded that the claims could not be substantiated because Monahan refused to provide video evidence she claimed to have, Fox News reported.
Advertisement - story continues below
Because this type of claim may raise doubts about Ellison being fit to serve as Minnesota's attorney general, Housley has called for an investigation.
"I'm calling for the Minnesota Office of the Attorney General to conduct an immediate investigation into the allegations of domestic abuse made against Keith Ellison. As the state's chief legal division, the attorney general's office can provide an impartial investigation into the serious allegations," Housley said in a statement posted on her website.
"Recent calls for a congressional ethics investigation, made by Keith Ellison and echoed by my opponent, amount to nothing more than political cover … These are serious, recent, and substantiated allegations that deserve immediate attention and raise significant doubts about Keith Ellison's fitness to serve as Minnesota's chief legal officer."
The claims made by Monahan included physical and emotional abuse. According to a Facebook status posted by Monahan's son, Ellison, who is the deputy chair of the Democratic National Committee, once dragged her off a bed by her feet while shouting profanities.
Advertisement - story continues below
Monahan's son, Austin Aslim Monahan, posted about the accusations on Facebook.
Monahan later confirmed the truth of her son's post on Twitter. She also provided screenshots of abusive text messages between her and Ellison and a doctor's note from November 2017 that provided details of her stressful and abusive relationship with him.
What my son said is true. Every statement he made was true.@keithellison, you know you did that to me. I have given every opportunity to get help and heal. Even now, u r willing to say my son is lying and have me continue to leak more text and info just so others will believe him

— Karen Monahan (@KarenMonahan01) August 12, 2018
When I post this, it gets deleted every time pic.twitter.com/uAJNx8AgF5

— Karen Monahan (@KarenMonahan01) September 19, 2018
"Karen and I were in a long-term relationship which ended in 2016, and I still care deeply for her well-being," Ellison said in a statement to the St. Paul Pioneer Press. "This video does not exist because I never behaved in this way, and any characterization otherwise is false."
Advertisement - story continues below
Despite the allegations, Ellison won Minnesota's Democratic primary just days after Monahan shared details of their relationship.
Do you think Ellison will be proven guilty of assault?
Housley has called for an end to hypocrisy within Minnesota's political parties, referring to another abuse case, and the support Tina Smith, the junior U.S. senator from Minnesota, has provided to Ellison.
"It has become crystal clear that Tina Smith moves wherever the political winds send her. Earlier this month, she reiterated her support for Keith Ellison despite the horrifying allegations of domestic abuse made against him," Housley said in another statement.
Advertisement - story continues below
"Now, as she ramps up her calls for a 'full and thorough' investigation into Judge Brett Kavanaugh, her support for Keith Ellison has become politically inconvenient," the statement added. "I'm calling Tina Smith's bluff for what it is: disingenuous, partisan hypocrisy in the name of political expediency."
Conversation